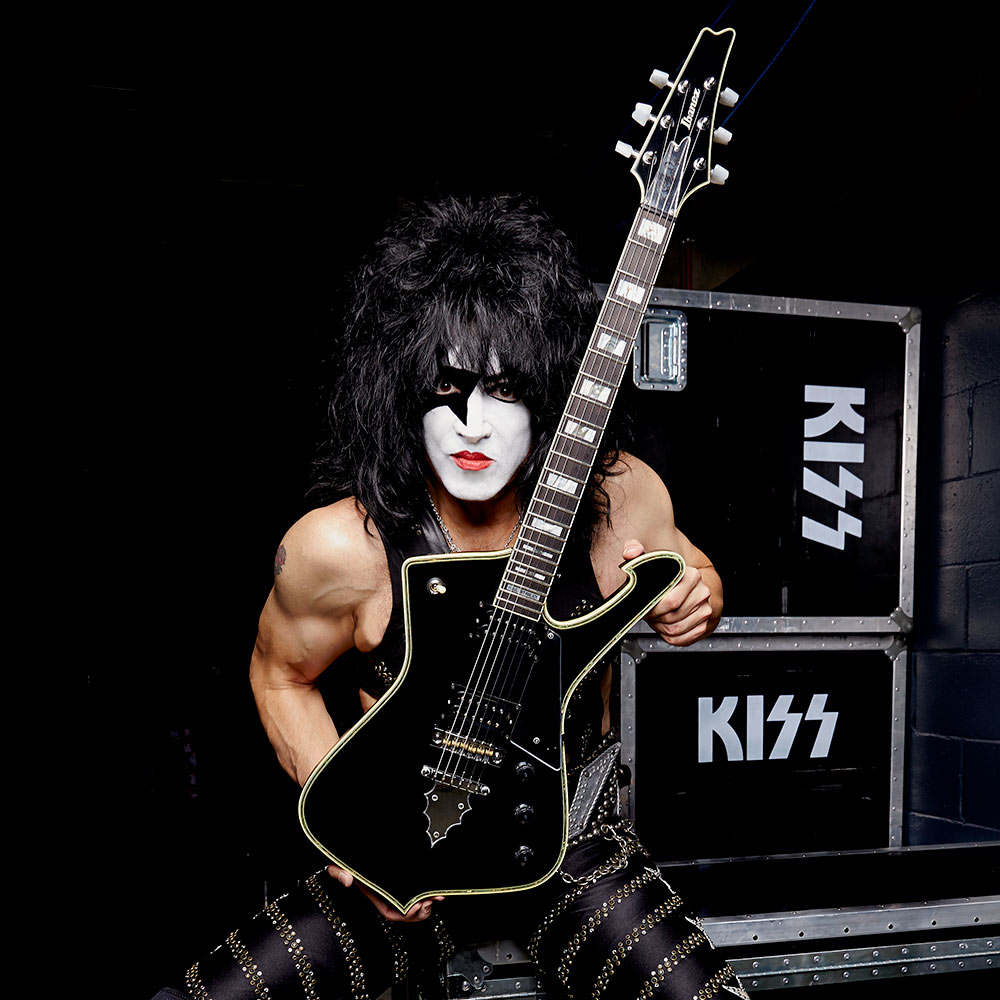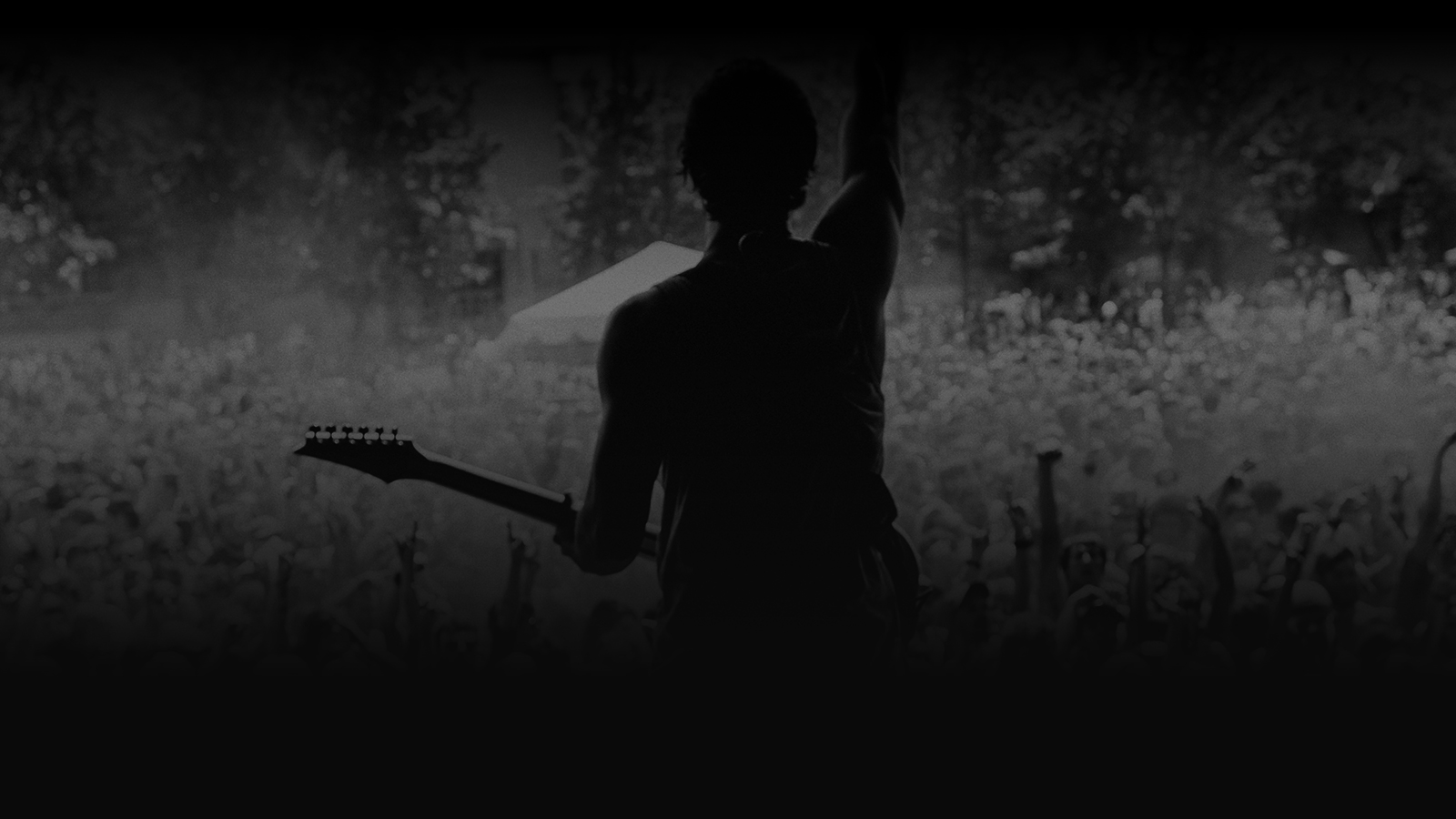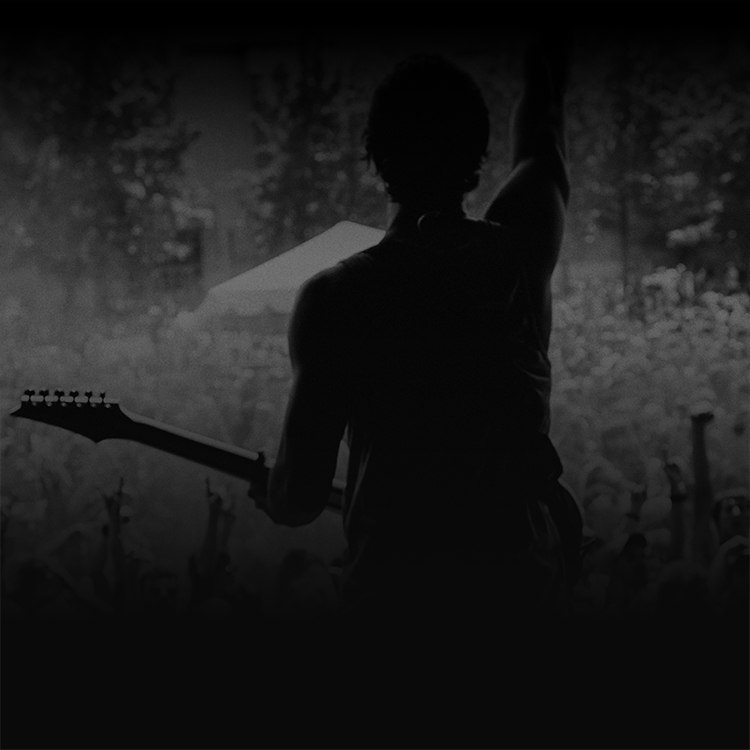 GROUP

U.S.A.

Model (s) Used :

PS
BIOGRAPHY
For more than 30 years, Paul Stanley has reigned supreme as one of the single-most recognizable front men in the history of rock and roll. Although preferring to live his off stage life out of the media spotlight he continues to be the chief songwriter, driving force and unwavering voice of KISS. A visionary and trendsetter since the early 1970s, Stanley's passion for both the musical and visual arts has perhaps been the key to the astonishing ongoing worldwide phenomenon known as KISS.
Stanley single-handedly penned such escapist anthems as "Love Gun," "God of Thunder", "Black Diamond" and wrote the timeless celebratory battle cry "I Want To Rock and Roll All Night And Party Everyday". He was the golden throat that throttled "Detroit Rock City," the charismatic swagger behind "I Was Made For Lovin' You," and stripped of makeup, was the unmasked troubadour that breathed vocal life into the ballads "Reason to Live," "Forever" and "Every Time I Look At You."
Stanley designed and created the iconic KISS logo which 40 years on remains universally recognized as one of the greatest logos of the 20th century. His artistic and visual input has been and continues to be seen in his designs of KISS album covers, stages and apparel.
Over the last 30 years Stanley has channeled his musical vision designing and developing signature musical instruments including guitars that continue to be marketed by numerous musical instrument companies with sales now standing at well over $20 million.
Stanley also returned to his passion for painting ten years ago by creating portraits and abstracts that are emotionally-charged compositions. His tremendous success has translated into well over $2 million in sales. He aims to maximize the direct, physical impact of his paintings through scale, texture, color and simplicity of images. In a few short years of exhibiting, Stanley's works have been acquired by numerous art collectors and he has been commissioned to create large works to be displayed internationally.
Stanley has also been hands on in overseeing the band's development and expansion into a worldwide brand with more than 2,000 licensees.
Stanley also produced KISS's 2009 acclaimed release Sonic Boom that debuted at number one on the Billboard Hard Rock Chart and the most recent equally successful follow up Monster.
In addition to the concert stage, Stanley has also played to theatrical audiences in the title role of The Phantom in "The Phantom of the Opera". Paul was chosen to be the final Phantom in the 10 year run of the Toronto production. The show posted million dollar weekly ticket sales during his historic 6 month run in which he performed 8 shows a week to nightly standing ovations.
During his time in Toronto Paul became spokesman for the Canadian based About Face organization which deals with children with facial differences and its impact on them. In this role Stanley met and spoke with both parents and children about his own personal experience with the birth defect know as microtia which is a deformity of the outer ear and an additional loss of hearing on his right side. In that role he also spoke to school classes teaching them to understand and embrace those with differences.
As an accomplished solo performer, Stanley released Live to Win [New Door Records/ Universal Music Enterprises], his first solo album in more than 25 years, and second overall. In Live to Win, Stanley strips his emotions to the bone and adorns them with a melodic sheen, with songs about the power of the human spirit and commitment to not compromising ideals. In 2008, Stanley released the heavily-awaiting concert DVD, "One Live Kiss," that quickly went to the top of the music video charts.
A believer in reciprocity, and calling attention to those less fortunate including the numerous hardships faced by soldiers returning from duty overseas KISS donated a dollar from every ticket sold on the "Sonic Boom Tour" to The Wounded Warriors Care Project based out of Augusta, GA. Additionally Paul brought members of our military out on stage nightly, explaining their plight. He then lead the audience in saying The Pledge Of Allegiance.
After being contacted by the prestigious HOUSE Research Institute, Stanley accepted the opportunity to become the Ambassador Spokesperson educating the public to the risks of unprotected exposure to loud sounds and music, which has resulted in an epidemic of hearing loss among teens. Stanley now travels lecturing and advocating on the dangers of exposure to high volumes.
Paul is a partner in the Rock & Brews franchise with an aggressive expansion plan that will see 50 restaurants operating worldwide in the next 5 years. In addition to serving great food and 80 craft beers in a family friendly atmosphere Rock & Brews aims to help the communities by bringing in local produce, supporting Wounded Warriors organizations and local educational school programs.
He lives in Beverly Hills with his wife Erin and their 3 children; Emily 19 months, Sarah 4 years and Colin 6. Paul's oldest son Evan is a music major enrolled in the Tisch Music Program at NYU.