RGRTB621

RG
SPEC
SPECS

neck type

Wizard III

5pc Maple/Walnut

Neck-through

top/back/body

Nyatoh wing body

fretboard

Ebony fretboard

neck pickup

DiMarzio® Fusion Edge (H) neck pickup

Passive/Ceramic

bridge pickup

DiMarzio® Fusion Edge (H) bridge pickup

Passive/Ceramic

factory tuning

1E,2B,3G,4D,5A,6E

strings

D'Addario® EXL110

string gauge

.010/.013/.017/.026/.036/.046

NECK DIMENSIONS

d : Thickness

21mm

at 12F

DESCRIPTION

Guitar Neck Diagram
a: Width of the neck at the nut
b: Width of the neck at the fret position specified by the neck dimension
c: Thickness of the neck at the first fret
d: Thickness of the neck at the fret position specified by the neck dimension
Radius: Radius of the fingerboard

SWITCHING SYSTEM

DESCRIPTION

When the alter switch is in neck position, power tap mode is on. When the alter switch is in bridge position, power tap mode is off. When power tap mode is off and the pickup selector switch is in neck position, the neck pickup is selected. When the switch is in between neck and center position, bridge side of the neck pickup and neck side of the bridge pickup are selected. When the switch is in center position, both neck and bridge pickups are selected. When the switch is in between center and bridge position, the neck side of the neck pickup and the bridge side of the bridge pickup are selected. When the switch is in bridge position, bridge pickup is selected. When power tap mode is on and the pickup selector switch is in neck position, the neck pickup is selected and in power tap mode. When the switch is in between neck and center position, bridge side of the neck pickup is selected. When the switch is in the center position, both neck and bridge pickups are selected and are both in power tap mode. When the switch is in between center and bridge position, the bridge side of the bridge pickup is selected. When the switch is in bridge position, bridge pickup is selected and is in power tap mode.

CONTROLS

DESCRIPTION

With the guitar held in the playing position, there is one knob and one switch along the lower edge of the body. Closest to the knee cutout is the five-way pickup selector switch. Closest to the end of the body is the tone knob. The volume knob is located right above the five-way pickup selector switch. Between the volume and tone knobs is the alter switch.

OTHER FEATURES
Features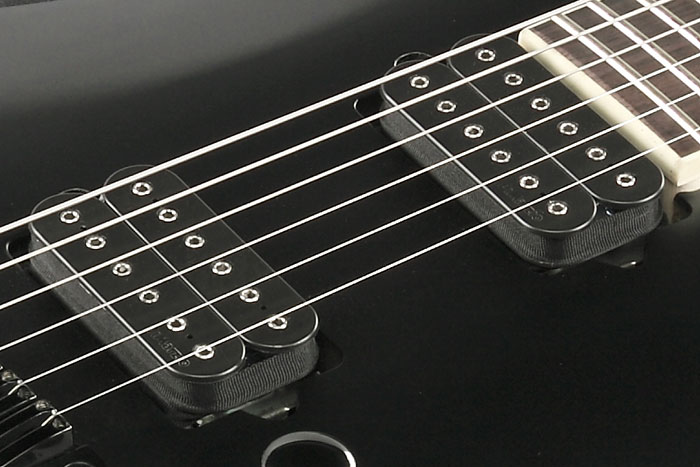 DiMarzio® Fusion Edge Pickups
Through close collaboration between Ibanez and DiMarzio® Fusion Edge pickups have been engineered to produce a powerful, distinctive tone with a crisp, cutting high end, and a tight, compressed bottom end, minus any muddy mid-range.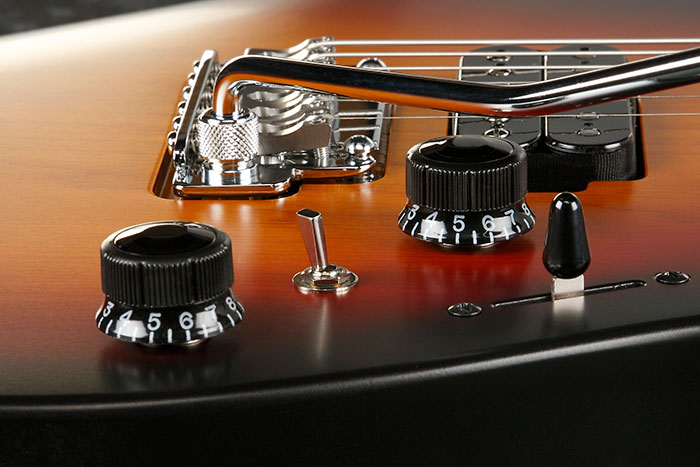 dyna-MIX10 switching system with Alter Switch
The dyna-MIX 10 offers ten sound variations and can easily switch from humbucker and single coil modes with the mini switch. The power Tap mode provides a realistic single coil sound despite its two humbucker pickup layout.
YOUR RECENTLY VIEWED PRODUCTS