SHARE:

JS
SPEC
SPECS

neck type

top/back/body

fretboard

Rosewood fretboard

Mother of Pearl dot inlay

fret

Medium frets

Prestige fret edge treatment

number of frets

bridge

string space

neck pickup

DiMarzio® PAF Pro® (H) neck pickup

Passive/Alnico

bridge pickup

DiMarzio® Satchur8™ (H) bridge pickup

Passive/Alnico

factory tuning

strings

string gauge

.009/.011/.016/.024/.032/.042

nut

hardware color

NECK DIMENSIONS

Scale :

a : Width

b : Width

c : Thickness

d : Thickness

Radius :

DESCRIPTION

Guitar Neck Diagram
a: Width of the neck at the nut
b: Width of the neck at the fret position specified by the neck dimension
c: Thickness of the neck at the first fret
d: Thickness of the neck at the fret position specified by the neck dimension
Radius: Radius of the fingerboard

SWITCHING SYSTEM

DESCRIPTION

This guitar has two different wiring configurations, one with the tone knob in the up position and another with it in the down position. When the volume knob is pulled up, the Hi-pass filter is on. When the tone knob is down and the pickup selector switch is in neck position, the neck pickup is selected. When the switch is in center position, both the neck and bridge pickups are selected. When the switch is in bridge position, the bridge pickup is selected. When the tone knob is pulled up and the pickup selector switch is in neck position, the bridge side of the neck pickup is selected. When the switch is in center position, the bridge side of the neck pickup and the neck side of the bridge pickup are selected. When the switch is in bridge position, the neck side of the bridge pickup is selected.

CONTROLS

DESCRIPTION

With the guitar held in the playing position, there are two knobs near the lower bout of the guitar. The knob closest to the end of the body is the tone knob, and the knob closer to the neck is the volume knob. The tone knob also works as a coil tap switch, and the volume knob also works as a high pass filter switch. There is a three-way pickup selector switch between these two knobs.

OTHER FEATURES

Gotoh® machine heads

Hi-pass filter on volume control (push/pull)

Coil-tap switch on tone control (push/pull)

Hardshell case included

Ultralite Tremolo Arm™ included
Features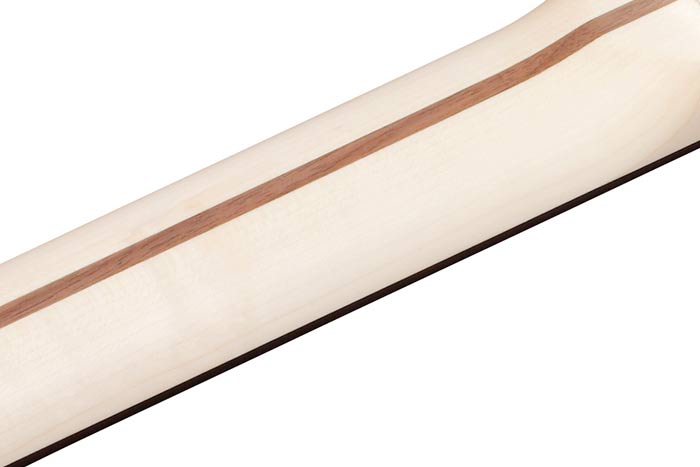 Maple neck
The Maple neck provides stability and bright tonal character.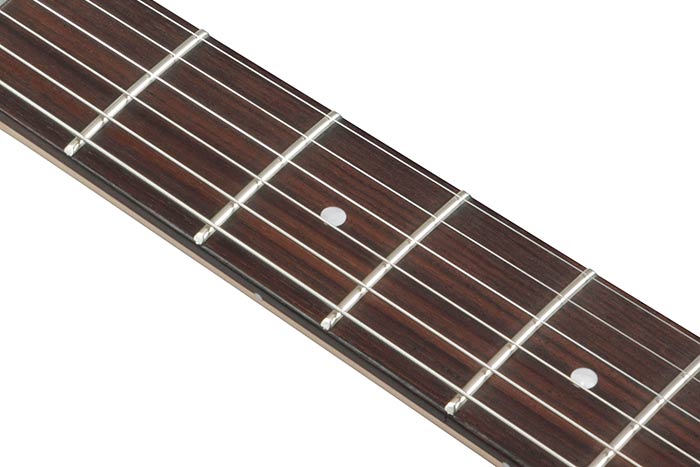 Rosewood fretboard
Rosewood fretboard provides a well-balanced solid tone with a focused mid range.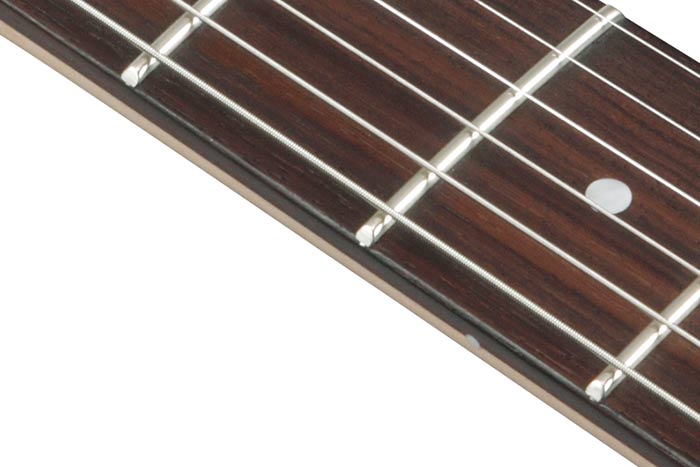 Medium frets with Prestige fret edge treatment
Medium sized frets enhance the accuracy of your notes. Prestige Fret Edge Treatment guarantees effortlessly fast playing.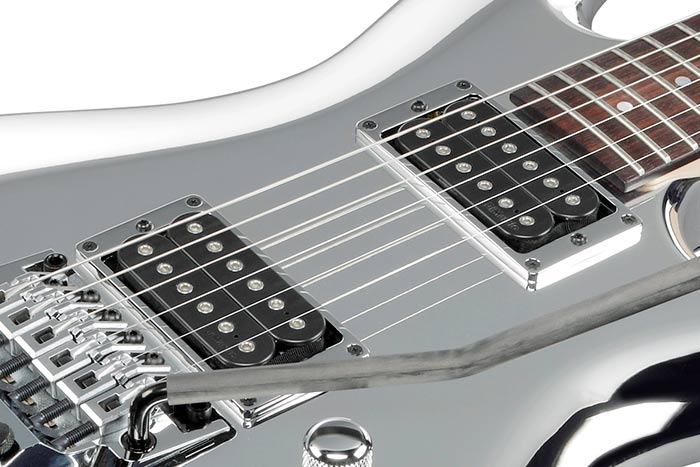 DiMarzio® PAF Pro® / DiMarzio® Satchur8™ pickups
The DiMarzio® PAF Pro® pickups produce an open and clean low end with a carefully tweaked treble side that helps cut through the mix. DiMarzio® Satchur8™ pickup fully supports Joe's versatile playing style and massive sound.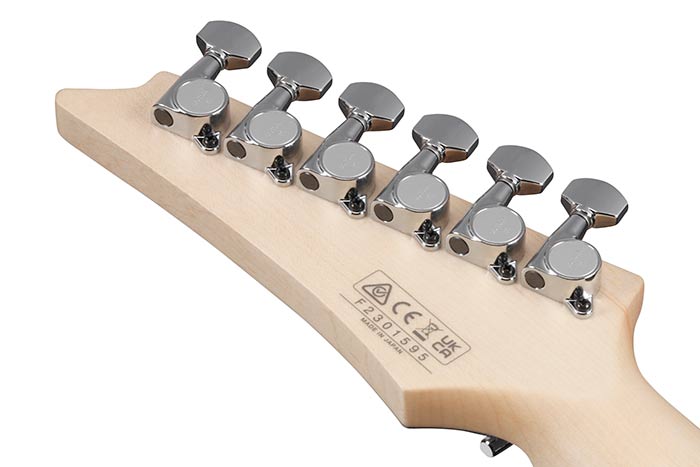 Gotoh® machine heads
Gotoh® machine heads provide superior precision, a smooth feel, and excellent tuning accuracy.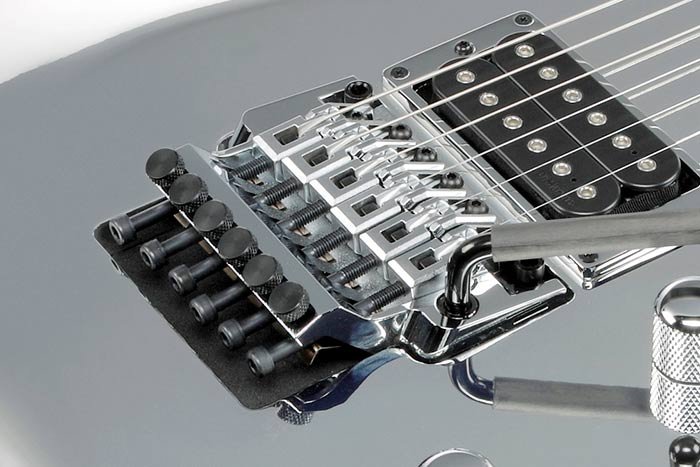 Edge tremolo
The masterpiece Edge bridge offers exceptional tuning stability, precise intonation adjustment, and playing comfort.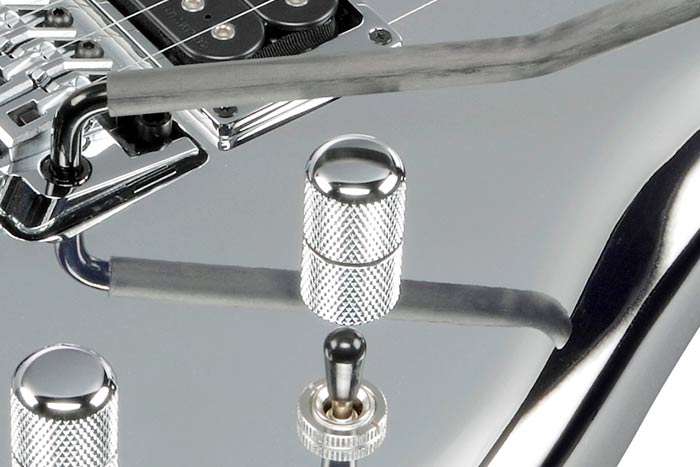 High-Pass filter on volume control
A high pass filter on the volume pot maintains highs at low volumes.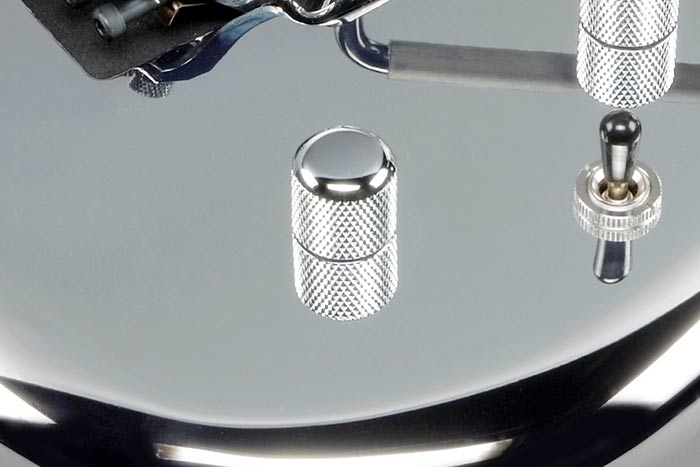 Coil-tap switch on tone control (push/pull)
The push/pull coil tap adds sound and tonal variations for pickups.
YOUR RECENTLY VIEWED PRODUCTS