THE SIGNATURE GUITARS OF TIM HENSON & SCOTT LEPAGE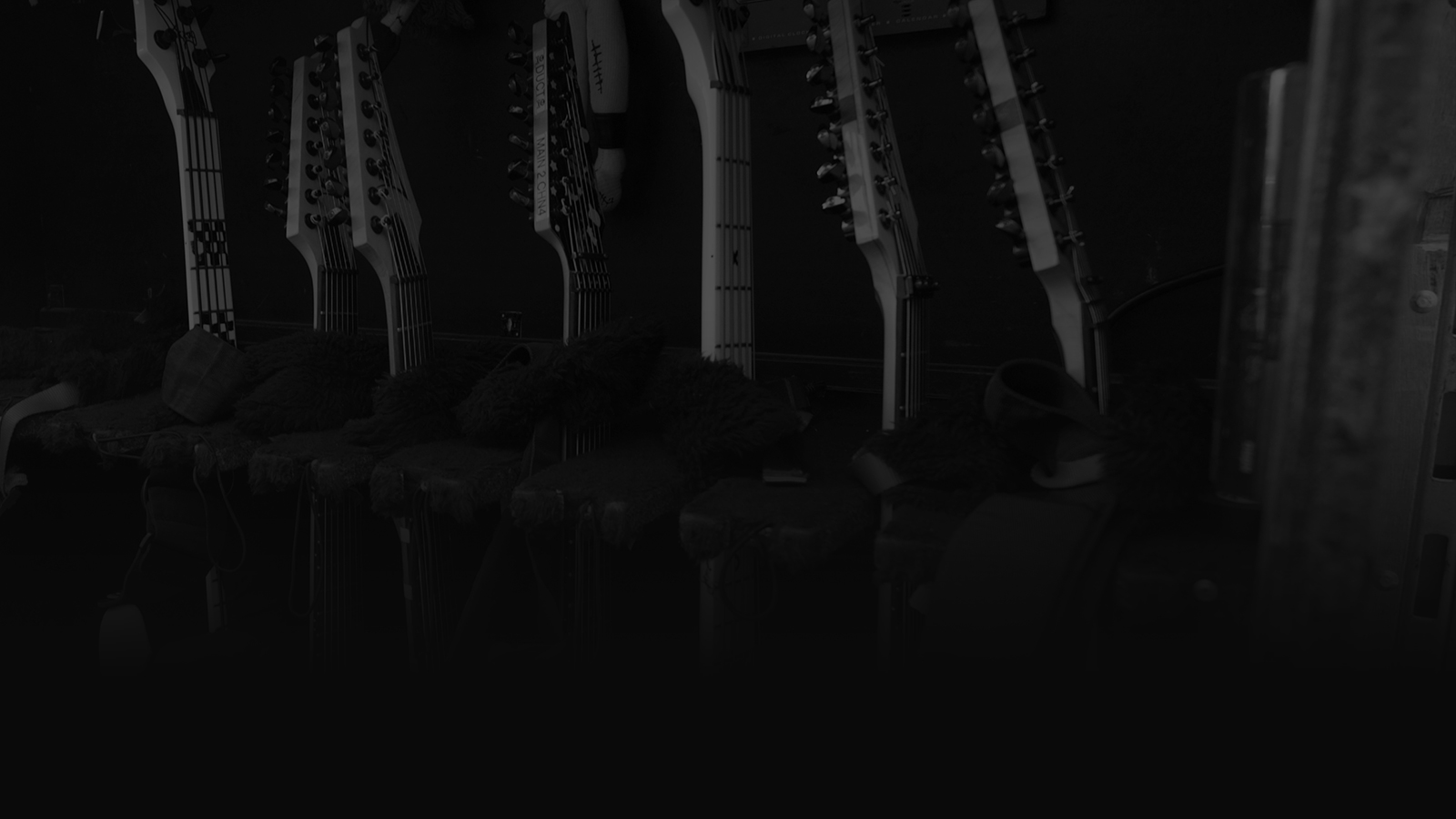 It's hard to classify Polyphia into just a single genre since they consistently blend elements from so many different styles. Originating with a heavier, sherd-centered Rock sound and then journeying to more melodic writing style featuring some Hip-Hop and R&B elements, Tim Henson and Scott LePage needed signature guitars that would be up for the heavy lifting required to keep up with these innovative, contemporary players.
Realizing the signature guitar of Polyphia's Tim Henson called for an instrument that blends traditional flair with modern tones and would excel in complex, technically-driven music. The black and gold color scheme of the THBB10 captures a truly classic appearance, while the Acrylic/Abalone inlays infuse an element of modern design. An American Basswood body is paired with a Roasted Maple neck and equipped with Tim's signature DiMarzio® Notorious™ pickups. While mainly designed with the intricacies of Polyphia's notable sound in mind, the voice of this guitar is also perfectly suited for Blues, Rock, and a variety of other genres.
Scott LePage's SLM10 is a decidedly more modern looking axe. The contemporary style comes from a Flame Maple top in a Transparent Red Matte finish, gold hardware, gold pole pieces and a black pickguard to tie everything together. The guitar features DiMarzio® True Velvet™ single coils and Scott's signature DiMarzio® IGNO™ humbucker. These electronics, combined with an American Basswood body and Roasted Maple neck, offers the full selection of sounds Scott needs to help him craft his share of Polyphia's sonically distinctive brand of Rock.