S671ALB S
SPEC
SPECS

neck type

Nitro Wizard

5pc Panga Panga/Walnut neck

top/back/body

Nyatoh body

fretboard

Bound Macassar Ebony fretboard

White Step off-set dot inlay

fret

Jumbo Sub Zero treated frets

bridge

Gibraltar Standard II bridge

neck pickup

Fishman® Fluence™ Modern Humbucker (H) neck pickup

Active/Alnico

middle pickup

Fishman® Fluence™ Single Width Alnico IV (S) middle pickup

Active/Alnico

bridge pickup

Fishman® Fluence™ Modern Humbucker (H) bridge pickup

Active/Ceramic

factory tuning

1E,2B,3G,4D,5A,6E

strings

D'Addario® EXL110

string gauge

.010/.013/.017/.026/.036/.046

NECK DIMENSIONS

d : Thickness

21mm

at 12F

DESCRIPTION

Guitar Neck Diagram
a: Width of the neck at the nut
b: Width of the neck at the fret position specified by the neck dimension
c: Thickness of the neck at the first fret
d: Thickness of the neck at the fret position specified by the neck dimension
Radius: Radius of the fingerboard

SWITCHING SYSTEM

DESCRIPTION

When the pickup selector switch is in neck position, the neck pickup is selected. When the switch is in between neck and center position, the neck side of the neck pickup and the center pickup are selected. When the switch is in center position, the center pickup is selected. When the switch is in between center and bridge position, the center pickup and the neck side of the bridge pickup are selected. When the switch is in bridge position, the bridge pickup is selected.

CONTROLS

DESCRIPTION

With the guitar held in the playing position, there is a five-way pickup selector switch near the knee cutout. The knob right above the pickup selector switch is the volume knob. The volume knob also functions as a Fishman Fluence voicing switch. When the knob is down, the pickups are in voicing 1, and when the knob is up, the pickups is in voicing 2.

OTHER FEATURES
Features
Fishman® Fluence pickups w/voicing switch on the volume knob (push/pull)
The Fishman Fluence Modern Humbucker pickups in the neck and bridge positions provide an aggressive tone and a powerful attack. The Fluence Single Width pickup in the middle position delivers a warm, clear tone a stunning punch without excess noise. The Voicing switch allows the pickups to switch from a modern, active high output sound to a crisp, clean and fluid sound. (voicing switch is only effective at pickup selector switch position 1 and 5)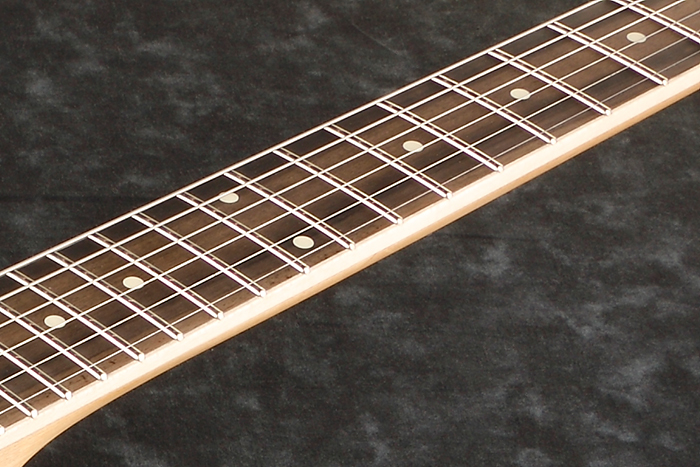 Macassar Ebony fretboard
Macassar Ebony produces tight lows and mid range along with strong attack in the highs and quick response with rich sustain.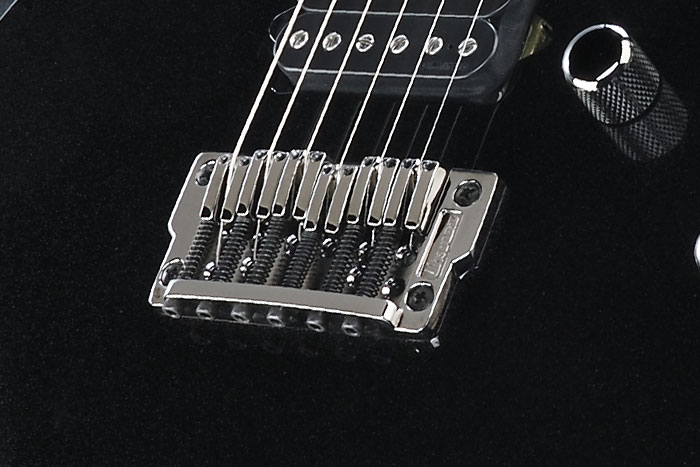 Gibraltar Standard II bridge
The Gibraltar Standard II is a simple fixed bridge designed provide optimal transfer of each string's vibration and its smooth surface maximizes playing comfort.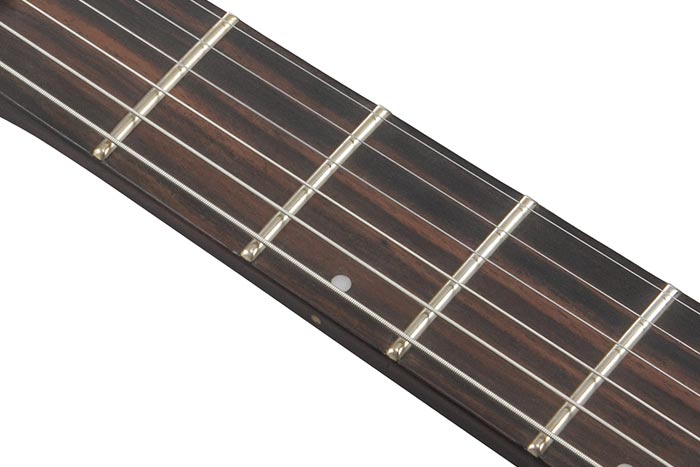 Sub Zero Treated Frets
The Sub Zero treated frets can stand up against the hardest riffing and string-bending.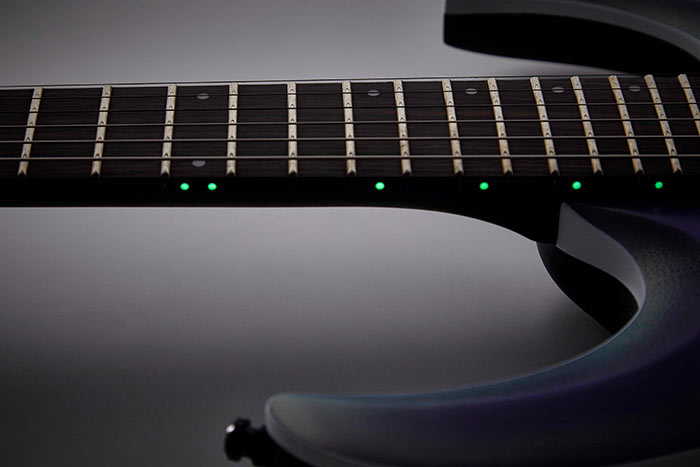 Luminescent side dot inlays
The luminescent side dot inlays make it easy for players to perform on dark stages, matching the dazzling luminescent Ibanez headstock logo.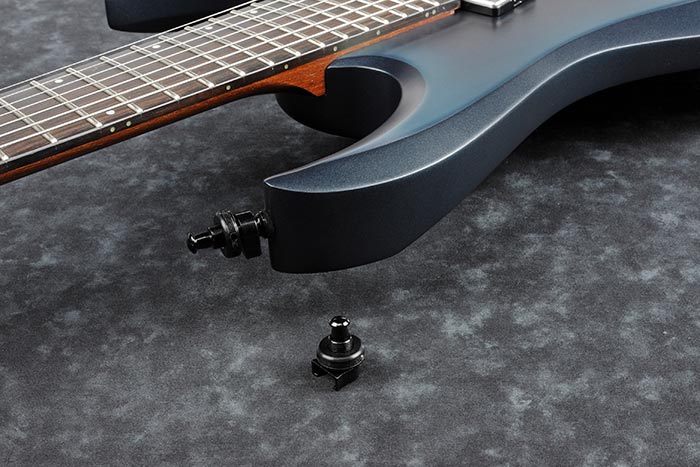 Schaller S-Lock strap lock pins
Indestructible Schaller S-Locks don't fail, even under the toughest conditions on stage.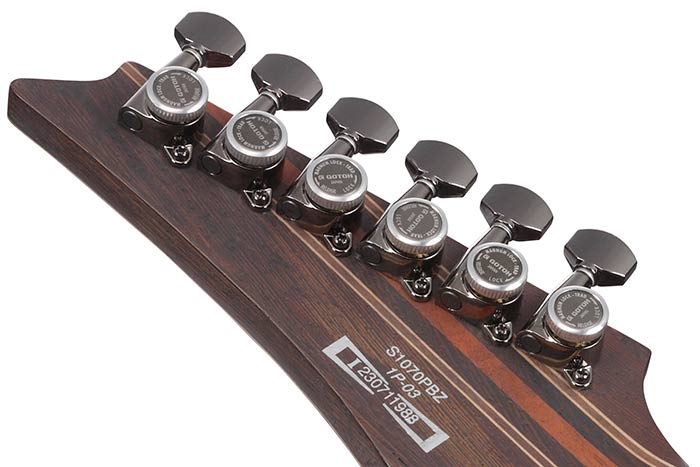 Gotoh® MG-T locking machine heads
The Gotoh® MG-T locking machine heads achieve incredible tuning stability, cutting down string-changing time.
YOUR RECENTLY VIEWED PRODUCTS