KRYS
SPEC
SPECS

neck type

AZ Oval C

Roasted Maple neck

fretboard

Ebony fretboard

Off-set white block with KRYS special inlay on 12th fret

fret

Jumbo Stainless Steel frets

bridge

Gotoh® T1502 tremolo bridge

neck pickup

Fishman® Fluence™ Scott LePage Custom Series (H) neck pickup

Active/Alnico

bridge pickup

Fishman® Fluence™ Scott LePage Custom Series (H) bridge pickup

Active/Alnico

factory tuning

1E,2B,3G,4D,5A,6E

strings

D'Addario® EXL110

string gauge

.010/.013/.017/.026/.036/.046

NECK DIMENSIONS

c : Thickness

20.5mm

at 1F

d : Thickness

22.5mm

at 12F

DESCRIPTION

Guitar Neck Diagram
a: Width of the neck at the nut
b: Width of the neck at the fret position specified by the neck dimension
c: Thickness of the neck at the first fret
d: Thickness of the neck at the fret position specified by the neck dimension
Radius: Radius of the fingerboard

SWITCHING SYSTEM

DESCRIPTION

When the Fishman Fluence Voicing switch is set to Voice 1 and the pickup selector is in the neck position, the full neck humbucker is activated. When the middle position is selected, both full humbuckers are activated. Selecting the bridge position activates the full rear humbucker. When the Fishman Fluence Voicing switch is set to Voice 2, the pickup layout is the same as Voice 1, with both pickups in Clear, airy chime mode and Classic Hot Rod mode respectively. When the Fishman Fluence Voicing switch is in Voice 3 and the pickup selector is in the neck position, only the inner coil of the neck pickup is activated. When the middle position is selected, only the inner coils of both pickups are activated. When the bridge position is selected, only the inner coil of the rear pickup is activated.

CONTROLS

DESCRIPTION

With the guitar held in the playing position, there is a three-way pickup selector switch near the knee cutout on lower part of the body. Above it are three controls. The control closest to the neck is the volume knob, the Fishman Fluence Voicing switch is in the middle, and the control closest to the end of the body is the tone knob. The Fishman Fluence Voicing switch changes the overall tone of the pickups: Voice 1 is engaged when the switch is in the the bridge position, Voice 2 is engaged when the switch is is in the neck position, and Voice 3 is engaged when the switch is in the middle position. When the Fishman Fluence Voicing switch set to Voice 1, both pickups are in Vintage PAF mode; in Voice 2, the neck pickup is in Clear, airy chime mode, and the bridge pickup is in Classic Hot Rod mode. In Voice 3, the neck pickup is in Clear, Vintage Single Coil mode, and the bridge pickup is in Slightly Overwound Single coil mode.

OTHER FEATURES

Fishman® Fluence™ Voicing switch for Scott LePage Custom Series pickups

Gotoh® MG-T locking machine

Luminescent side dot inlay
Features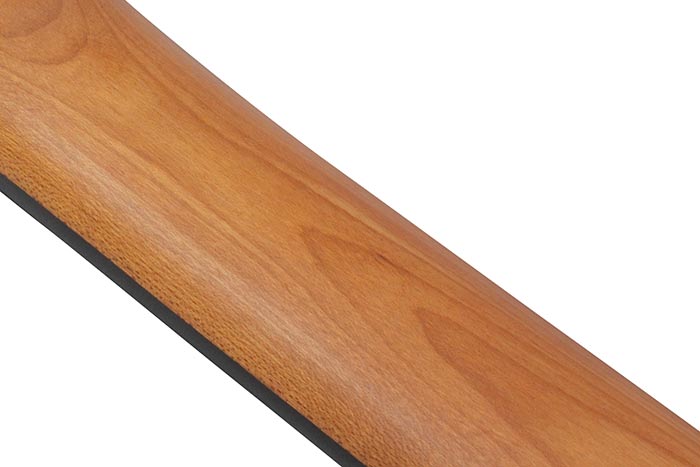 Oval C Roasted Maple neck
The Roasted Maple neck is heat-treated to increase stability, durability, moisture resistance and tolerance of temperature changes.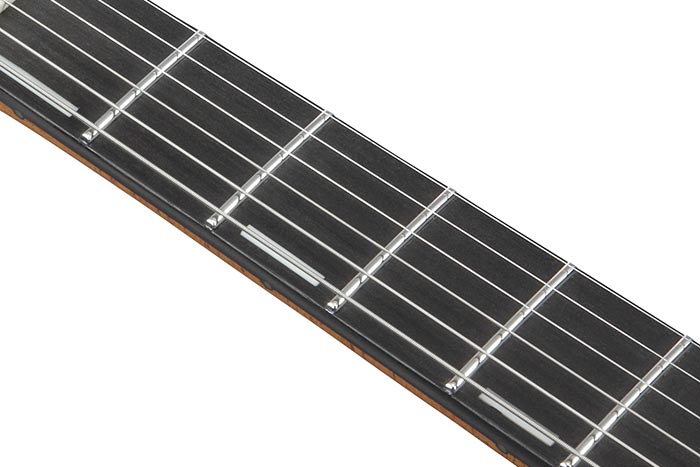 Ebony fretboard
Ebony produces tight lows and mid range with a strong attack in the high end and features a quick response and rich sustain.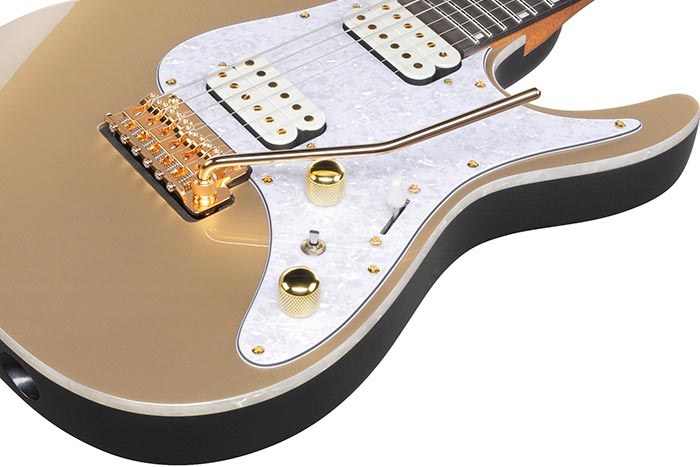 Ash body
The Ash body delivers a pleasant brightness and rich sustain.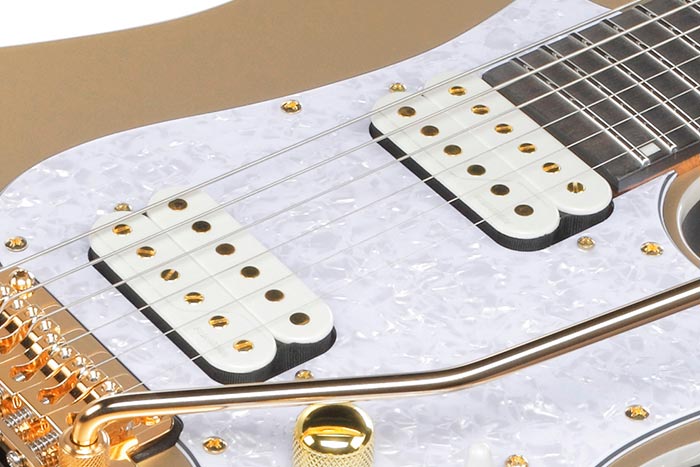 Fishman® Fluence™ Scott LePage Custom Series Humbucker pickups
Scott's custom Fishman® Fluence™ pickups span the entire range of aggressive lead and rhythm tones to vintage single coil combinations.
Neck Pickup Voice 1 (Vintage PAF): The ideal, elusive PAF neck tone with the dynamics and output level you want. / Voice 2 (Clear, airy chime): A Fluence-exclusive neck tone, with unreal highs, vocal midrange, and tight lows. / Voice 3 (Clear, Vintage Single Coil)
Bridge Pickup Voice 1 (Vintage PAF): The ideal, calibrated vintage PAF bridge humbucker tone at the perfect output level. / Voice 2 (Classic Hot Rod): The quintessential hot rodded bridge humbucker tone without all the baggage. / Voice 3 (Slightly Overwound Single Coil)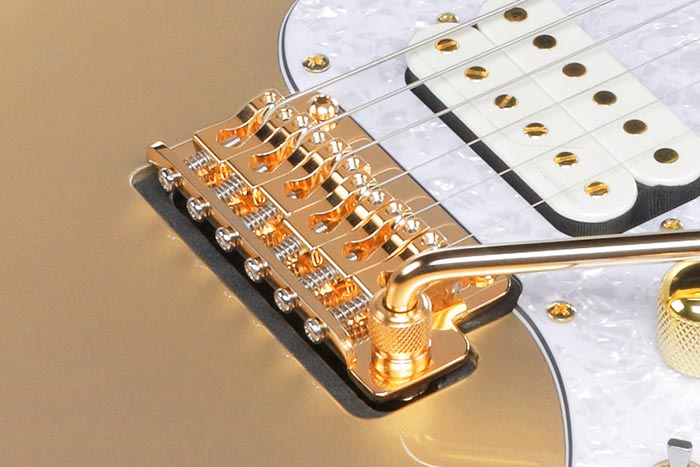 Gotoh® T1502 tremolo
The T1502 tremolo bridge features steel saddles and a die-cast zinc tremolo block for a quick response and improved articulation. The 10.5mm string spacing allows for easy picking across strings and its snap-in construction makes it easy to load a tremolo arm.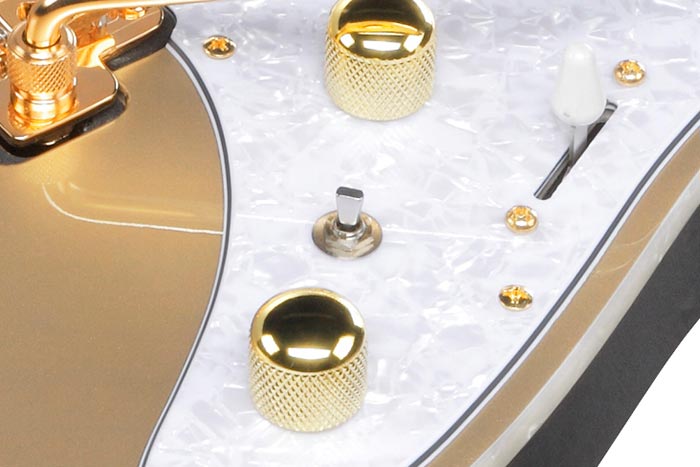 Fishman® Fluence™ Voicing switch for Scott LePage Custom Series pickups
The Voicing switch allows the pickups to switch between three musically complementary voices.
YOUR RECENTLY VIEWED PRODUCTS