JSM
SPEC
SPECS

neck type

JSM

3pc Nyatoh/Maple

Set-in neck

top/back/side

Maple top

Maple back

Maple sides

fretboard

Bound Ebony fretboard

Aged Acrylic & Abalone block inlay

fret

Medium frets

Artstar fret edge treatment

bridge

Gibraltar Artist bridge

tailpiece

Quik Change III tailpiece

neck pickup

Super 58 (H) neck pickup

Passive/Alnico

bridge pickup

Super 58 (H) bridge pickup

Passive/Alnico

factory tuning

1E,2B,3G,4D,5A,6E

string gauge

.010/.013/.017/.030/.042/.052

NECK DIMENSIONS

DESCRIPTION

Guitar Neck Diagram
a: Width of the neck at the nut
b: Width of the neck at the fret position specified by the neck dimension
c: Thickness of the neck at the first fret
d: Thickness of the neck at the fret position specified by the neck dimension
Radius: Radius of the fingerboard

BODY DIMENSIONS

DESCRIPTION

Guitar Body Diagram
A: Length of the body
B: Maximum width of the body
C: Maximum depth of the body

SWITCHING SYSTEM

DESCRIPTION

When the pickup selector switch is in the neck position, the neck pickup is selected. When the switch is in the center position, both neck and bridge pickups are selected. When the switch is in the bridge position, the bridge pickup is selected. If the neck Tri-sound switch is in neck position, the neck pickup is in parallel mode. If the switch is in center position, the neck side of the neck pickup is selected. If the switch is in bridge position, the neck pickup is in series mode.

CONTROLS

DESCRIPTION

With the guitar held in the playing position, the knob closest to the end of the body is the tone knob. The knob closest to the neck is the volume knob.

OTHER FEATURES

Tri-sound switch (for neck pickup)
Features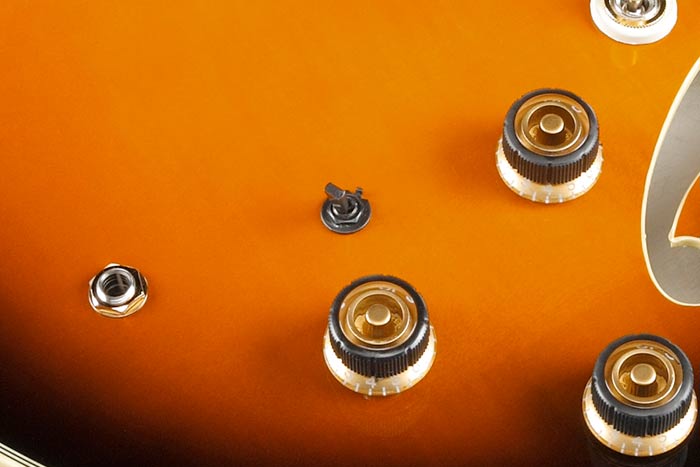 Tri-sound switch
The Tri-sound switch gives a humbucker pickup three different sounds, expanding the versatility of your guitar.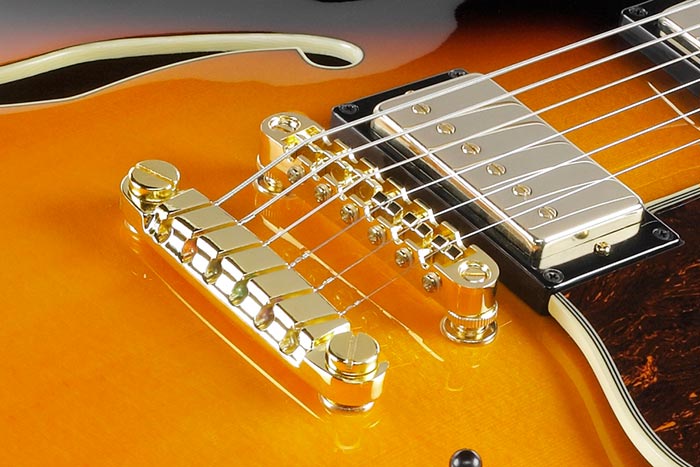 Gibraltar Artist bridge
The Gibraltar Artist bridge, made of a light weight Aluminum bridge frame and Zinc saddles, provides natural tone, rich sustain and tuning stability. The low positioned saddles promise comfortable playability.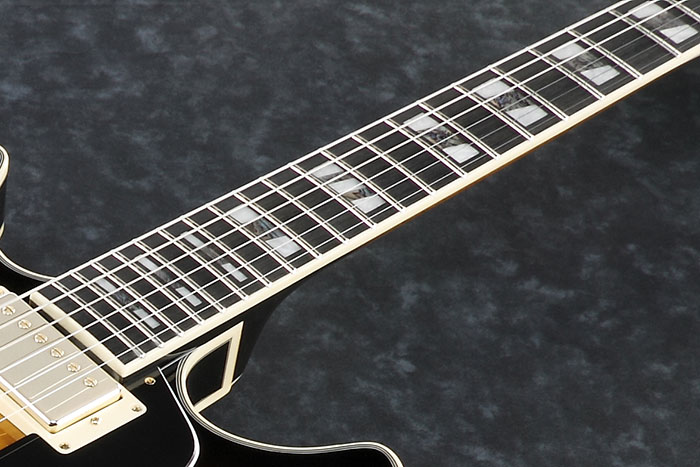 Ebony Fretboard w/ Artstar Fret Edge Treatment
Ebony produces a tight low end and mid-range with a defined high end attack. It also delivers quick response and rich sustain.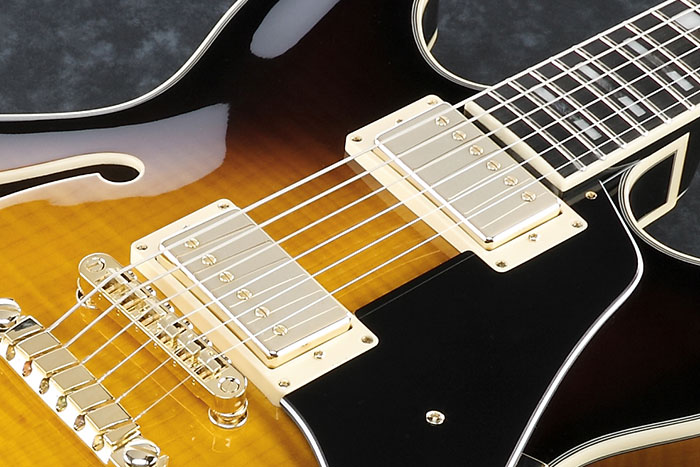 Super 58 pickups
The Super 58 pickups deliver smooth, nuanced tones along with a crisp, biting growl.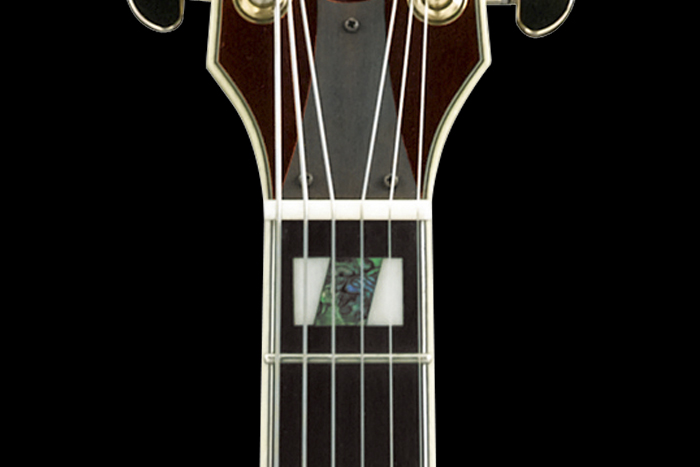 Bone Nut
The Bone nut provides richer tone from low to high.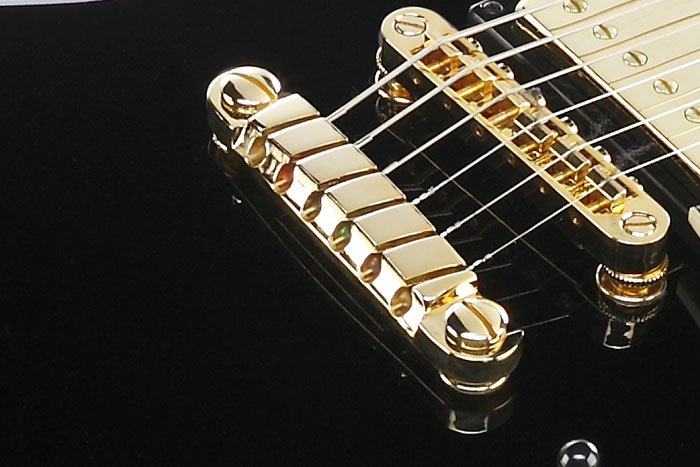 Quik Change III Tailpiece
The Quik Change III tailpiece enables faster and easier string changing.
YOUR RECENTLY VIEWED PRODUCTS