 MGM

:

Metallic Gray Matte
APEX
SPEC
SPECS

neck type

Wizard II-7

3pc Maple neck

top/back/body

Maple top

Nyatoh body

fretboard

Ebony fretboard

neck pickup

DiMarzio® Blaze™ (H) neck pickup

Passive/Ceramic

bridge pickup

DiMarzio® Blaze™ (H) bridge pickup

Passive/Ceramic

factory tuning

1D,2A,3F,4C,5G,6D,7A

strings

D'Addario® EXL110+.054

string gauge

.010/.013/.017/.026/.036/.046/.054

NECK DIMENSIONS

d : Thickness

21mm

at 12F

DESCRIPTION

Guitar Neck Diagram
a: Width of the neck at the nut
b: Width of the neck at the fret position specified by the neck dimension
c: Thickness of the neck at the first fret
d: Thickness of the neck at the fret position specified by the neck dimension
Radius: Radius of the fingerboard

SWITCHING SYSTEM

DESCRIPTION

When the pickup selector switch is in the neck position, the neck pickup is selected. When the switch is in the center position, both pickups are selected. When the switch is in the bridge position, the bridge pickup is selected.

CONTROLS

DESCRIPTION

With the guitar held in the playing position, there is one knob and one switch along the lower edge of the body. Closest to the neck is the three-way pickup selector switch. Closer to the input jack is the tone knob. The volume knob is located right above the five-way pickup selector switch.

OTHER FEATURES
Features
Ebony fretboard
Ebony produces a tight low and mid range with an iconic attack on the high end. It also features a quick response and rich sustain.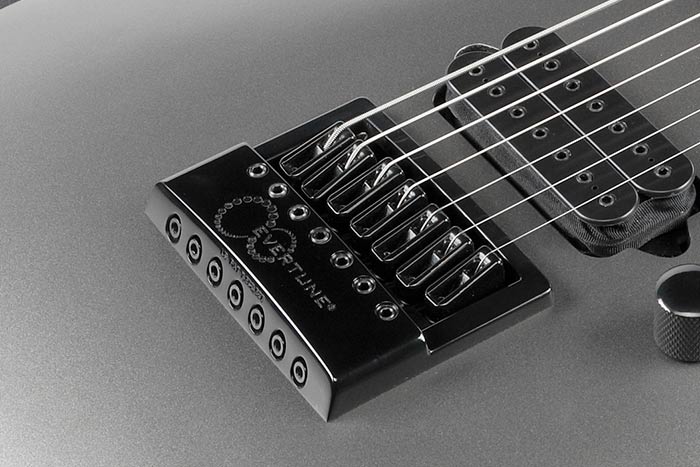 EverTune bridge
EverTune bridge system keeps the guitar in tune under any conditions.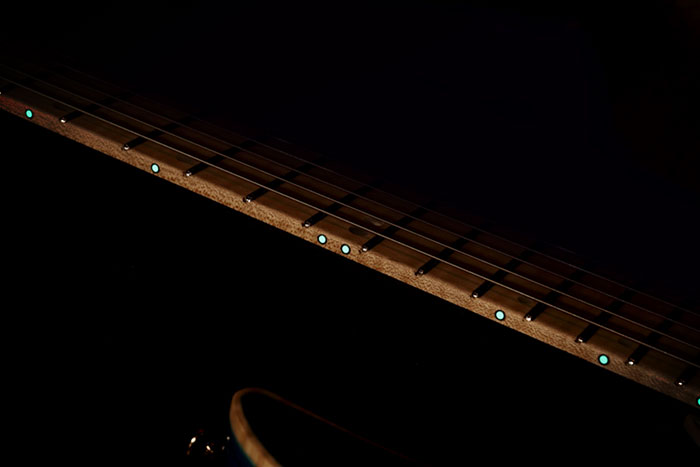 Luminescent side dots
The luminescent side dot position marks make it easy for players to see fretboard position marks when performing on dark stages.
YOUR RECENTLY VIEWED PRODUCTS