 ACOUSTIC BASS
SPEC
SPECS

back & sides

Sapele back

&

Sapele sides

neck

AEGB

3pc Nyatoh/Maple neck

fretboard

Walnut fretboard

soundhole rosette

Acrylic

tuning machine

Black Die-cast tuners

bridge pins

Black with white dot

strings

Ibanez IABS4XC32 Carbon coated

string gauge

.040/.060/.075/.095

factory tuning

1G,2D,3A,4E

pickup

Ibanez Undersaddle

preamp

Ibanez AEQ-2T preamp w/Onboard tuner

NECK DIMENSIONS

d : Thickness

22.5mm

at 7F

DESCRIPTION

Guitar Neck Diagram
a: Width of the neck at the nut
b: Width of the neck at the fret position specified by the neck dimension
c: Thickness of the neck at the first fret
d: Thickness of the neck at the fret position specified by the neck dimension
Radius: Radius of the fingerboard

BODY DIMENSIONS

DESCRIPTION

Guitar Body Diagram
A: Length of the body
B: Maximum width of the body
C: Maximum depth of the body

PREAMP

DESCRIPTION

The neck side of the preamp is the top of the control panel. There is one button and three knobs along the top of the control panel. The button furthest to the left is the tuner on/off switch. To the right of that are the bass, treble, and volume knobs.

OTHER FEATURES
Features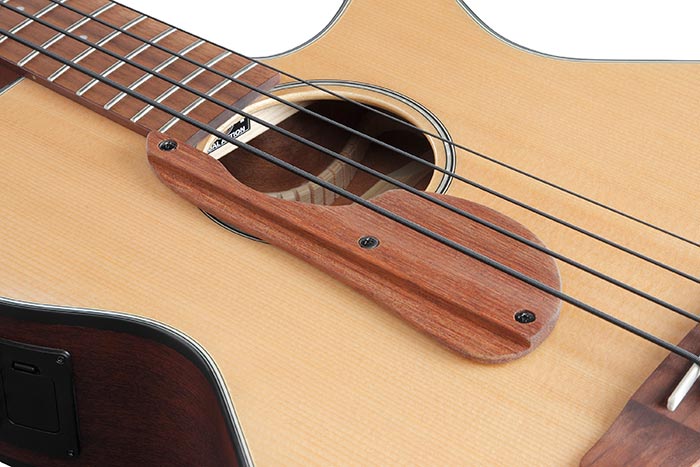 Finger Rest
This bass is outfitted with a special finger rest. The design allows players to position their thumb across a wide span of the instrument, based on what is most comfortable and appropriate for their playing style.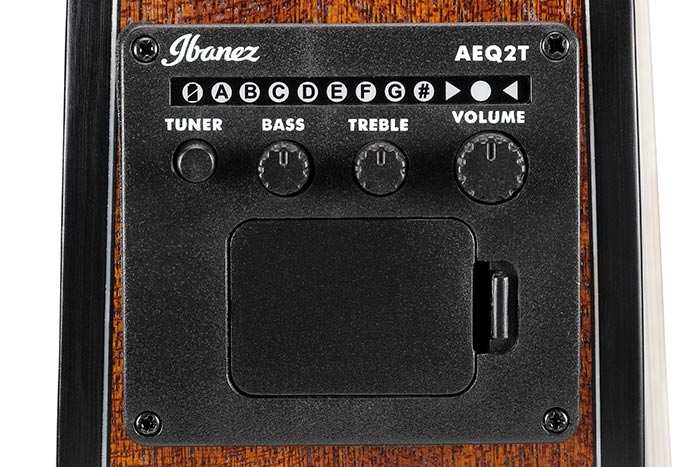 Ibanez AEQ-2T preamp w/Onboard tuner
AEQ-2T preamp is specifically-designed to adjust the frequencies of a bass and Treble, and allows operation of the built-in tuner without the instrument being plugged in.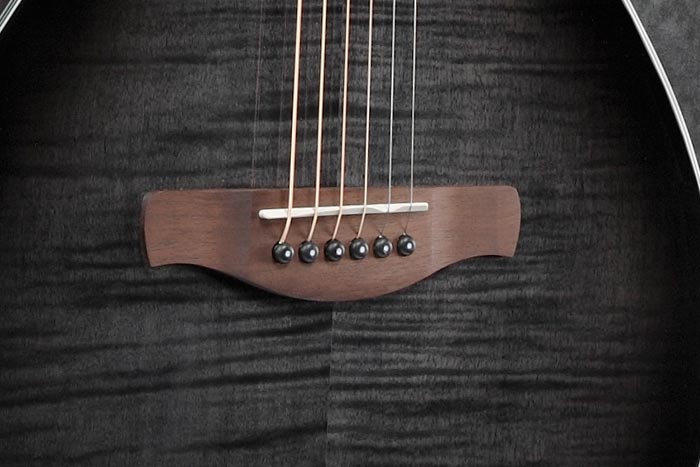 Walnut bridge
The Walnut bridge transfers string vibration directly to the body, delivering a natural and warm tone.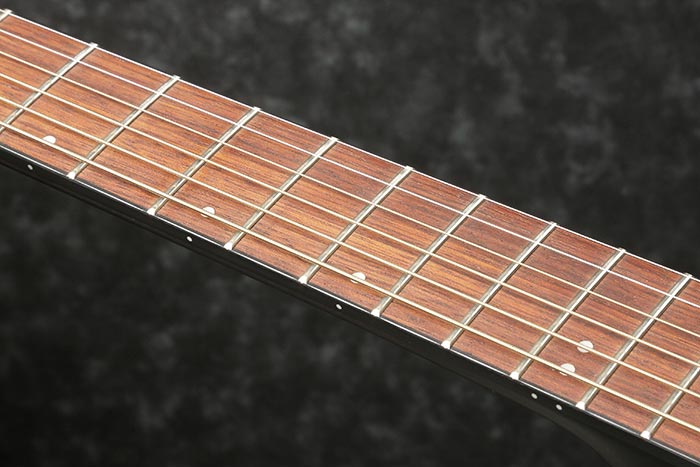 Walnut fretboard
A Walnut fretboard features a well-balanced tonal character from low to high end.
YOUR RECENTLY VIEWED PRODUCTS