RG652AHM


NGB

:

Nebula Green Burst

AWD

:

Antique White Blonde
SHARE:

RG
SPEC
SPECS

neck type

Super Wizard HP

5pc Maple/Walnut neck

top/back/body

fretboard

Bound Birdseye Maple

Black dot inlay

fret

bridge

string space

neck pickup

DiMarzio® Air Norton™ (H) neck pickup

Passive/Alnico

bridge pickup

DiMarzio® The Tone Zone® (H) bridge pickup

Passive/Alnico

factory tuning

strings

string gauge

.009/.011/.016/.024/.032/.042

hardware color

NECK DIMENSIONS

Scale :

a : Width

b : Width

c : Thickness

d : Thickness

Radius :

DESCRIPTION

Guitar Neck Diagram
a: Width of the neck at the nut
b: Width of the neck at the fret position specified by the neck dimension
c: Thickness of the neck at the first fret
d: Thickness of the neck at the fret position specified by the neck dimension
Radius: Radius of the fingerboard

SWITCHING SYSTEM

DESCRIPTION

When the pickup selector switch is in neck position, the neck pickup is selected. When the switch is between neck and center position, the neck humbucker is selected and is in parallel. When the switch is in center position, both neck and bridge pickups are selected. When the switch is in between center and bridge position, bridge side of the neck pickup and neck side of the bridge pickup are selected. When the switch is in bridge position, the bridge pickup is selected.

CONTROLS

DESCRIPTION

With the guitar held in the playing position, there is one knob and one switch along the lower edge of the body. Closest to the neck is the five-way pickup selector switch. Closer to the input jack is the tone knob. The volume knob is located right above the five-way pickup selector switch.

OTHER FEATURES
Features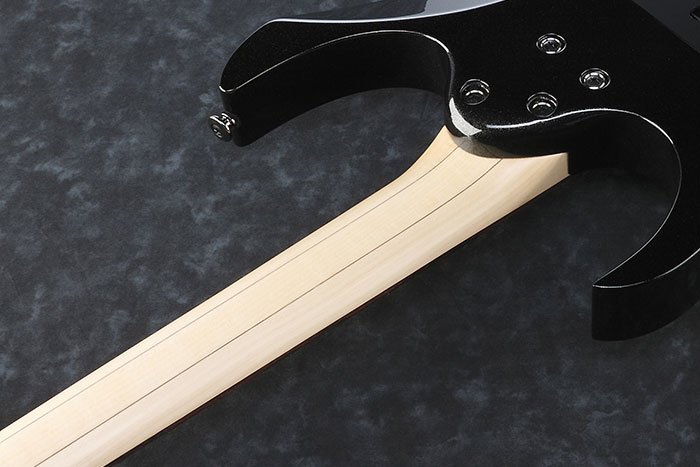 Super Wizard 5pc Maple/Walnut neck
The Super Wizard 5pc Maple/Walnut neck provides extra-smooth playing.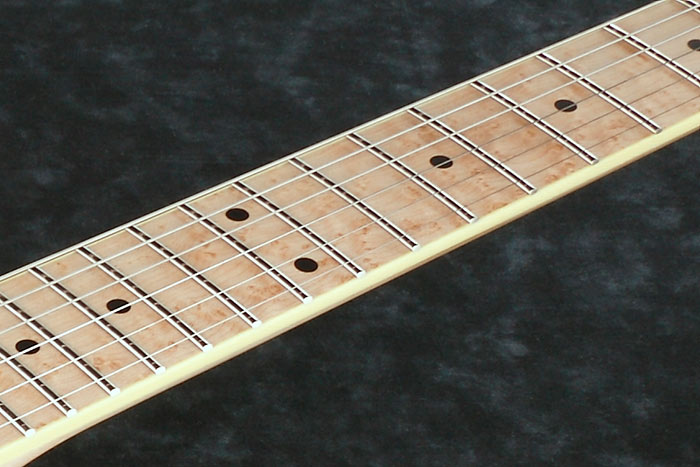 Birdseye Maple Fretboard
Birdseye Maple has a unique wood grain and features a well-balanced tonal character from low to high end.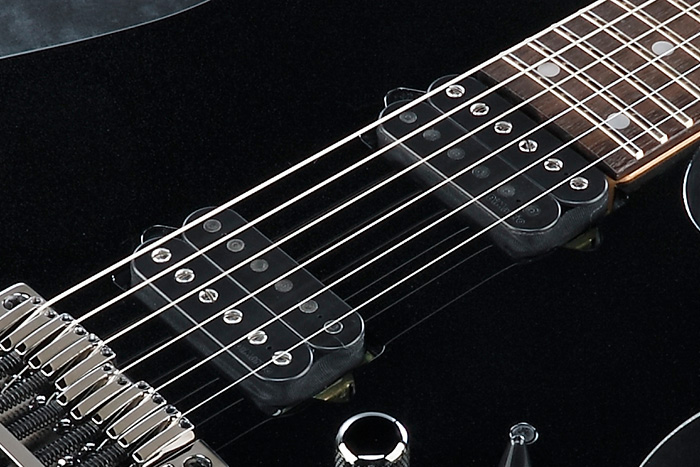 DiMarzio® pickups
A pair of high-output DiMarzio Air Norton™ and The Tone Zone® pickups provides a huge sound with a broad dynamic range.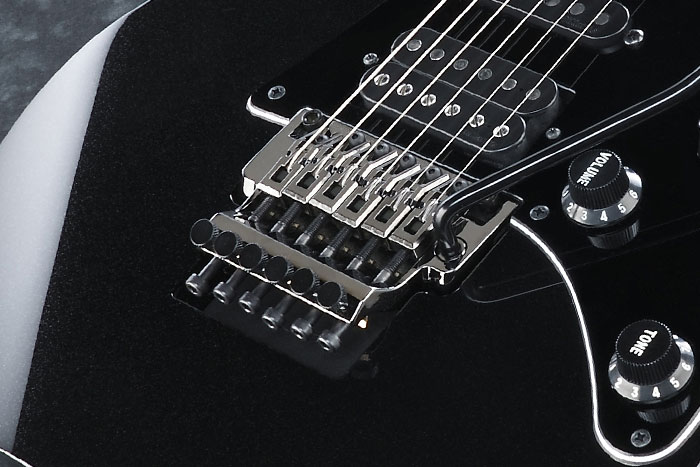 Edge tremolo bridge
The masterpiece Edge bridge offers exceptional tuning stability, precise intonation adjustment, and playing comfort.
YOUR RECENTLY VIEWED PRODUCTS