GWB
SPEC
SPECS

neck type

top/back/body

fretboard

Ebony fingerboard

Off-set white dot inlay

fret

bridge

string space

bridge pickup

Bartolini® GWB bridge pickup

Passive

equaliser

Bartolini® NTBT 2-band EQ w/Eq bypass switch (push/pull)

factory tuning

strings

string gauge

hardware color

NECK DIMENSIONS

Scale :

a : Width

b : Width

c : Thickness

d : Thickness

Radius :

DESCRIPTION

Guitar Neck Diagram
a: Width of the neck at the nut
b: Width of the neck at the fret position specified by the neck dimension
c: Thickness of the neck at the first fret
d: Thickness of the neck at the fret position specified by the neck dimension
Radius: Radius of the fingerboard

CONTROLS

DESCRIPTION

With the bass held in the playing position, the knob closest to the neck is the volume knob. Towards the end of the body there is a stacked knob. The upper portion is the treble boost/cut, and the lower portion is the bass boost/cut. The volume knob also functions as a EQ bypass switch. You can disengage the EQ by pulling up on the volume knob.

FREQUENCY RESPONSE

DESCRIPTION

The bass boost/cut frequency curve has a peak at about 20 Hz, the variable width decreases toward the high range, and the variable width becomes zero at around 1000 Hz. The variable range of the peak frequency is approximately ±15 dB. The treble boost/cut frequency curve draws a curve with a peak around 10000 Hz and a variable range of zero around 50 Hz. The variable range of the peak frequency is approximately ±20 dB.

OTHER FEATURES
Features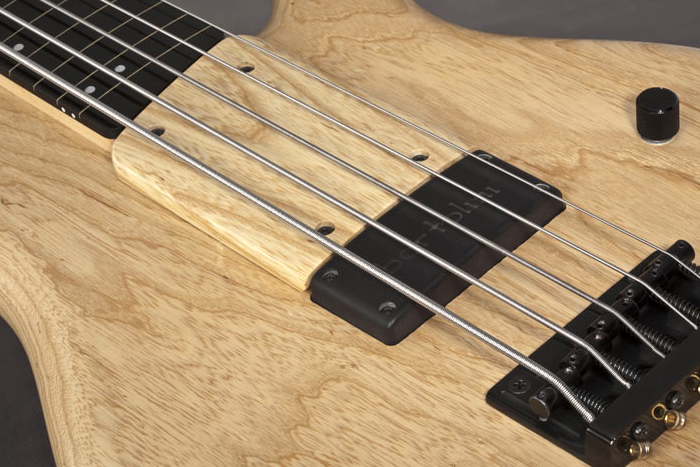 Finger Ramp
The detachable finger ramp, designed by Gary Willis, encourages players to not "dig in too deep" and allows a more consistent attack with quick recovery time.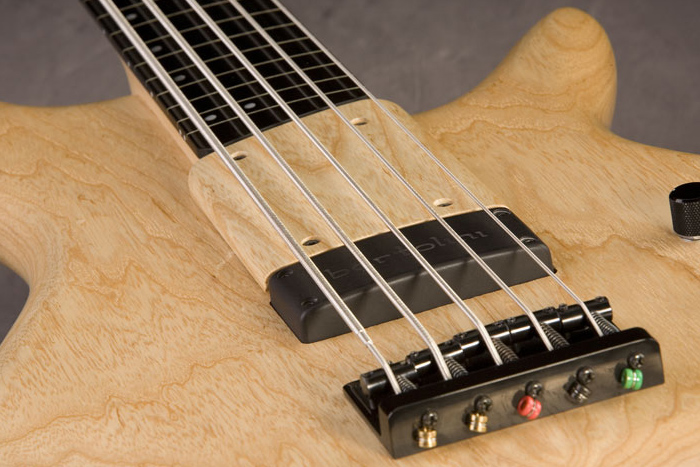 Swamp Ash body
Swamp Ash body provides an exceptionally open sound.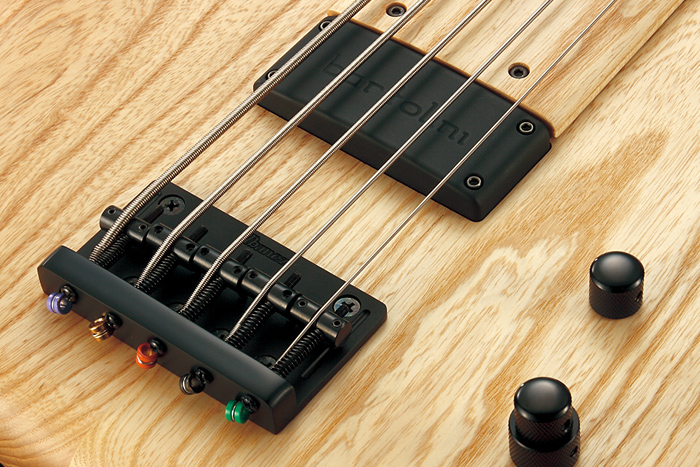 Bartolini® GWB PU & NTBT EQ
Curved Bartolini® pickup provides separate coils for precise string balance.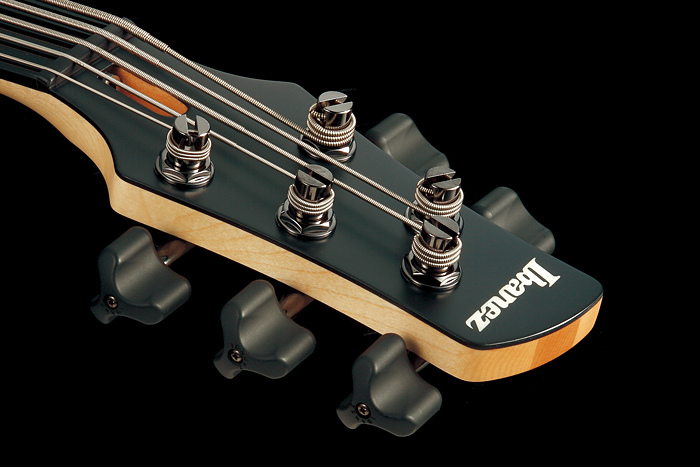 Machine head
Gary's special shaped machinehead.
YOUR RECENTLY VIEWED PRODUCTS