BMC

:

Blue Metal Chameleon

BKN

:

Black Night
RG
SPEC
SPECS

neck type

top/back/body

fretboard

Jatoba fretboard

White dot inlay

fret

number of frets

bridge

string space

neck pickup

Classic Elite (H) neck pickup

Passive/Ceramic

bridge pickup

Classic Elite (H) bridge pickup

Passive/Ceramic

factory tuning

string gauge

.010/.013/.017/.026/.036/.046

hardware color

NECK DIMENSIONS

Scale :

a : Width

b : Width

c : Thickness

d : Thickness

Radius :

DESCRIPTION

Guitar Neck Diagram
a: Width of the neck at the nut
b: Width of the neck at the fret position specified by the neck dimension
c: Thickness of the neck at the first fret
d: Thickness of the neck at the fret position specified by the neck dimension
Radius: Radius of the fingerboard

SWITCHING SYSTEM

DESCRIPTION

When the pickup selector switch is in neck position, the neck pickup is selected. When the switch is in between neck and center position, bridge side of the neck pickup is selected. When the switch is in center position, both neck and bridge pickup s are selected. When the switch is in between center and bridge position, the bridge side of the neck pickup and the bridge side of the bridge pickup are selected. When the switch is in bridge position, bridge pickup is selected.

CONTROLS

DESCRIPTION

With the guitar held in the playing position, there is one knob and one switch along the lower edge of the body. Closest to the neck is the five-way pickup selector switch. Closer to the input jack is the tone knob. The volume knob is located right above the five-way pickup selector switch.

OTHER FEATURES
Features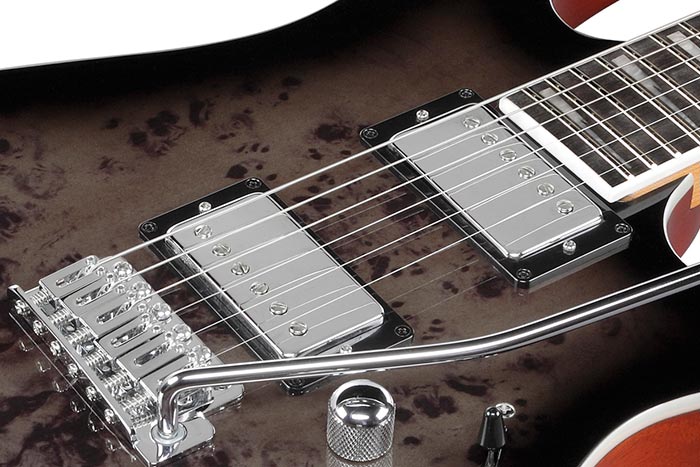 Classic Elite pickups
Classic Elite pickups offer rich, nuanced tone with fat low-end.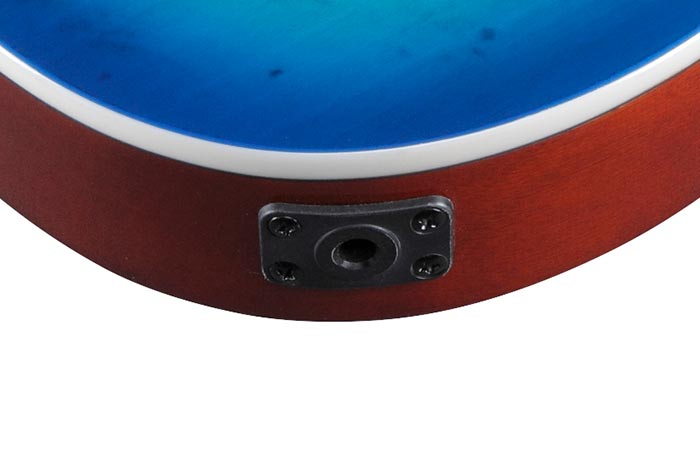 Mono-unit output jack
The mono-unit output jack is made of solid, durable material and is a single piece to avoid unwanted movement and loosening of the jack, which leads to contact failure or disconnection. This innovation allows for long term playing enjoyment and minimal maintenance.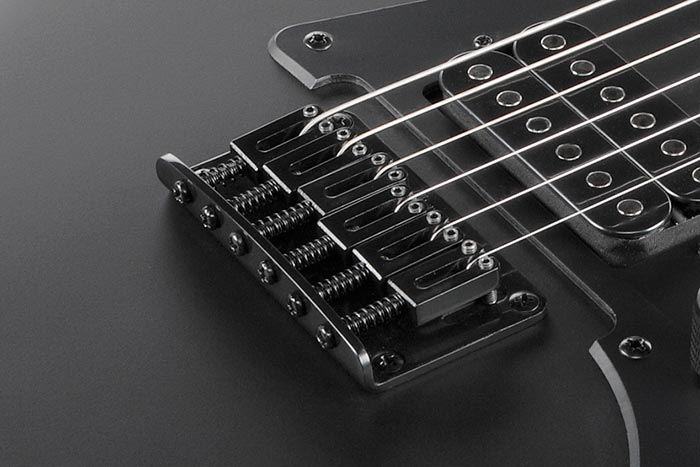 F106 bridge
The F106 bridge enriches sustain. String height adjustment can be done easily and independently.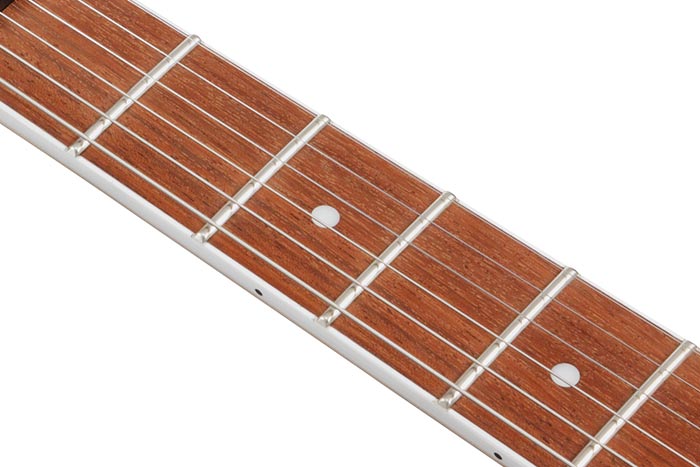 Jatoba Fretboard
Jatoba has a reddish brown color which produces a rich mid range with a crisp high end.
YOUR RECENTLY VIEWED PRODUCTS