 BSF

:

Brown Sunburst Flat

NTF

:

Natural Flat
FRH
SPEC
SPECS

body shape

bracing

top

back & sides

Sapele back

&

Sapele sides

neck

fretboard

bridge

inlay

tuning machine

nut material

number of frets

saddle material

strings

string gauge

.028/.032/.040/.028W/.035W/.044W

string space

factory tuning

pickup

preamp

Ibanez Custom Electronics

output jack

battery

NECK DIMENSIONS

Scale :

a : Width

b : Width

c : Thickness

d : Thickness

Radius :

DESCRIPTION

Guitar Neck Diagram
a: Width of the neck at the nut
b: Width of the neck at the fret position specified by the neck dimension
c: Thickness of the neck at the first fret
d: Thickness of the neck at the fret position specified by the neck dimension
Radius: Radius of the fingerboard

BODY DIMENSIONS

a : Length

b : Width

c : Max Depth

DESCRIPTION

Guitar Body Diagram
A: Length of the body
B: Maximum width of the body
C: Maximum depth of the body

PREAMP

DESCRIPTION

This is a photo of the Ibanez T-bar under saddle pickup, end pin with preamp, and battery box. There is a button on the battery box which allows muting of the output signal or checking the remaining battery life.

OTHER FEATURES

Recommended Bag

IGB540-BK

400mmR fretboard radius
Features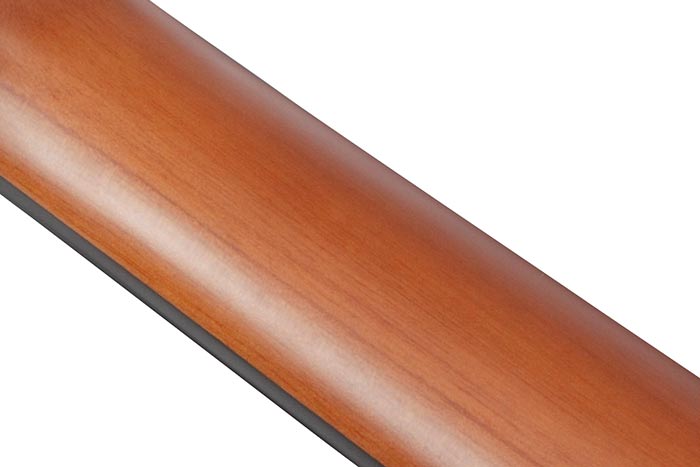 Nyatoh neck
The Nyatoh neck provides a rich mid-low end.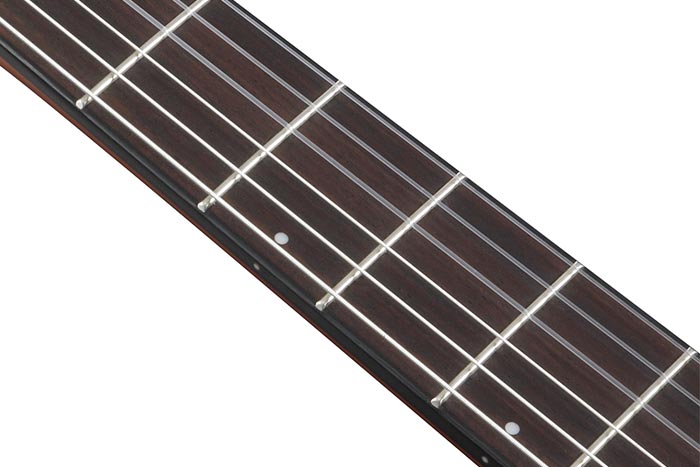 Walnut fretboard
A Walnut fretboard features a well-balanced tonal character from low to high end.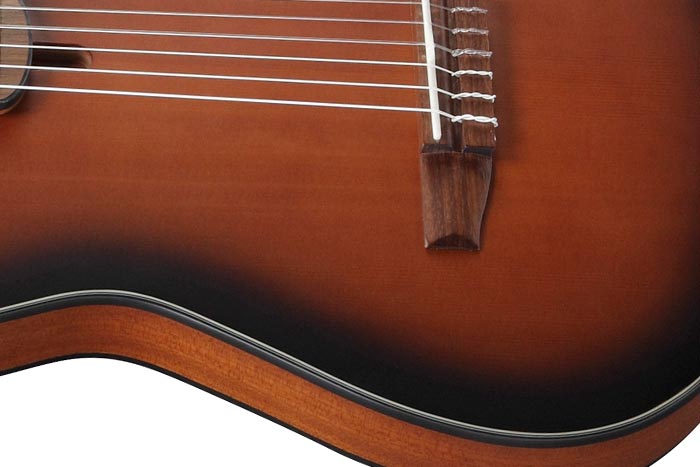 Solid Sitka Spruce top
Solid Sitka Spruce top provides an enormous frequency range that offers wave after wave of shimmering highs along with tight mids and a full-bodied low end.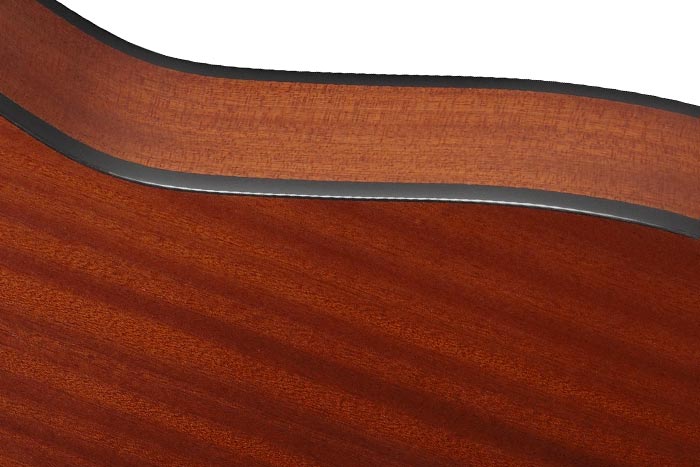 Sapele back and sides
Sapele back and sides offer a full-bodied and warm mid-range and a bright tone.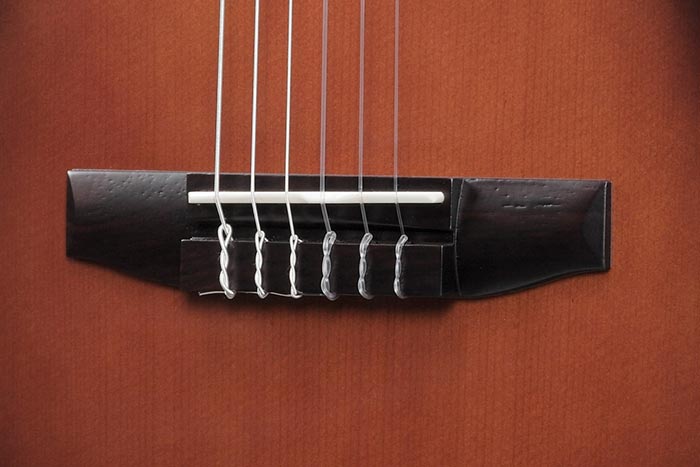 Walnut bridge
The Walnut bridge transfers string vibration directly to the body, delivering a natural and warm tone.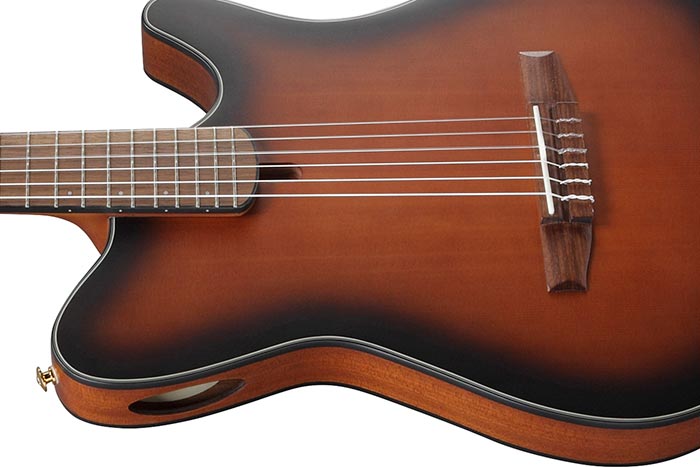 Modified FR hollow body w/ Fan bracing
Its thin, compact body and superior high fret access contribute to the superb playability of this guitar.
It has less feedback as there's no sound hole on the body top. Fan bracing, which is commonly used for classical guitars, allows this guitar to have a warm and natural nylon string sound.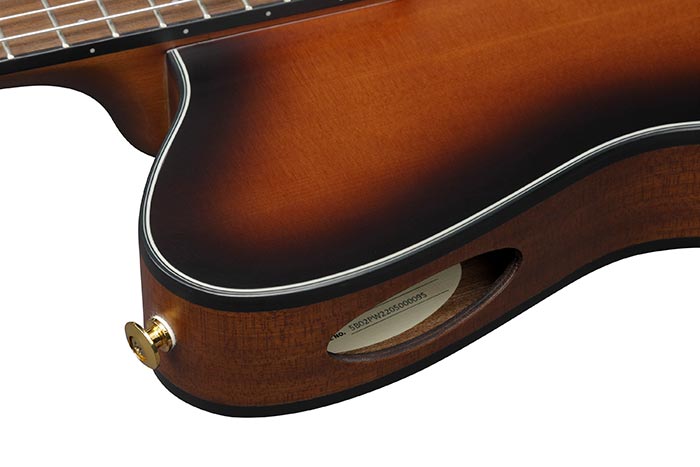 Side Sound Port
The sound port on the body side allows you to feel and hear the pure acoustic tone of this guitar more clearly and directly.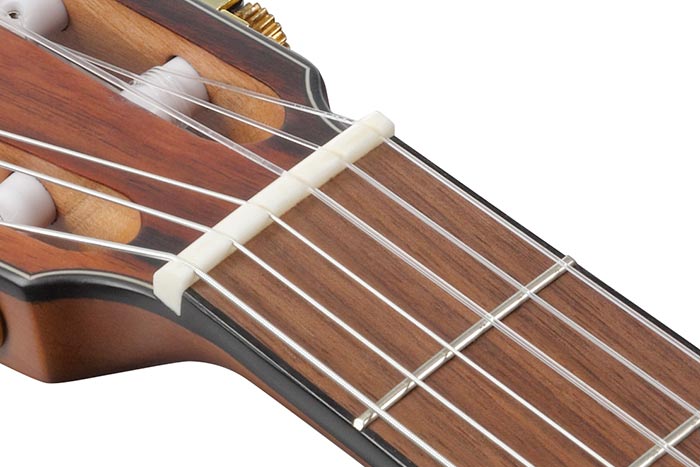 46mm width nut / 400R fretboad radius
The combination of a narrow 46mm width nut and 400R fretboard radius offers easy fingering.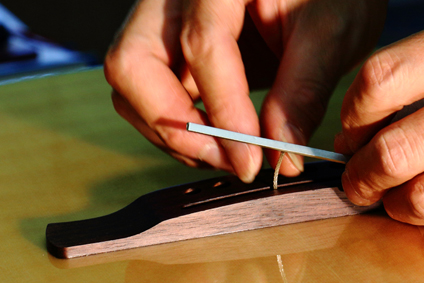 Ibanez T-bar Undersaddle pickup
The Ibanez T-bar Undersaddle pickup accurately translates that full sound to whatever amplification system you plug it into.
YOUR RECENTLY VIEWED PRODUCTS