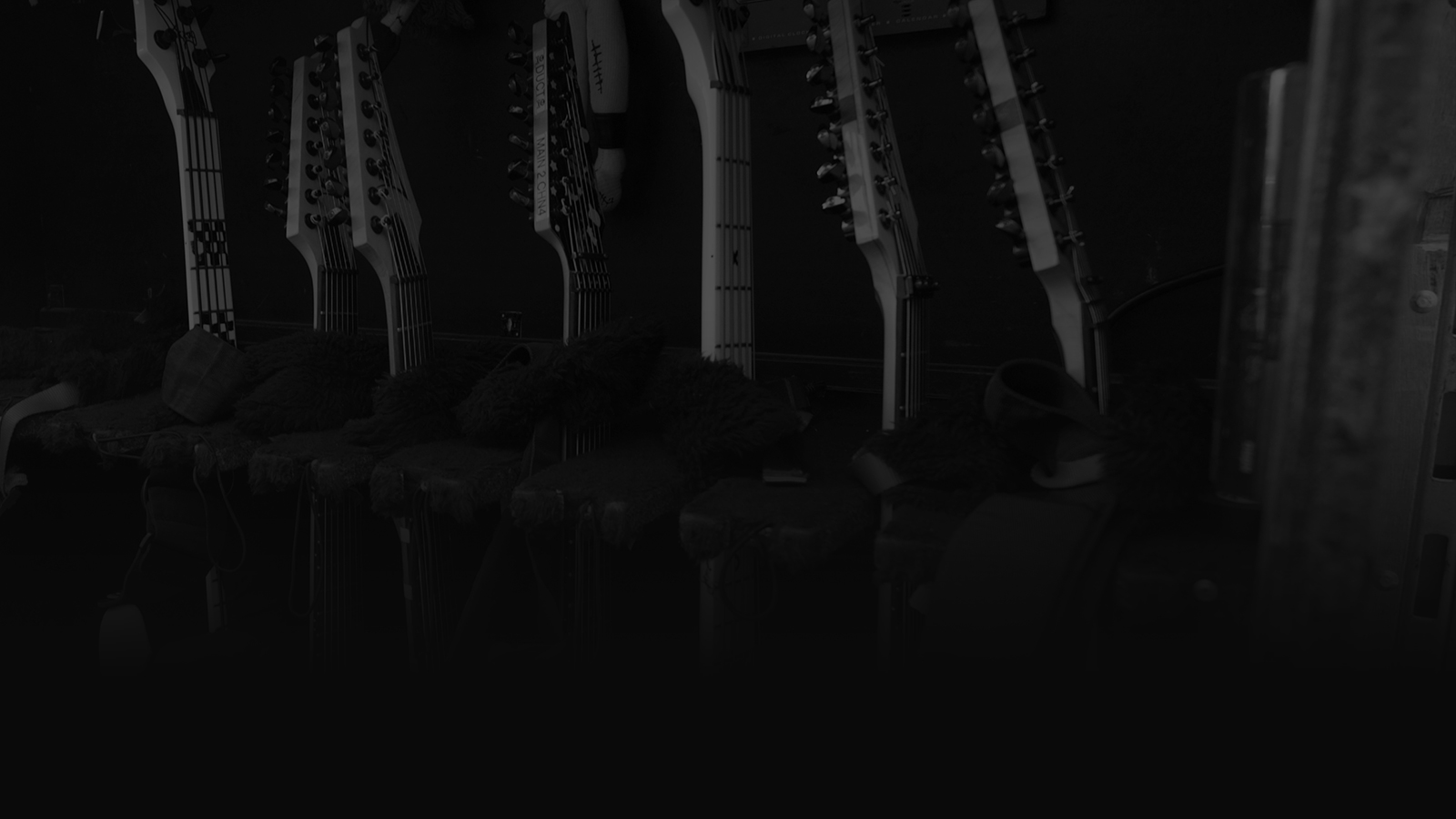 The Axion Label series is made for heavy lifting and all music that's loud and intense. Axion label shares its roots with Iron Label but takes things to another level. Built with the specification conscious player in mind, these axes are made to knock down some serious walls in the Progressive Rock & Metal scenes.
With a sleek design and distinct color scheme, an RGA Axion Label will never go unnoticed. Bare Knuckle Aftermath pickups, a 5pc Nitro Wizard neck, coil-tapping and premium hardware choices give these instruments all the tone and playability players need to push the limits of the modern music.
The electric guitar is in the midst of a ground-braking evolutionary period. New tech and build methods are emerging constantly and the RGD Axion Label delivers these features in force. Multi scale construction, Fishman® Fluence™ pickups, and an ultra-contemporary design make this a modern-day axe to be reckoned with.

Space age looks, Fishman® Fluence™ pickups, superior comfort, and a lightning-fast neck are just the beginning. The more familiar you become with the Axion Label S models, the more you'll realize how much they're truly capable of. Available in 6 or 7-string models and with 4 distinct tonal voicings, the Axion Label S guitars are the perfect way to let your creative voice be heard.
Covering a wide range of models, styles, colors, and configurations, there's an Axion Label for every player with ungraded specifications in mind. Check out this video to see what they're capable of.