THE COMPELLING SOUNDS OF CHON'S MARIO CAMARENA & ERICK HANSEL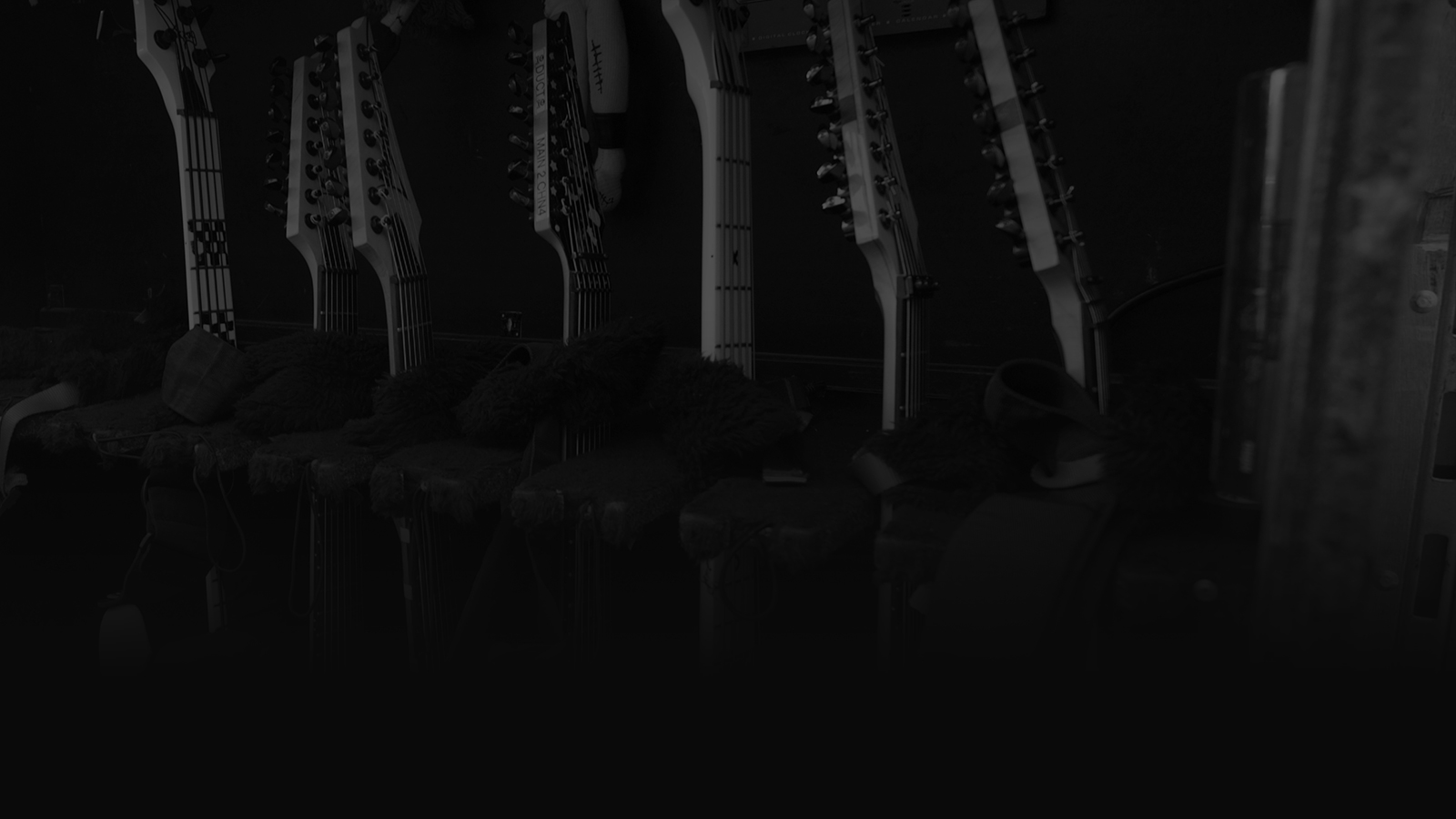 Mario Camarena and Erick Hansel of the San Diego based Prog/Math Rock Band Chon, take a "have fun with it" approach to writing music. They take music in a direction that feels right to them and hope people enjoy what they hear. This philosophy seems to have carried through to the development and creation of their new Ibanez Signature models, the MAR10 and EH10. The release of their signature guitars also comes as the band prepares to go on tour in support of their new self titled album.
Mario's guitar is based on the cover-it-all AZ models, but the final design ended up like nothing that has been seen before in this series. It comes equipped with familiar AZ features such as a roasted Maple neck and fingerboard, Seymour Duncan® Hyperion Pickups, and the dyna-MIX9 switching system w/Alter Switch. However, Mario chose a Lavender Metallic Matte finish, Pearloid pickguard, and Sharktooth inlays creating a visual aesthetic totally distinct from any other AZ and is thoroughly suited to his musical style and vision.
Erick also decided to base his signature model on the AZ, but the end result was a modern design specifically tailored to Erick's tonal and stylistic needs. Elegant and understated, the EH10 is about one thing, making music and making it well. Rather than a traditional HSS pickup format Erick opted for a less common HS configuration, using a Seymour Duncan® Hyperion pickup at the bridge and a Seymour Duncan® Alnico II Pro in the neck position. Tonally, this causes a slight bump in the lower mid-range offering good punch and presence. A roasted Maple neck, a Jatoba fingerboard, and a coil-tap switch round out the options on this inventive guitar inspired by a novel and modern player.