MGN

:

Metallic Light Green
PGM/FRM
SPEC
SPECS

top/back/body

Poplar body

fretboard

Jatoba fretboard

White dot inlay

neck pickup

Infinity R (H) neck pickup

Passive/Ceramic

bridge pickup

Infinity R (H) bridge pickup

Passive/Ceramic

factory tuning

1E,2B,3G,4D,5A,6E

string gauge

.010/.013/.017/.026/.036/.046

NECK DIMENSIONS

c : Thickness

19.5mm

at 1F

d : Thickness

21.5mm

at 12F

DESCRIPTION

Guitar Neck Diagram
a: Width of the neck at the nut
b: Width of the neck at the fret position specified by the neck dimension
c: Thickness of the neck at the first fret
d: Thickness of the neck at the fret position specified by the neck dimension
Radius: Radius of the fingerboard

SWITCHING SYSTEM

DESCRIPTION

When the pickup selector switch is in neck position, the neck pickup is selected. When the switch is in between neck and center position, bridge side of the neck pickup is selected. When the switch is in center position, both neck and bridge pickup s are selected. When the switch is in between center and bridge position, the bridge side of the neck pickup and the bridge side of the bridge pickup are selected. When the switch is in bridge position, bridge pickup is selected.

CONTROLS

DESCRIPTION

With the guitar held in the playing position, there is a five-way pickup selector switch close to the edge of the body. The volume knob is located near the end of the body.

OTHER FEATURES
Features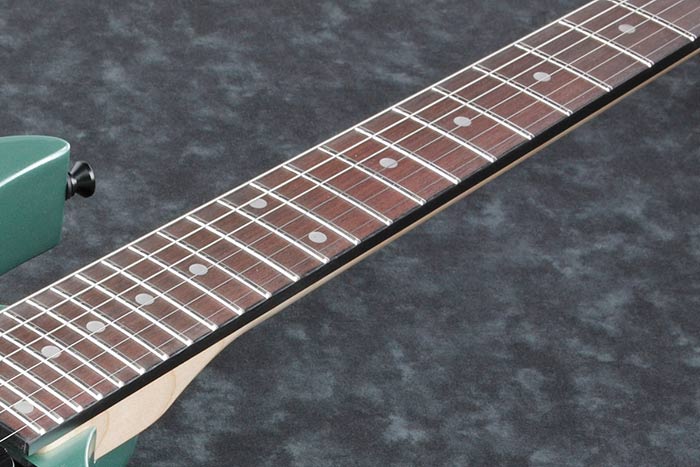 Purpleheart fretboard
The Purpleheart fretboard emphasizes the beauty and the rich tonal character of this bass.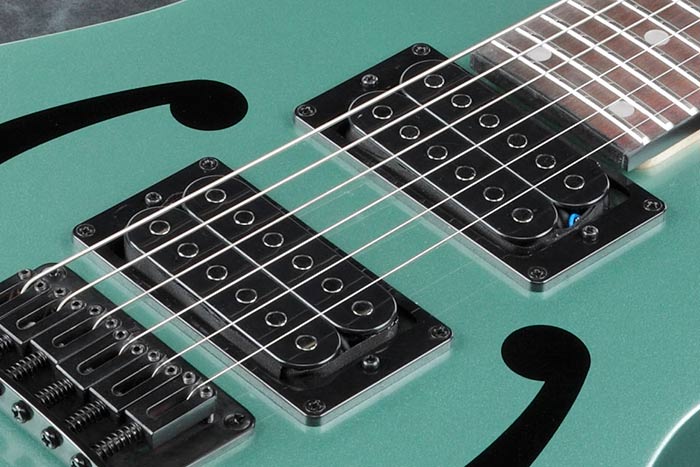 Infinity R H-H pickups
Ibanez Infinity pickups deliver an accurate and tight sound with excellent dynamics. Even under heavy settings, they do not lose tonal clarity.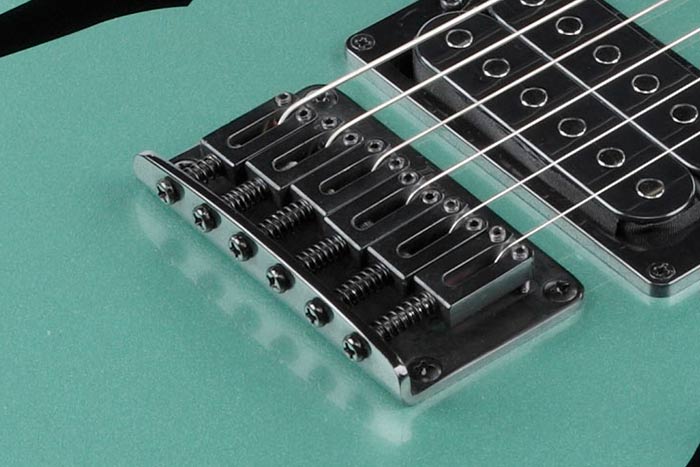 F106 bridge
The F106 bridge enriches sustain. String height adjustment can be done easily and independently.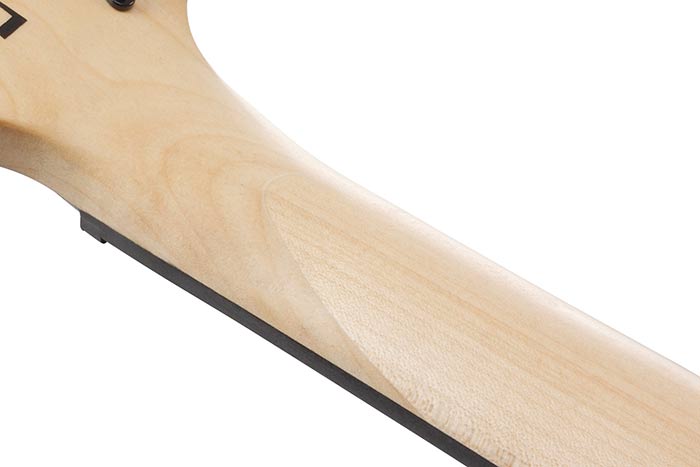 Maple neck
The Maple neck provides stability and bright tonal character.
YOUR RECENTLY VIEWED PRODUCTS