AZ42P1

SHARE:
AZ
SPEC
SPECS

neck type

AZ Oval C

Roasted Maple neck

top/back/body

American Basswood body

fretboard

Rosewood fretboard

Mother of Pearl dot inlay

fret

Jumbo Stainless Steel frets

bridge

Gotoh® T1502 bridge

neck pickup

Seymour Duncan® Hyperion (H) neck pickup

Passive/Alnico

bridge pickup

Seymour Duncan® Hyperion™ (H) bridge pickup

Passive/Alnico

factory tuning

1E,2B,3G,4D,5A,6E

strings

D'Addario® EXL110

string gauge

.010/.013/.017/.026/.036/.046

NECK DIMENSIONS

c : Thickness

20.5mm

at 1F

d : Thickness

22.5mm

at 12F

DESCRIPTION

Guitar Neck Diagram
a: Width of the neck at the nut
b: Width of the neck at the fret position specified by the neck dimension
c: Thickness of the neck at the first fret
d: Thickness of the neck at the fret position specified by the neck dimension
Radius: Radius of the fingerboard

SWITCHING SYSTEM

DESCRIPTION

When the alter switch is in neck position, power tap mode is on. When the alter switch is in bridge position, power tap mode is off. When power tap mode is off and the pickup selector switch is in neck position, the neck pickup is selected. When the switch is in between neck and center position, bridge side of the neck pickup and neck side of the bridge pickup are selected. When the switch is in center position, both neck and bridge pickups are selected. When the switch is in between center and bridge position, the neck side of the neck pickup and the bridge side of the bridge pickup are selected. When the switch is in bridge position, bridge pickup is selected. When power tap mode is on and the pickup selector switch is in neck position, the neck pickup is selected and in power tap mode. When the switch is in between neck and center position, bridge side of the neck pickup is selected. When the switch is in the center position, both neck and bridge pickups are selected and are both in power tap mode. When the switch is in between center and bridge position, the bridge side of the bridge pickup is selected. When the switch is in bridge position, bridge pickup is selected and is in power tap mode.

CONTROLS

DESCRIPTION

With the guitar held in the playing position, there is one knob and one switch along the lower edge of the body. Closest to the knee cutout is the five-way pickup selector switch. Closest to the end of the body is the tone knob. The volume knob is located right above the five-way pickup selector switch. Between the volume and tone knobs is the alter switch.

OTHER FEATURES

Gotoh® MG-T locking machine heads

dyna-MIX10 switching system w/Alter Switch

Luminescent side dot inlay
Features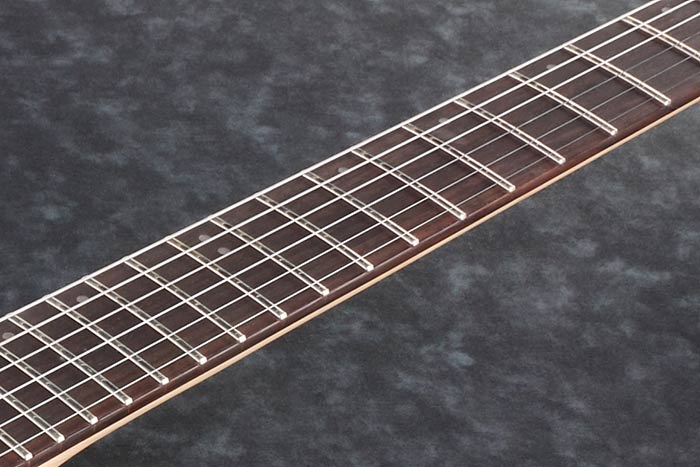 Rosewood fretboard
Rosewood provides a well-balanced solid tone with a focused mid range.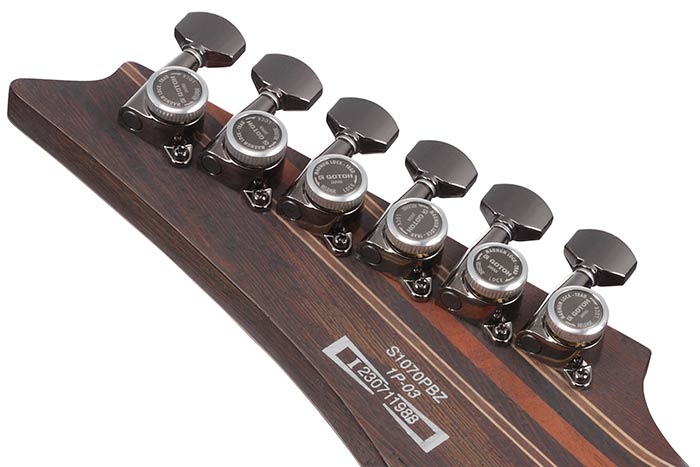 Gotoh® MG-T locking machine heads
The Gotoh® MG-T locking machine heads achieve incredible tuning stability, cutting down string-changing time.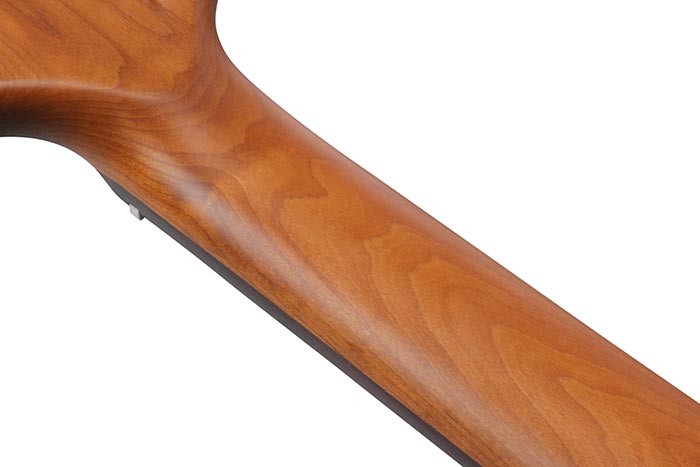 Oval C Roasted Maple neck
Heat-treatment increases the wood's stability, durability, water resistance and tolerance of temperature changes.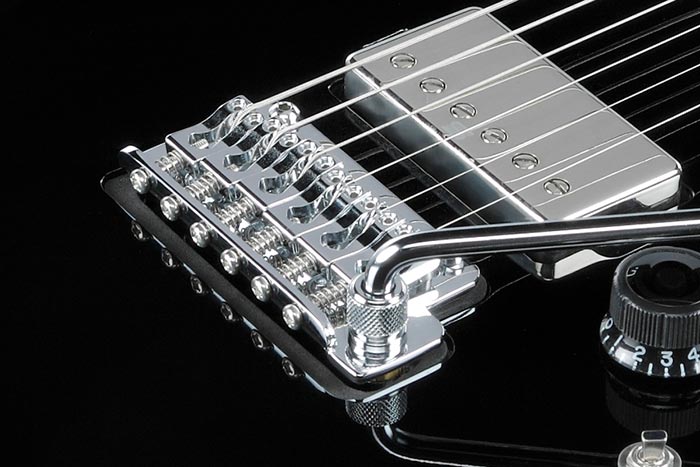 Gotoh® T1502 tremolo bridge
The T1502 tremolo bridge features steel saddles and a die-cast zinc tremolo block for a quick response and improved articulation. The 10.5mm string spacing allows for easy picking across strings and its snap-in construction makes it easy to load a tremolo arm.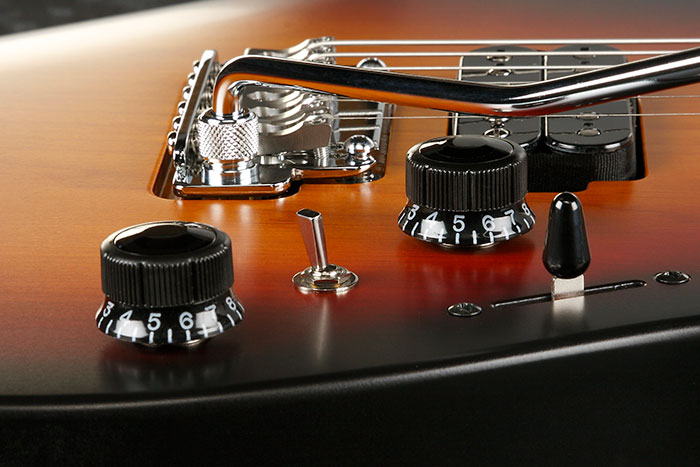 dyna-MIX10 switching system with Alter Switch
The dyna-MIX 10 offers ten sound variations and can easily switch from humbucker and single coil modes with the mini switch. The power Tap mode provides a realistic single coil sound despite its two humbucker pickup layout.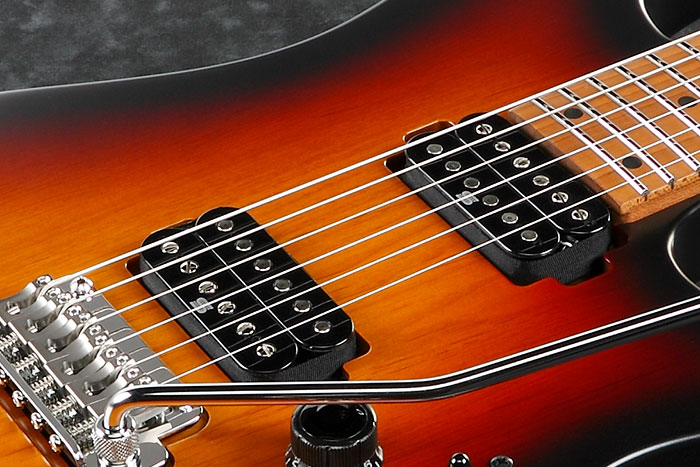 Seymour Duncan® Hyperion™ Pickups
Seymour Duncan® Hyperion™ Pickups feature a moderate output through Alnico-5 magnets to keep the clarity of the fundamental tone when using a distortion sound, and to deliver a clear pick attack. From treble to bass, the overall tonal balance is evenly adjusted., and works well with various effect pedals.
YOUR RECENTLY VIEWED PRODUCTS