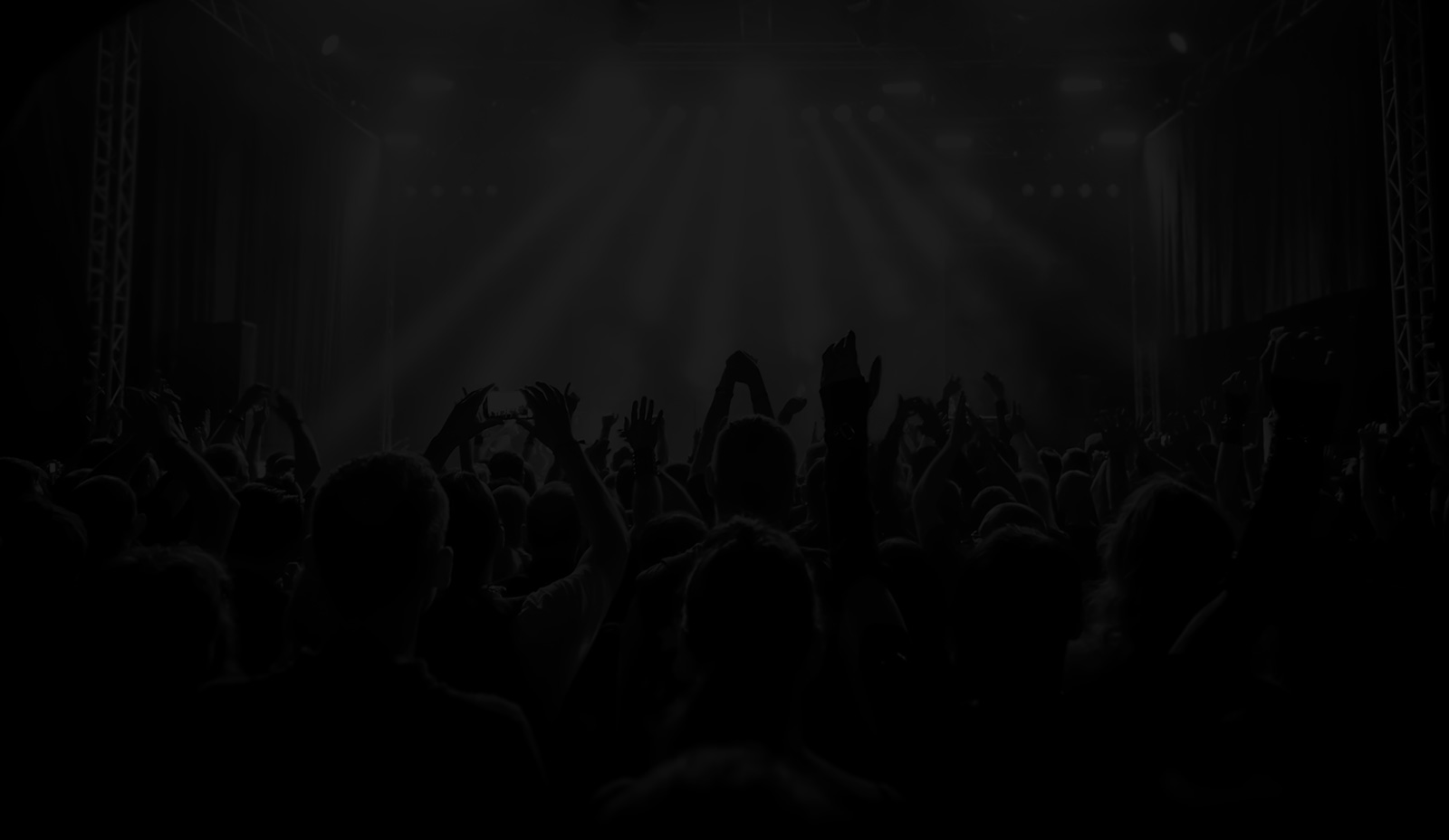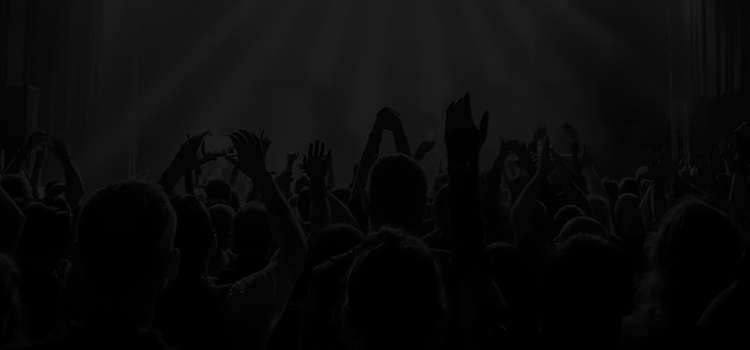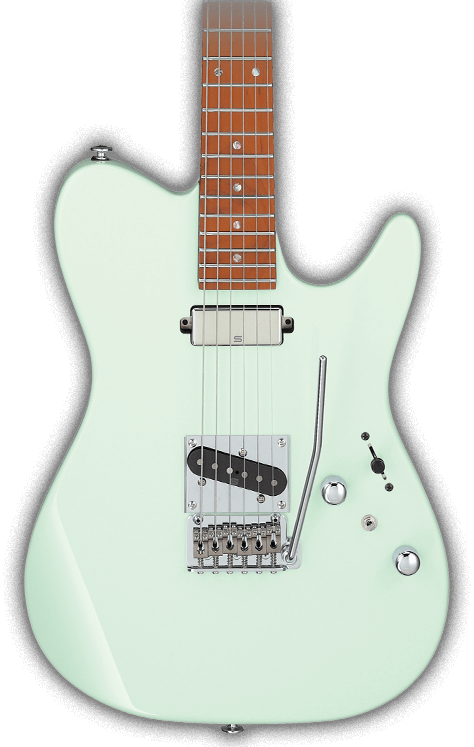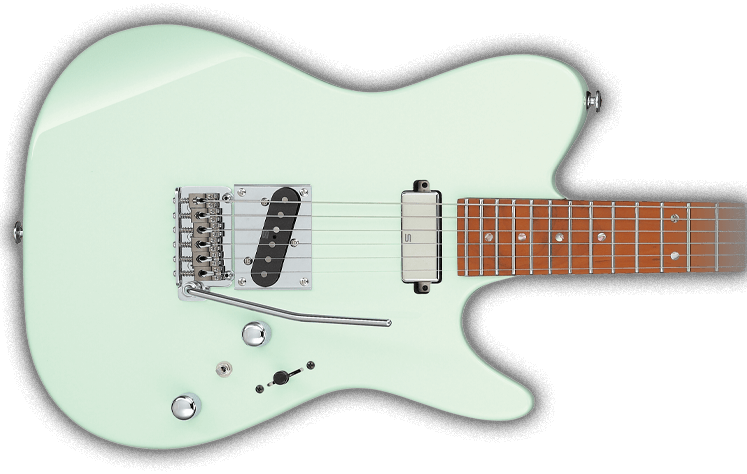 Building off of the highly successful AZ series, the AZS takes some of the most popular elements of the AZ and combines them with a modernized take on a classic single-cut design. Fans of the original AZ will immediately appreciate the neck, which maintains the same oval c shape and 12" radius, delivering smooth ergonomic comfort and quick, agile playability. Consistency of tone is another critical aspect of the AZS. Within the series are tremolo and hardtail designs, but unlike other tremolo versions in this body style, both AZS models utilize a metal mounting plate for the bridge pickup preserving the quintessential clear, fat, and twangy tones for which this type of guitar is known.
AZS Prestige
Precision Performance Playability

There are three principles behind the Ibanez Prestige line: Precision, Performance, and Playability. Prestige combines high-tech manufacturing techniques with old-world Japanese craftsmanship, in order to achieve true innovation in design and construction. The series incorporates ideas and suggestions from musicians from around the world as the cornerstones of the Prestige production process.
YOUR RECENTLY VIEWED PRODUCTS
FIND YOUR
PRODUCT