TGB

:

Transparent Gray Burst
KIKO
SPEC
SPECS

neck type

KIKO10P

5pc Maple/Walnut neck w/KTS™ TITANIUM rods

top/back/body

Flamed Maple top

Alder body

fretboard

Rosewood fretboard

KIKO special inlay on 12th fret inlay

fret

Jumbo frets

Premium fret edge treatment

bridge

Edge-Zero II bridge

neck pickup

DiMarzio® KIKO original (H) neck pickup

Passive/Ceramic

middle pickup

DiMarzio® KIKO original (S) middle pickup

Passive/Alnico

bridge pickup

DiMarzio® KIKO original (H) bridge pickup

Passive/Ceramic

factory tuning

1E,2B,3G,4D,5A,6E

strings

D'Addario® EXL110

string gauge

.010/.013/.017/.026/.036/.046

NECK DIMENSIONS

d : Thickness

22.3mm

at 12F

DESCRIPTION

Guitar Neck Diagram
a: Width of the neck at the nut
b: Width of the neck at the fret position specified by the neck dimension
c: Thickness of the neck at the first fret
d: Thickness of the neck at the fret position specified by the neck dimension
Radius: Radius of the fingerboard

SWITCHING SYSTEM

DESCRIPTION

Coil tap is activated by pulling up on the tone knob. When the coil tap is off and the pickup selector switch is in neck position, the neck pickup is selected. When the switch is in between neck and center position, the neck side of the neck pickup and the center pickup are selected. When the switch is in center position, the center pickup is selected. When the switch is in between center and bridge position, the center pickup and the neck side of the bridge pickup are selected. When the switch is in bridge position, the bridge pickup is selected. When coil tap is on and the pickup selector switch is in neck position, the neck side of the neck pickup is selected. When the switch is in between neck and center position, the neck side of the neck pickup and the center pickup are selected. When the switch is in center position, the center pickup is selected. When the switch is in between center and bridge pickup, the center pickup and bridge side of the bridge pickup are selected.

CONTROLS

DESCRIPTION

With the guitar held in the playing position, there is one knob and a five-way pickup selector switch along the lower edge of the guitar. Closest to the end of the body is the tone knob. The volume knob is located right above the five-way pickup selector switch. The volume knob also functions as a coil tap switch. Pull on the knob to engage the coil tap.

OTHER FEATURES

Special Wiring switch on volume control(Push/Pull)
Features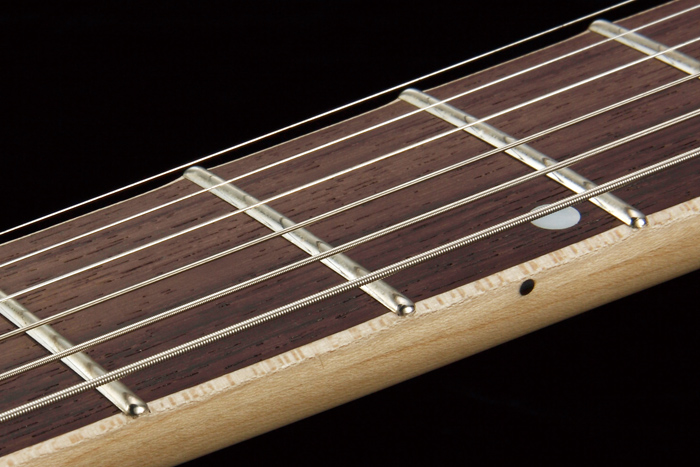 Premium Fret Edge Treatment
Premium Fret Edge Treatment offer super smooth,comfortable performance.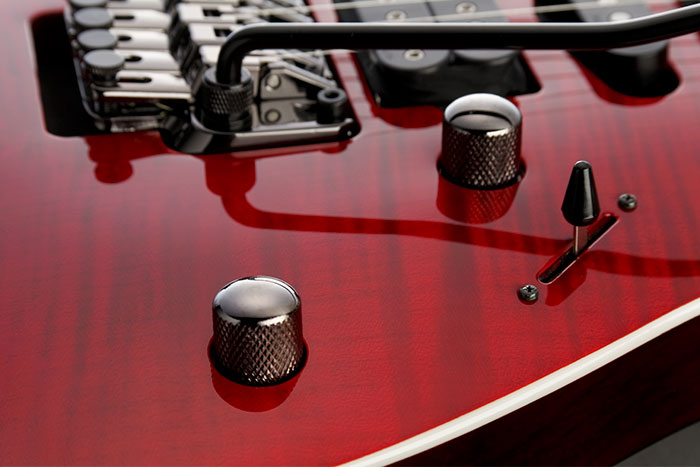 Recessed control knobs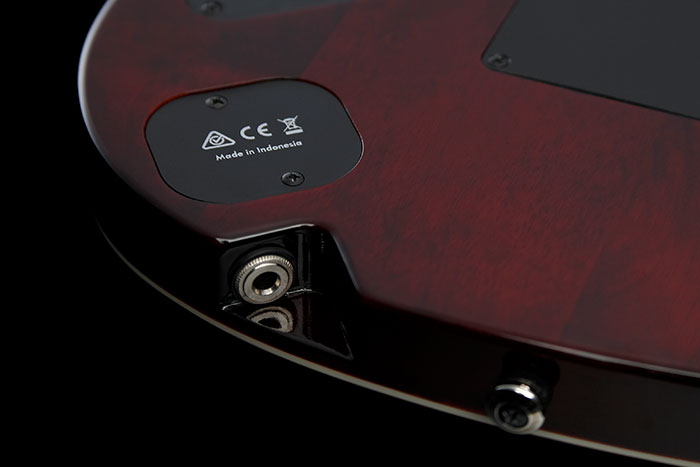 Tilt-in Jack
Tilt-positioned output jack on KIKO10P holds guitar cables securely.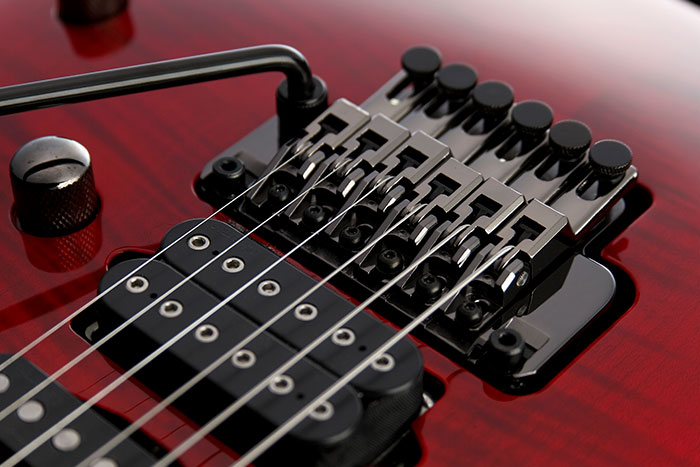 Edge-Zero II Tremolo
Lower profile designed tremolo for playing comfort, and stud lock function for stable tuning.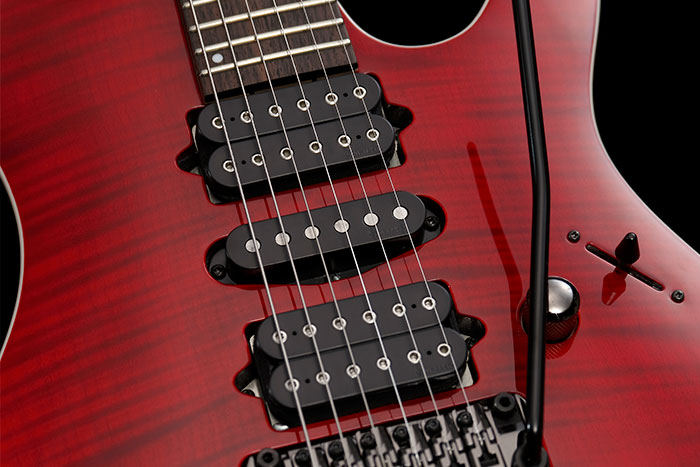 DiMarzio® KIKO original Pickups
Kiko plays a wide range of music, from metal to jazz fusion, and the pickups were designed to reflect this range of sound. The neck and bridge pickups both humbuckers have medium output and a balanced sound in terms of frequency response. The single-coil middle pickup is more powerful and warmer-sounding than a typical vintage single-coil, in order to balance well with the neck and bridge pickups.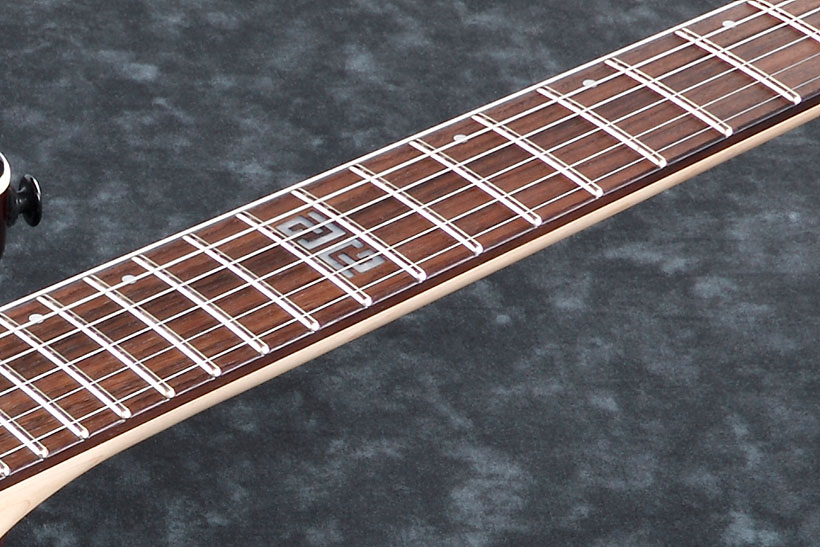 Rosewood fretboard
Rosewood provides a well-balanced solid tone with a focused mid range.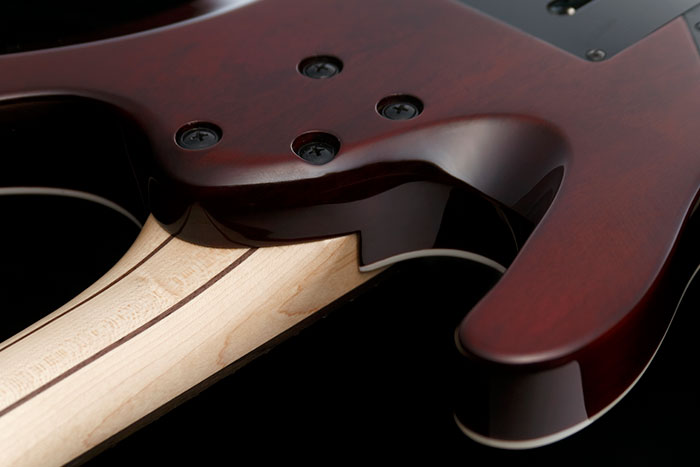 Deeper Cut Horn
KIKO's unique scoop cutaway at the back of the body allows even easier access to high frets from any angles.
YOUR RECENTLY VIEWED PRODUCTS