JS
SPEC
SPECS

neck type

JS

3pc Maple/Bubinga neck

top/back/body

Basswood body

fretboard

Rosewood fretboard

Mother of Pearl dot inlay

fret

Medium frets

Prestige fret edge treatment

neck pickup

SUSTAINIAC® Driver neck pickup

bridge pickup

DiMarzio® Satchur8™ (H) bridge pickup

Passive/Alnico

factory tuning

1E,2B,3G,4D,5A,6E

strings

D'Addario® EXL120

string gauge

.009/.011/.016/.024/.032/.042

NECK DIMENSIONS

d : Thickness

22.3mm

at 12F

DESCRIPTION

Guitar Neck Diagram
a: Width of the neck at the nut
b: Width of the neck at the fret position specified by the neck dimension
c: Thickness of the neck at the first fret
d: Thickness of the neck at the fret position specified by the neck dimension
Radius: Radius of the fingerboard

SWITCHING SYSTEM

DESCRIPTION

When the tone knob is pulled up, the Susutainiac is on. When the tone knob is down, the Susutainiac is off. When the Sustainiac is off and the pickup selector switch is in neck position, the neck pickup is selected. When the switch is in center position, both the neck pickup and the bridge pickups are selected. When the switch is in bridge position, the bridge pickup is selected. When the Sustainiac is activated, whichever position the switch is in, the neck and bridge pickups are selected and the Sustainiac is affecting the sound of the neck pickup.

CONTROLS

DESCRIPTION

With the guitar held in the playing position, there are two switches along the lower edge of the body. The switch closest to the knee cutout is the three-way pickup selector switch, and the switch closest to the end of the body is the three way sustainicac switch. When the sustainiac switch is in neck position, the sustainiac is in normal mode, when the switch is in center position, the susutainiac is in mix mode, and when the switch is in bridge position, the sustainiac is in harmonic mode. There are two knobs towards the center of the guitar. The knob closest to the end of the body is the tone knob, and the knob closer to the neck is the volume knob. The tone knob also functions as a sustainiac on/off switch, while the volume knob also works as a high pass filter switch. They are both engaged by pulling up on the knob.

OTHER FEATURES

Hi-pass filter on volume control (push/pull)

Sustainiac switch on tone control (push/pull)

3-way mini switch for Sustainiac

Ultralite Tremolo Arm™ included
Features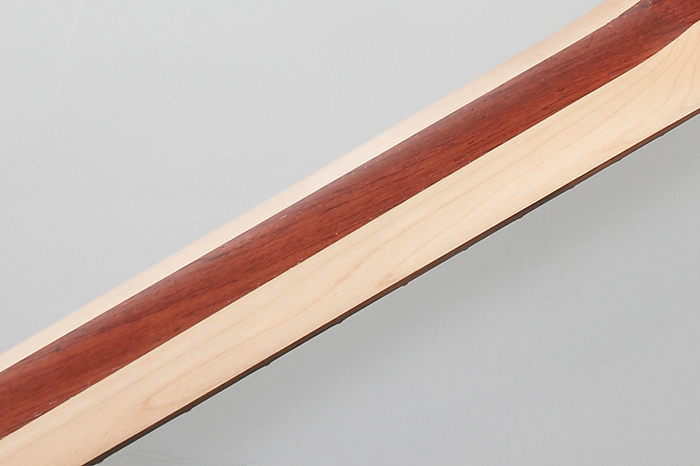 JS 3pc Maple/Bubinga neck
JS features Maple/Bubinga neck. The Bubinga stripe provides stability and longer sustain.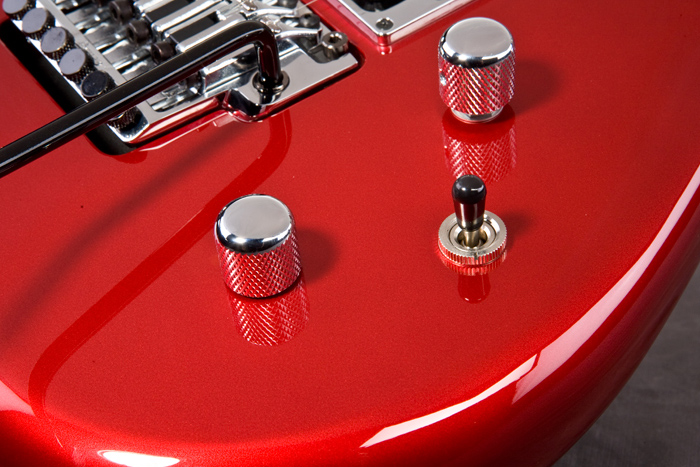 High-pass Filter
A high pass filter on volume pots maintains highs at low volumes.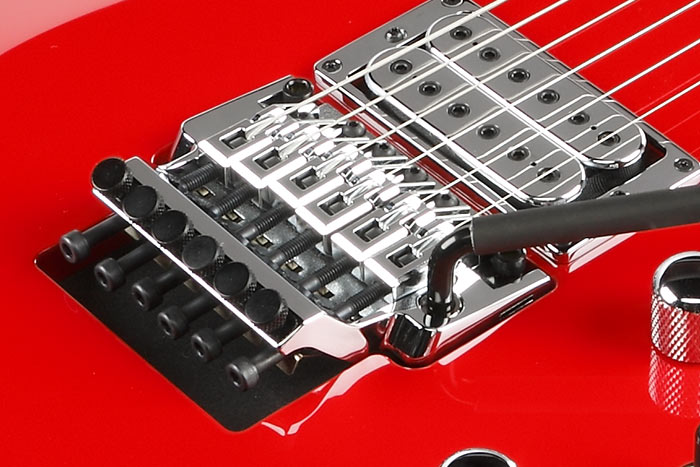 JS/Edge Tremolo
The legendary, original Edge tremolo bridge is back, always Joe's favorite in feel and tone.
DiMarzio® Satchur8™ pickup
Newly developed DiMarzio® Satchur8™ pickup fully supports Joe's versatile playing style and massive sound.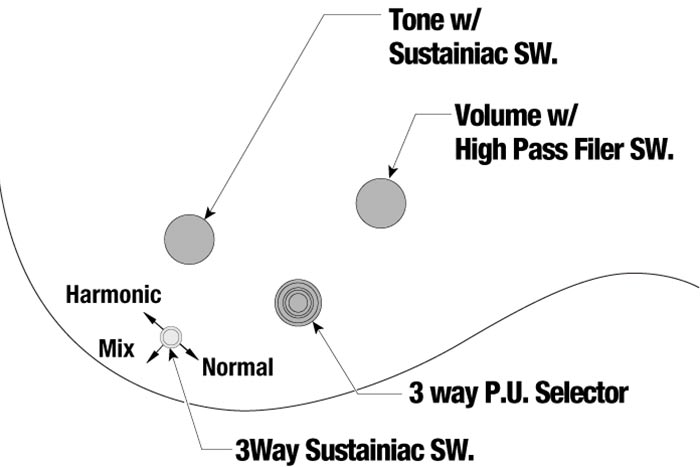 3 way Sustainiac mode selector
Normal: Sustains the fundamental
Mix: Sustains the fundamental and overtone
Harmonic: Sustains overtone
YOUR RECENTLY VIEWED PRODUCTS