FTM
SPEC
SPECS

neck type

FTM

7pc Maple/Walnut w/KTS™ TITANIUM rods

Neck-through

top/back/body

Ash wing body

fretboard

Rosewood fretboard

bridge

FX Edge III-8 bridge

neck pickup

Lundgren Model M8P (H) neck pickup

Passive/Ceramic

bridge pickup

Lundgren Model M8P (H) bridge pickup

Passive/Ceramic

factory tuning

1D#,2A#,3F#,4C#,5G#,6D#,7A#,8F

string gauge

.009/.011/.016/.026/.036/.046/.054/.074

NECK DIMENSIONS

d : Thickness

21.5mm

at 12F

DESCRIPTION

Guitar Neck Diagram
a: Width of the neck at the nut
b: Width of the neck at the fret position specified by the neck dimension
c: Thickness of the neck at the first fret
d: Thickness of the neck at the fret position specified by the neck dimension
Radius: Radius of the fingerboard

SWITCHING SYSTEM

DESCRIPTION

When the pickup selector switch is in the neck position, the neck pickup is active. When the switch is in the center position, both the neck and bridge pickups are selected. When the switch is in the bridge position, the bridge pickup is selected.

CONTROLS

DESCRIPTION

With the guitar held in the playing position, there are two knobs along the lower edge of the body. The knob closest to the end of the body is the tone knob, and the knob closer to the neck is the bridge volume knob. The knob near the center of the guitar is the neck volume knob. The pickup selector switch is located above the neck pickup.

OTHER FEATURES

Luminescent side dot inlay
Features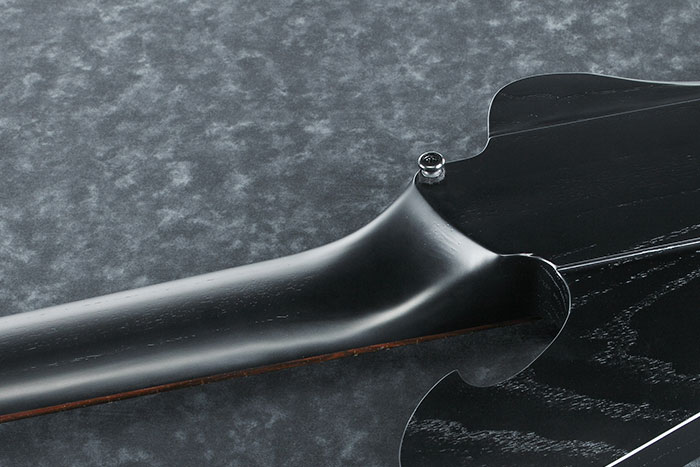 Neck-through Construction
Neck-through construction provides massive sustain and playing comfort.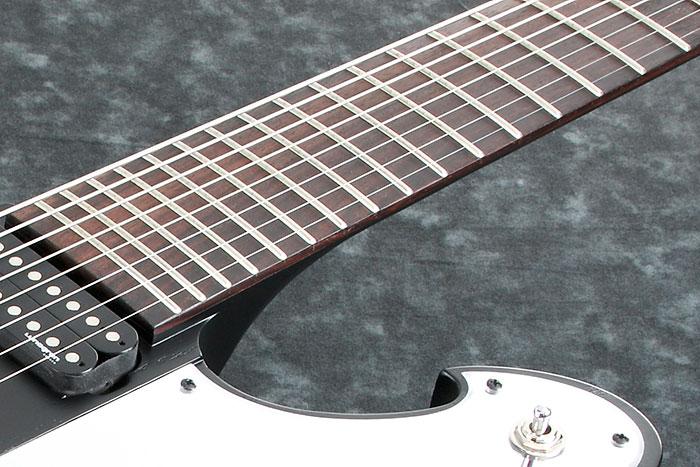 Rosewood Fretboard
Rosewood provides a well-balanced solid tone with a focused mid range.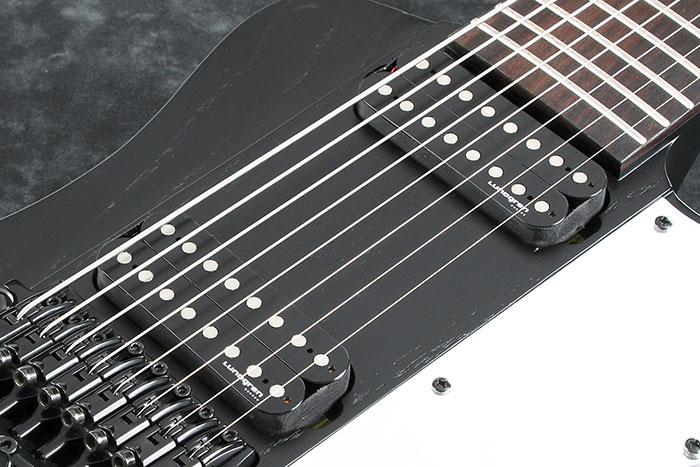 Lundgren Model M8P pickups
The Lundgren Model M8P pickups offer a powerful, brilliant, and "Djenty" sound that is sustained even when played with low tuning.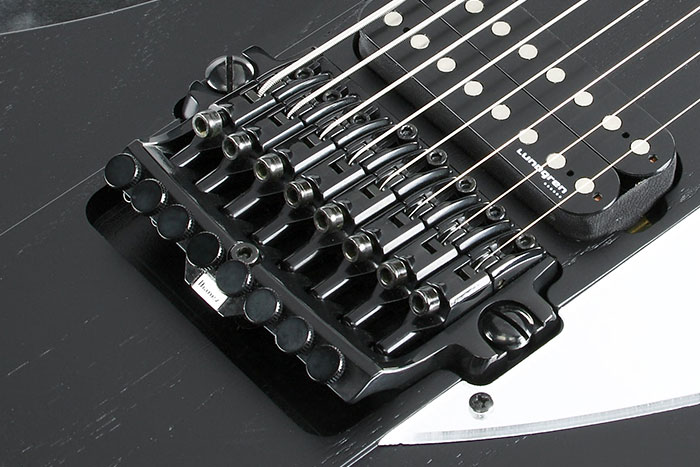 FX Edge III-8 Bridge
Ibanez FX EDGE lll-8 double-locking fixed bridge was made specifically to handle and augment the awesome extended range of the 8-string models.
YOUR RECENTLY VIEWED PRODUCTS