Ibanez Fingerstyle Collection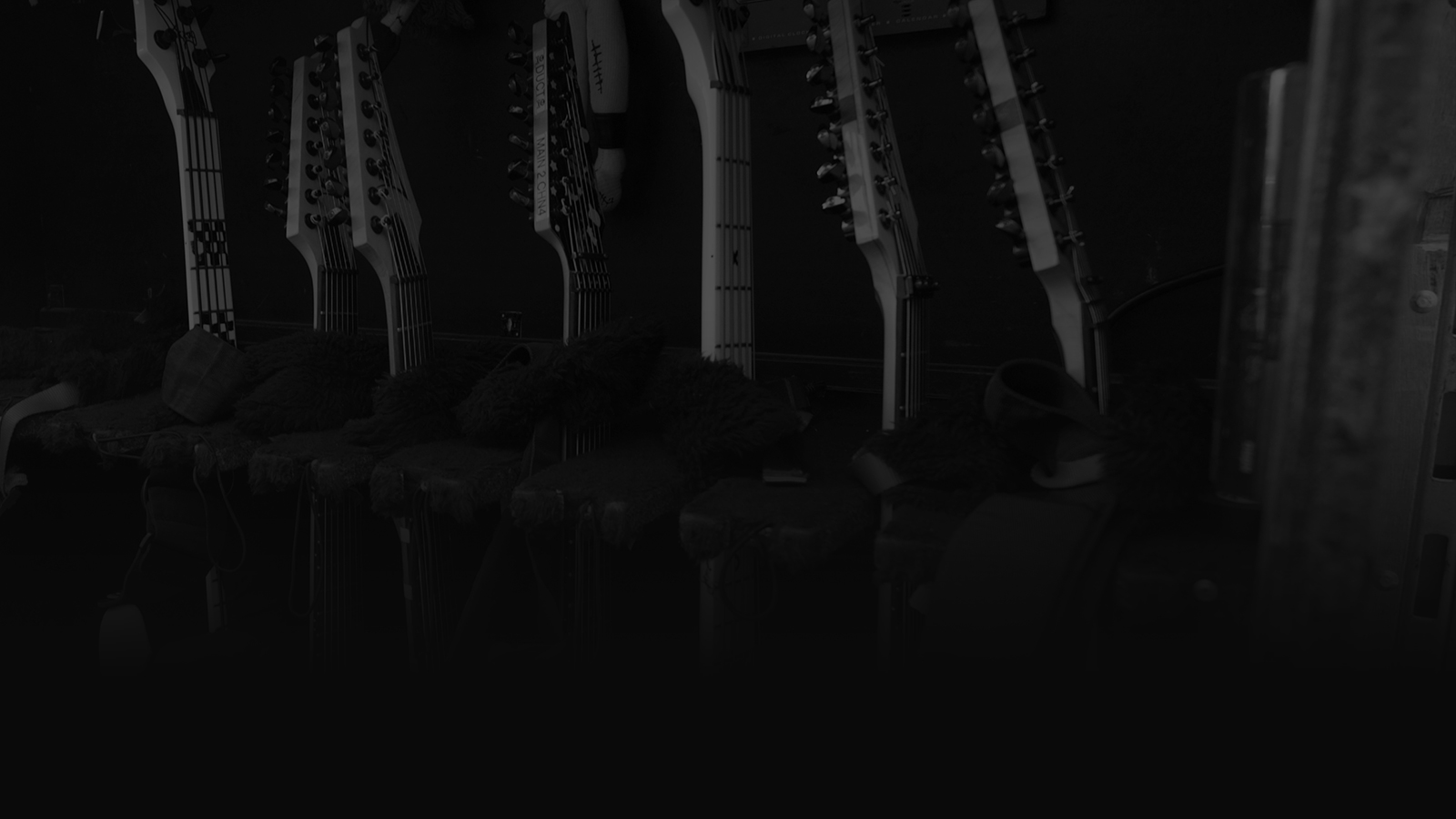 The Ibanez Fingerstyle Collection is perfect for players who are serious about taking their performance to the next level. Every single detail is designed to cover a wide range of playing styles; Whether you're a traditional fingerpicker, or at the forefront of modern percussive playing. The Ibanez Fingerstyle collection, with its tonal integrity and superior playing feel, will unleash your creativity.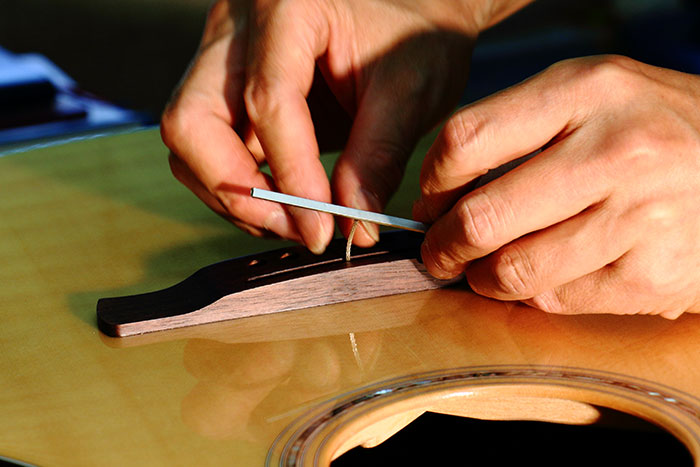 T-bar undersaddle pickup
The Ibanez undersaddle pickup reduces noise and provides wide range of natural piezo-style sound. It also captures palm hits and delivers a bass drum-like response.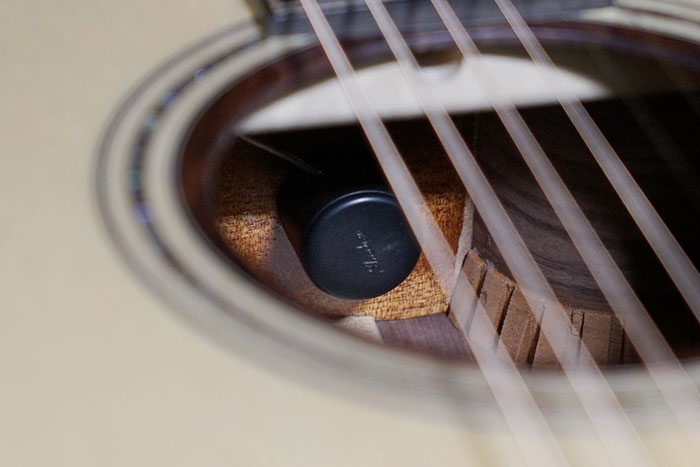 Block contact pickup
Since it's placed on the neck block, the Block contact pickup is resistant to feedback and evenly captures percussive sound from the body to the neck. It also adds air and brightness to the piezo-style sound by capturing acoustic tones from within the body.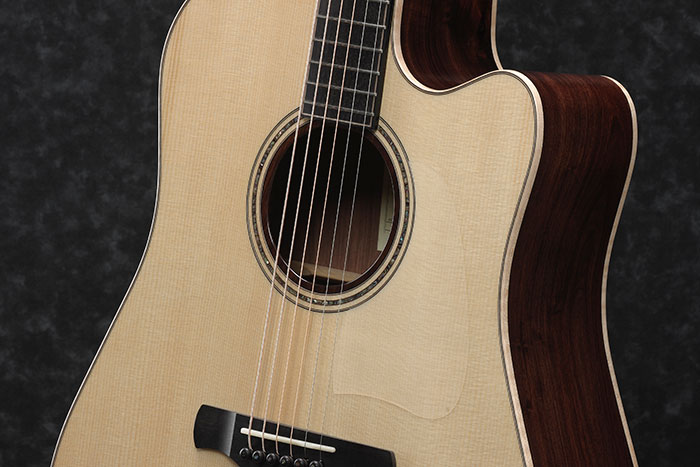 Shallower Dreadnought body
The body depth of the Dreadnought model is 8mm shallower-than-standard which generates a crisp yet full-bodied sound for percussive or strumming playing styles.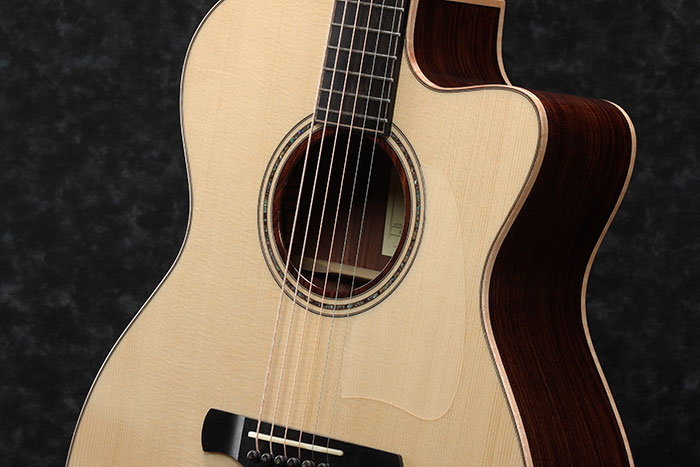 Deeper Grand Concert body
The body depth on the Grand Concert model is 10mm deeper-than-standard which affords rich lows and a vibrant strumming sound, despite its compact size.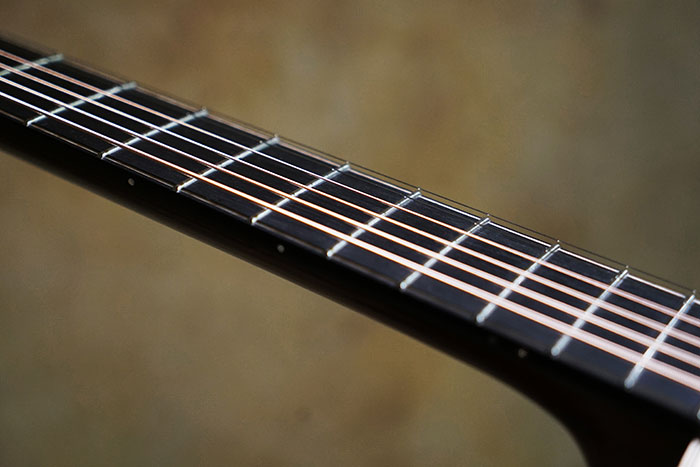 Ebony fretboard and bridge
The Ebony fretboard and bridge offer tonal definition and a smooth playing action.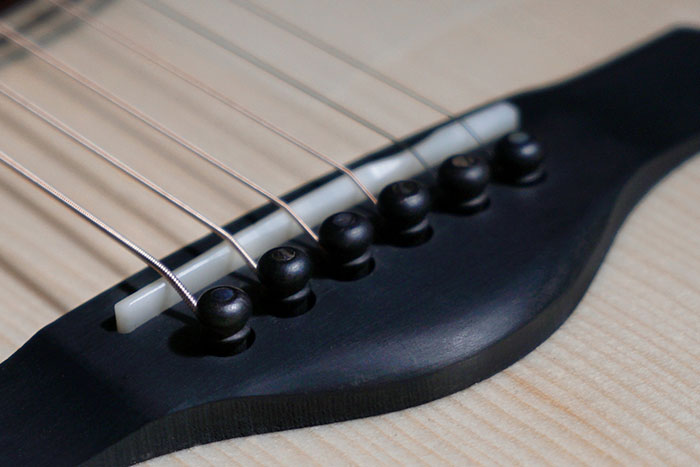 Unbleached Oil-impregnated nut and saddle
The unbleached oil-impregnated nut and saddle deliver strong consistent string vibration and better tuning stability due to decreased friction resistance.