Upright Bass
SPEC
SPECS

neck type

UB4

5pc Maple/Walnut

neck-through

top/back/body

fretboard

Jatoba fretboard

White dot inlay

fret

bridge

Custom AeroSilk MR5 bridge

string space

factory tuning

strings

string gauge

hardware color

NECK DIMENSIONS

Scale :

a : Width

b : Width

c : Thickness

d : Thickness

Radius :

DESCRIPTION

Guitar Neck Diagram
a: Width of the neck at the nut
b: Width of the neck at the fret position specified by the neck dimension
c: Thickness of the neck at the first fret
d: Thickness of the neck at the fret position specified by the neck dimension
Radius: Radius of the fingerboard

CONTROLS

DESCRIPTION

With the bass held in the playing position, there are two knobs on the right side of the instrument. The one closest to the bottom tone knob, and the one above it is the volume knob. You can adjust piezo gain for each strings with the trim pots located on the back panel. Turn the trim pot clockwise with a Philips head screwdriver to boost the gain. Turn the trim pot counter clockwise to cut the gain. The trim pots are lined up in order of the strings.

OTHER FEATURES

AeroSilk Piezo pickup custom for Upright

AeroSilk Piezo system w/Active tone control

TAMA® Roadpro stand custom for Upright included
Features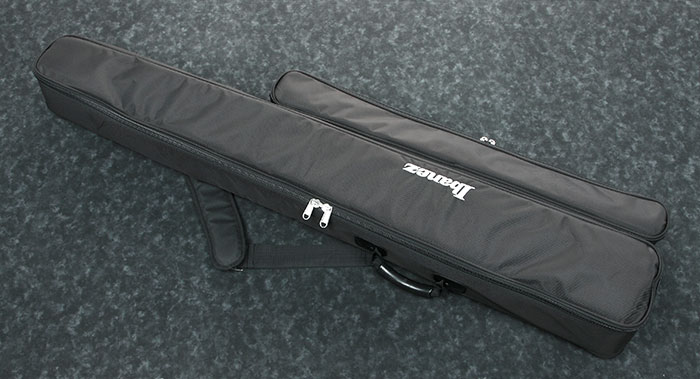 Padded Gigbag
A padded gig bag can carry everything in it, including the bass itself, bow and stand.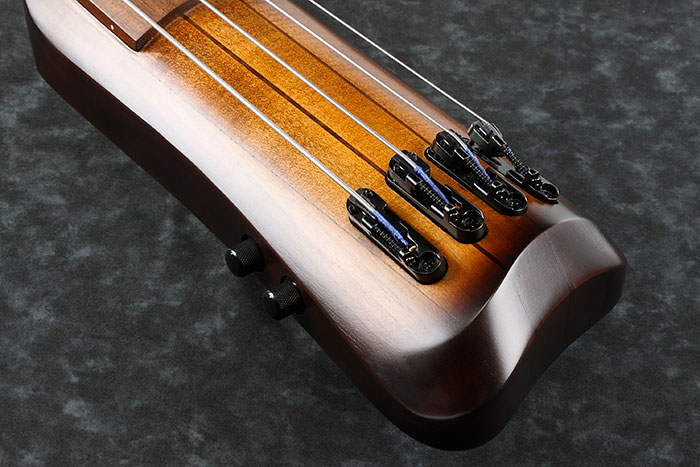 AeroSilk Piezo pickup custom for Upright
Whether bowing or finger picking, this specially modified piezo system detects the vibrations of the strings that vibrates in different shapes, and then outputs the signals at equalized level.
Jatoba Fretboard
Jatoba has a reddish brown color which produces a rich mid range with a crisp high end.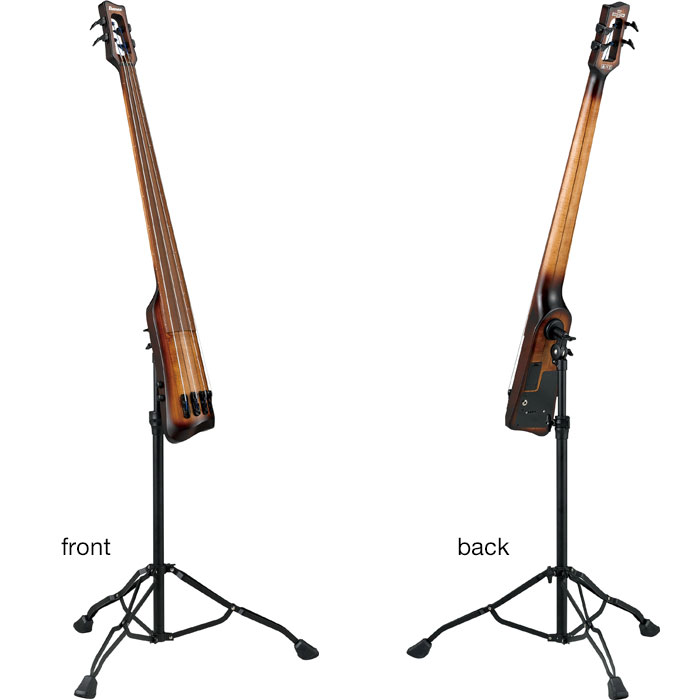 TAMA® Roadpro stand custom for Upright included
YOUR RECENTLY VIEWED PRODUCTS