RG
SPEC
SPECS

neck type

Wizard II-7

3pc Maple neck

top/back/body

fretboard

Jatoba fretboard

White dot inlay

fret

number of frets

bridge

string space

neck pickup

Quantum 7 (H) neck pickup

Passive/Ceramic

bridge pickup

Quantum 7 (H) bridge pickup

Passive/Ceramic

factory tuning

strings

string gauge

.009/.011/.016/.024/.032/.042/.054

nut

hardware color

NECK DIMENSIONS

Scale :

a : Width

b : Width

c : Thickness

d : Thickness

Radius :

DESCRIPTION

Guitar Neck Diagram
a: Width of the neck at the nut
b: Width of the neck at the fret position specified by the neck dimension
c: Thickness of the neck at the first fret
d: Thickness of the neck at the fret position specified by the neck dimension
Radius: Radius of the fingerboard

SWITCHING SYSTEM

DESCRIPTION

When the pickup selector switch is in neck position, the neck pickup is selected. When the switch is between neck and center position, the neck humbucker is selected and is in parallel. When the switch is in center position, both neck and bridge pickups are selected. When the switch is in between center and bridge position, bridge side of the neck pickup and neck side of the bridge pickup are selected. When the switch is in bridge position, the bridge pickup is selected.

CONTROLS

DESCRIPTION

With the guitar held in the playing position, there is one knob and one switch along the lower edge of the body. Closest to the neck is the five-way pickup selector switch. Closer to the input jack is the tone knob. The volume knob is located right above the five-way pickup selector switch.

OTHER FEATURES
Features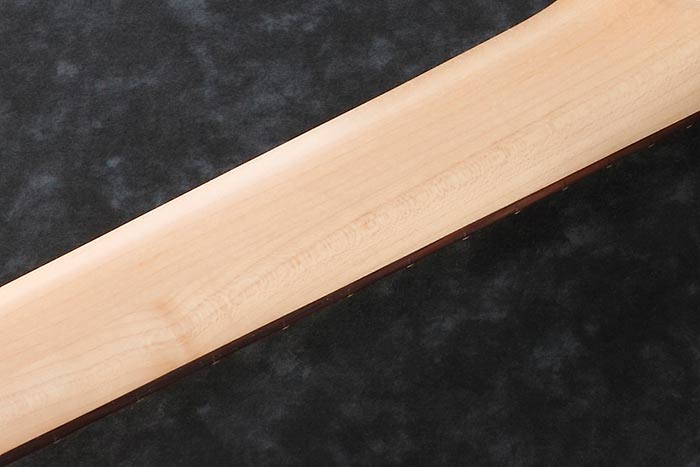 Wizard II 3pc Maple neck
Ibanez's thin, flat and fast Wizard neck is strong and sturdy and offers unlimited playability for demanding players.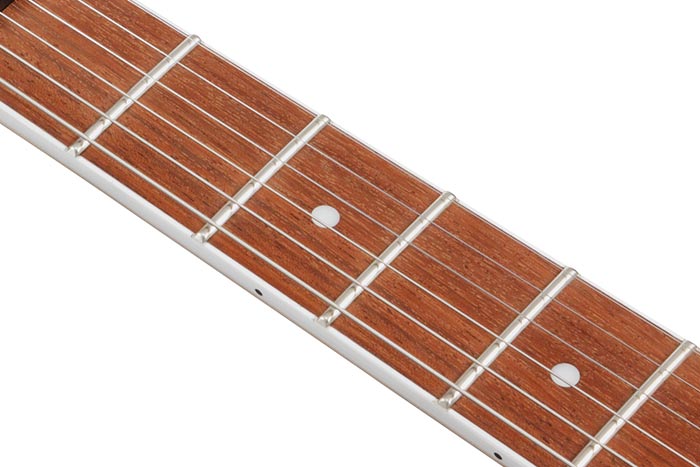 Jatoba Fretboard
Jatoba has a reddish brown color which produces a rich mid range with a crisp high end.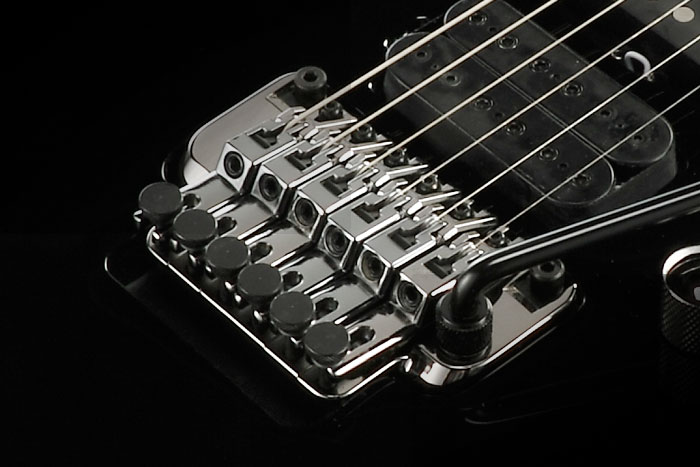 Edge-Zero II tremolo bridge
The Edge Zero II bridge design features a lower profile tremolo for playing comfort and stud lock function for stable tuning.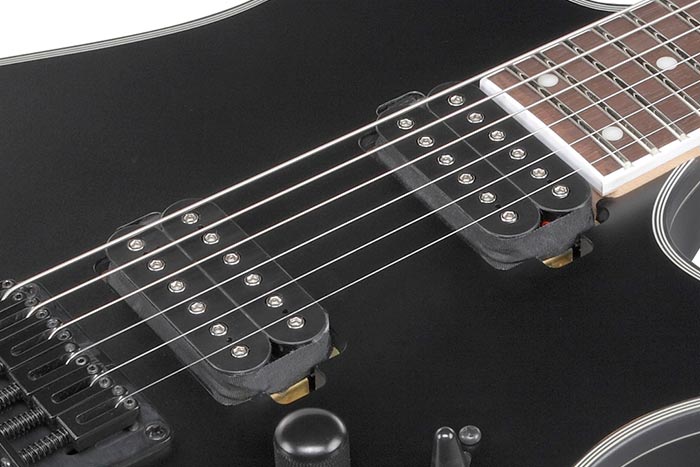 Quantum pickups
The Quantum pickups provide accelerated bass response for exceptionally fast tracking of high-speed staccato riffing with crushing mid range and precise high-end articulation.
YOUR RECENTLY VIEWED PRODUCTS