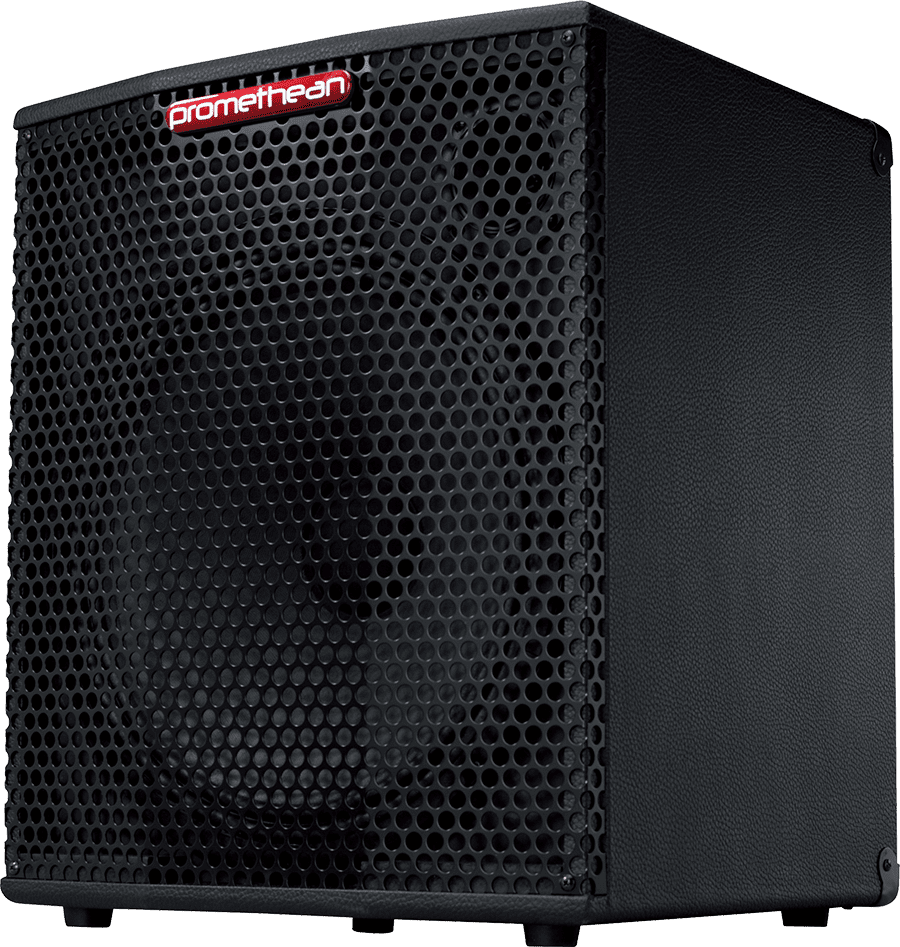 The Promethean P3115 bass combo features a closed-back design housing a 15" driver and a piezo tweeter. The amplifier offers up to 300w of power, a 3-band EQ, and a built-in limiter. Other features include an aux in, headphone out, and a balanced XLR line out.
SHARE:
PROMETHEAN
SPEC
SPECS

speaker

15" Speaker, Piezo tweeter

controls

Gain, High, Mid, Low, Phat, Master, Limiter on / off switch

i/o's

Input, AUX input, Headphones Out, Line out

size (mm)

450 mm(W) x 365 mm(D) x 550 mm(H)

OTHER FEATURES

CONTROL PANEL

DESCRIPTION

When facing the control panel, the input jack to the far left. Next to the input jack is a pre-clip LED indicator. There are six knobs to the right of the pre-clip LED indicator. From left to right they are; Gain, Highs, Mids, Lows, Phat and Master Volume. Next to these knobs are a power clip LED indicator and a limiter switch; these are stacked vertically. On the far right of the control panel are the auxiliary input jack and a head phone jack: these are also stacked vertically.
Features
Tweeter On/Off Switch
The P3110/P3115 feature an on/off switch for the tweeter. This allows for even more tonal change.
By turning the tweeter off, you can eliminate unnecessary high frequency overtones.
Line Out
The XLR output sends a balanced signal to the mixing console and/or main PA system in any live or studio situation. GND Lift can cut ground loops with other connected equipment.
AUX/Headphones
The included aux input allows you to play along with a connected MP3 or CD player. The headphone out is great for bedroom jam sessions or sound checks at rehearsal.
Limiter On/Off Switch
The P300H/P3110/P3115 feature an internal limiter.
Phat Control
The Phat control provides enhanced bottom and high end tone.
3 Band Tone Control
Promethean amps feature a simple 3-band tone control to adjust the tonal character.
YOUR RECENTLY VIEWED PRODUCTS