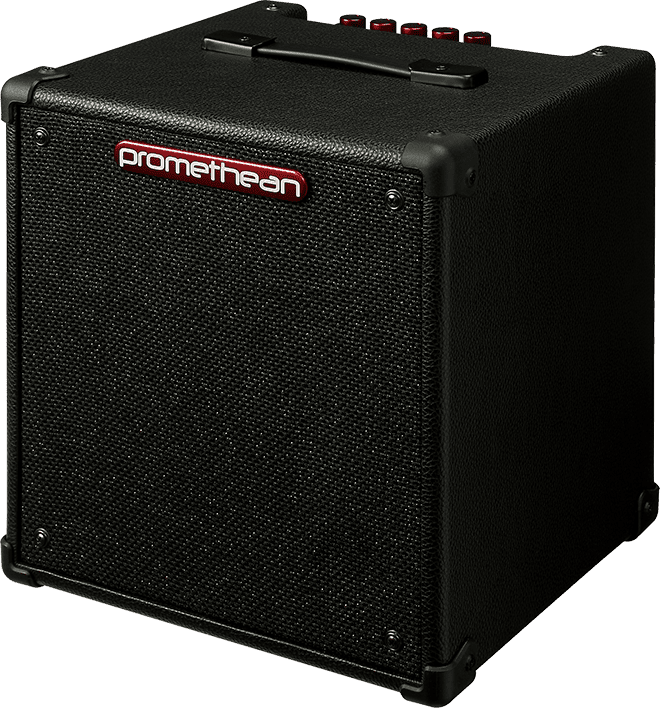 The Ibanez Promethean P20 is a compact, ultra-portable practice bass amp. It features a closed-backed cabinet housing an 8" driver with a 4-band EQ and -10dB pad switch for use with active electronics. Additional features include an auxiliary input and a headphone out, making it an ideal, all-around practice amp.
SHARE:
PROMETHEAN
SPEC
SPECS

controls

High, High-Mid, Low-Mid, Low, Master, -10dB Input Pad

i/o's

Input, AUX Input, Headphones Out

size (mm)

330mm(W) x 350mm(H) x 310mm(D)

OTHER FEATURES

CONTROL PANEL

DESCRIPTION

When facing the control panel, the input jack is on the far left. Next to the input jack is a -10dB attenuator switch. There are six knobs the right of the pre-clip LED indicator. From left to right these are; Lows, Low Mids, High Mids, Highs, and Master Volume. Next to these knobs are the auxiliary input jack and headphone jack. Next to these jacks is power on indicator LED. To the far right of the control panel is the power switch.
Features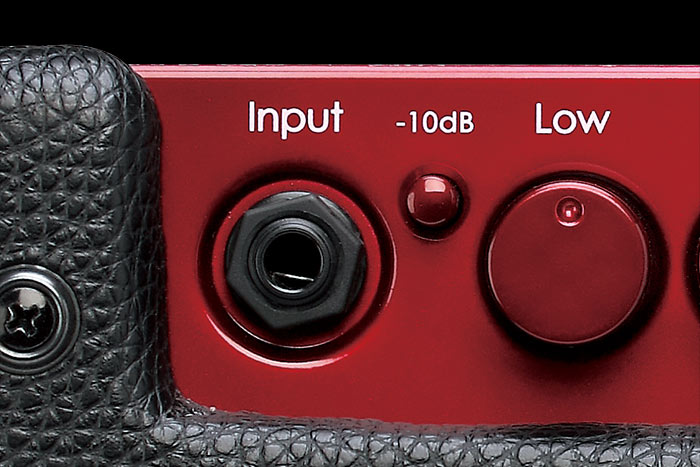 -10dB Input Pad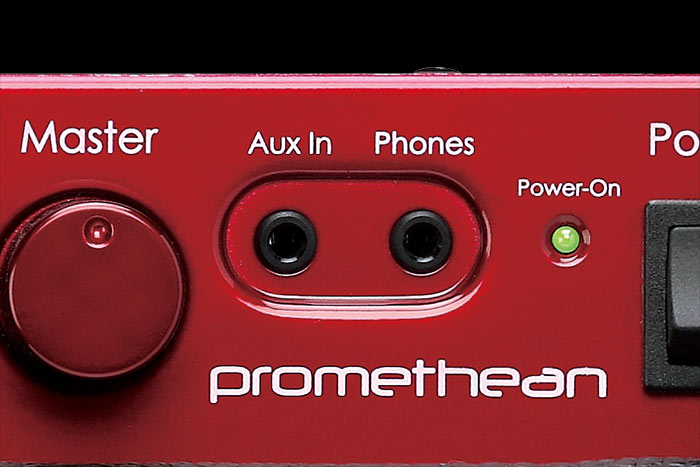 AUX/Headphones
The included aux input allows you to play along with a connected MP3 or CD player. The headphone out is great for bedroom jam sessions or sound checks at rehearsal.
4 band tone control
P20 amp features a simple 4-band tone control to adjust the tonal character.
YOUR RECENTLY VIEWED PRODUCTS