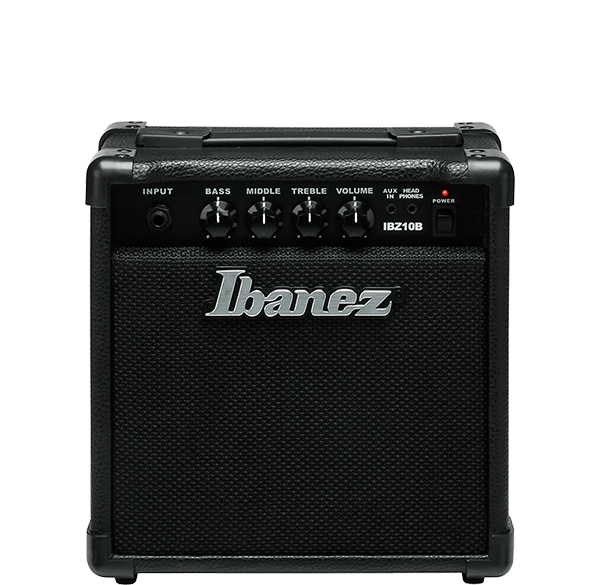 The IBZ10B features a closed-back cabinet and 6.5" Power Jam speaker for a solid, authentic bass tone. The 3-band EQ offers access to a variety of sounds, and the amp also comes with an auxiliary input, making it an ideal practice amp.
SHARE:
IBZ
SPEC
SPECS

controls

Bass, Middle, Treble, Volume

i/o's

Bass Input, Aux Input, Headphones Out

size (mm)

274mm(W) x 205mm(D) x 313mm(H)

size (inch)

10.8"(W) x 7.9"(D) x 12.3"(H)

OTHER FEATURES

CONTROL PANEL

DESCRIPTION

When facing the control panel, the input jack is on the far left. There are four knobs to the right of the input jack. From left to right these are; bass, middle, treble and volume. There is an auxiliary input and headphone jacks next to these knobs. To the far right of the control panel is the power switch with a power on LED indicator above the switch.
Features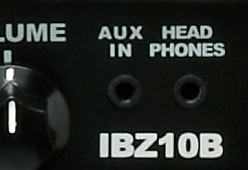 AUX Input
All IBZ amps feature an AUX input which can be used to connect a CD or digital audio player making jamming along to backing tracks.
3 Band EQ Control
IBZ10B features 3 band EQ controls for Bass, Middle and Treble.
YOUR RECENTLY VIEWED PRODUCTS