 AEG
SPEC
SPECS

body shape

top

back & sides

Sapele back

&

Sapele sides

neck

fretboard

bridge

inlay

soundhole rosette

tuning machine

number of frets

strings

string gauge

.0280/.0322/.0403/.029/.035/.043

string space

factory tuning

pickup

Ibanez T-bar II Undersaddle

preamp

Ibanez AEQ-TTS preamp w/Onboard tuner

output jack

NECK DIMENSIONS

Scale :

a : Width

b : Width

c : Thickness

d : Thickness

Radius :

DESCRIPTION

Guitar Neck Diagram
a: Width of the neck at the nut
b: Width of the neck at the fret position specified by the neck dimension
c: Thickness of the neck at the first fret
d: Thickness of the neck at the fret position specified by the neck dimension
Radius: Radius of the fingerboard

BODY DIMENSIONS

a : Length

b : Width

c : Max Depth

DESCRIPTION

Guitar Body Diagram
A: Length of the body
B: Maximum width of the body
C: Maximum depth of the body

PREAMP

DESCRIPTION

The neck side of the preamp is the top of the control panel. There is an LCD screen readout for tune at the top center of the control unit. The volume knob is on the far left, and the shape knob is on the far right. In between both knobs is a tuner on/off switch.

OTHER FEATURES
Features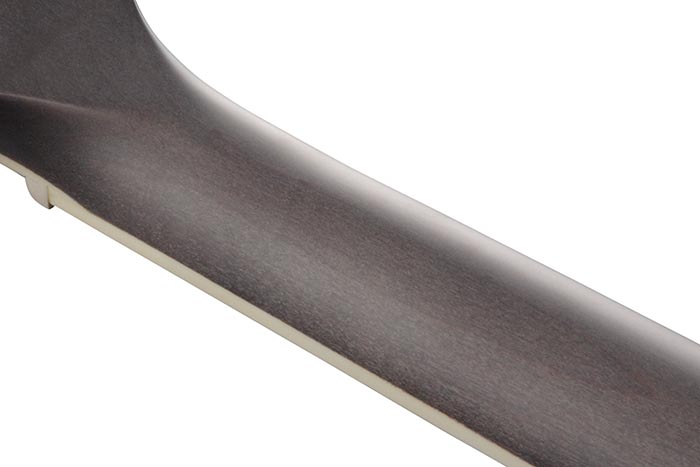 Comfort Grip Maple neck
The Comfort Grip Maple Neck contour provides superior playability.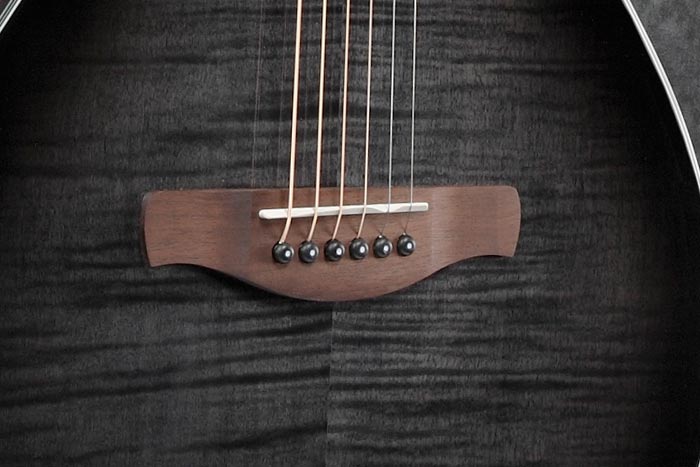 Walnut bridge
The Walnut bridge transfers string vibration directly to the body, delivering a natural and warm tone.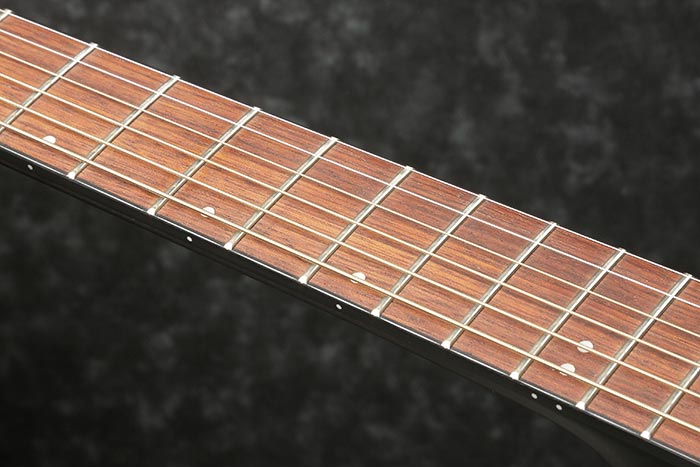 Walnut fretboard
A Walnut fretboard features a well-balanced tonal character from low to high end.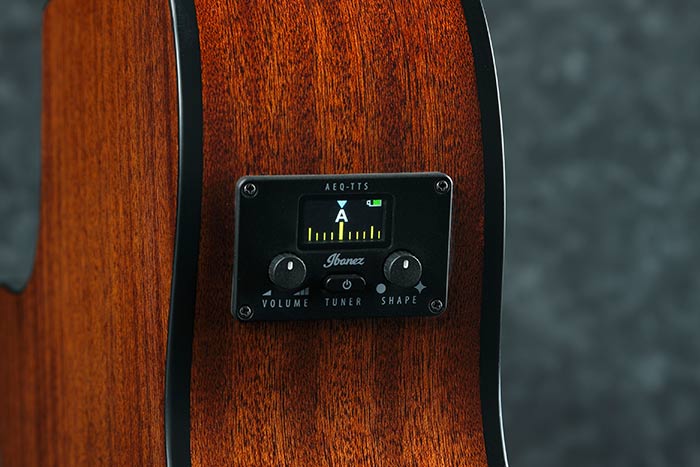 Ibanez AEQ-TTS preamp w/Onboard Tuner
The small and simple preamp has only two control knobs, volume and shape. This at-a-glance tone control offers natural acoustic sound in the center position. It allows players to adjust the tone easily and enables them to go from low, fat and powerful tones to a bright and crisp sound while adjusting only one knob. A new easy-to-read onboard tuner with LCD(liquid crystal display) is located on the preamp.
YOUR RECENTLY VIEWED PRODUCTS