 SHARE:
SDB
SPEC
SPECS

neck type

SDB

5pc Maple/Walnut neck

top/back/body

Nyatoh body

fretboard

Bound Rosewood fretboard

Acrylic iron cross inlay

neck pickup

PFR-N4(Black Pole Piece) neck pickup

Passive

bridge pickup

PFR-B4(Black Pole Piece) bridge pickup

Passive

equaliser

Ibanez Custom Electronics 2-band EQ

factory tuning

1D#,2A#,3F,4C

string gauge

.060/.080/.100/.120

hardware color

Cosmo black

NECK DIMENSIONS

c : Thickness

22.5mm

at 1F

d : Thickness

22.5mm

at 12F

DESCRIPTION

Guitar Neck Diagram
a: Width of the neck at the nut
b: Width of the neck at the first fret
c: Thickness of the neck at the first fret
d: Thickness of the neck at the twelfth fret
Radius: Radius of the fingerboard

CONTROLS

DESCRIPTION

With the bass held in the playing position, the volume and bass boost/cut knobs are situated along the lower edge of the body. The knob closest to the input jack is the bass bosst/cut knob, and the knob closest to the neck is the volume knob. Above the volume and bass knobs are the treble boost/cut and pickup balancer knobs. The treble knob is closest to the input jack and the balancer knob is closest to the neck.

OTHER FEATURES
Features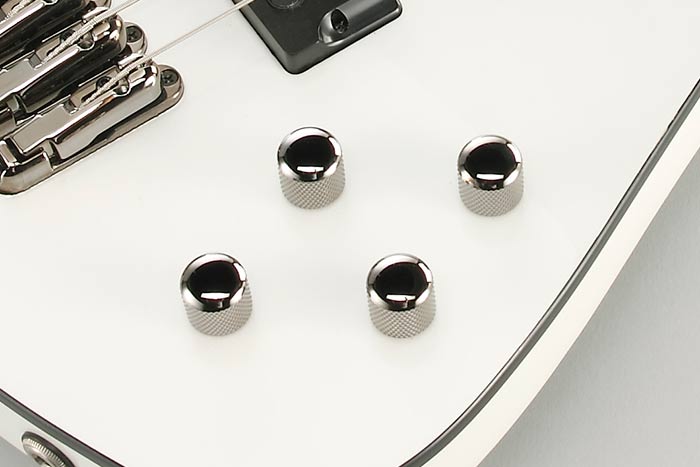 Ibanez Custom Electronics 2-band EQ
The Ibanez Custom Electronics 2-band EQ offers a wide range of sounds.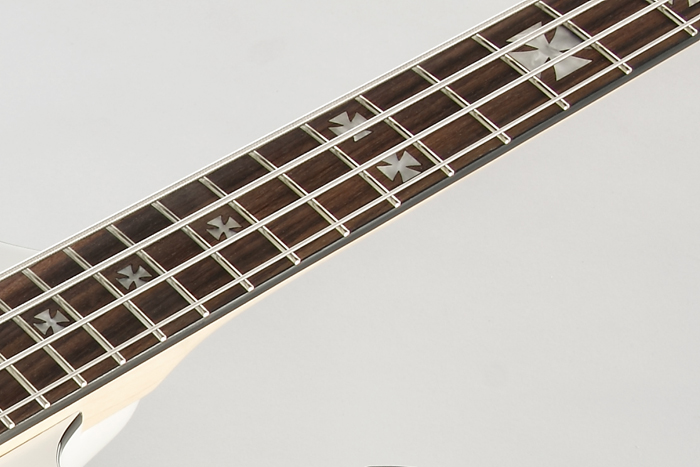 Rosewood Fretboard w/SDB's iconic "IRON CROSS" inlay
Rosewood provides a well-balanced solid tone with a focused mid range.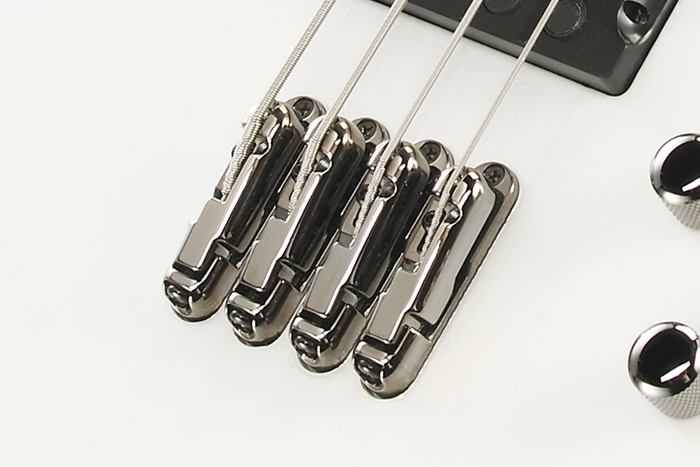 MR4 bridge
The Mono-Rail IV Bridge is the ultimate in string isolation for bass. Each saddle is independently and securely locked down to the body for maximum vibration transfer and no interference. One screw controls the height of each saddle for easy adjustment.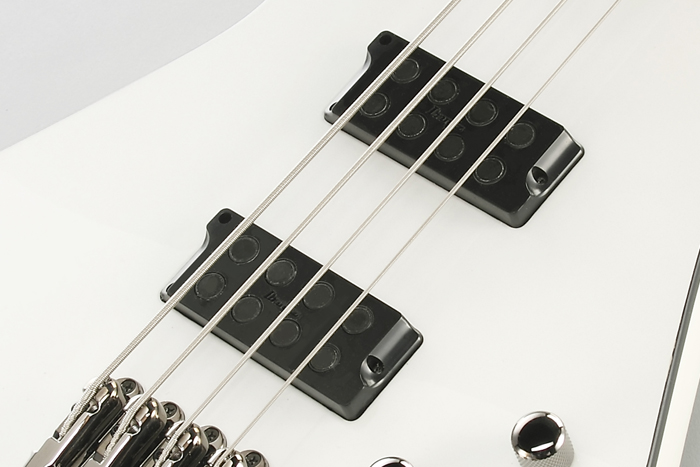 PFR Pickups
The high-output PFR, the mighty Ibanez original pickup, has earned the respect of many artists, endorsers and working pros.
YOUR RECENTLY VIEWED PRODUCTS