RG6PKAG SHARE:
RG
SPEC
SPECS

neck type

Wizard

11pc Maple/Walnut/Bubinga neck

top/back/body

Koa top

African Mahogany body

fretboard

Rosewood fretboard

Mother of Pearl dot inlay

fret

Jumbo Jescar EVOgold™ frets

Premium fret edge treatment

neck pickup

EMG SA (S) neck pickup

Active/Alnico

middle pickup

EMG SA (S) middle pickup

Active/Alnico

bridge pickup

EMG 81(H) bridge pickup

Active/Ceramic

factory tuning

1E,2B,3G,4D,5A,6E

strings

D'Addario® EXL110

string gauge

.009/.011/.016/.024/.032/.042

NECK DIMENSIONS

d : Thickness

20mm

at 12F

DESCRIPTION

Guitar Neck Diagram
a: Width of the neck at the nut
b: Width of the neck at the first fret
c: Thickness of the neck at the first fret
d: Thickness of the neck at the twelfth fret
Radius: Radius of the fingerboard

SWITCHING SYSTEM

DESCRIPTION

When the pickup selector switch is in neck position, the neck pickup is selected. When the switch is in between neck and center position, the neck pickup and the center pickup are selected. When the switch is in center position, center pickup is selected. When the switch is in between the center and bridge position, center pickup and both pickups are selected. When the switch is in bridge position, the bridge pickup is selected.

CONTROLS

DESCRIPTION

With the guitar held in the playing position, there is one knob and one switch along the lower edge of the body. Closest to the neck is the five-way pickup selector switch. Closer to the input jack is the tone knob. The volume knob is located right above the five-way pickup selector switch.

OTHER FEATURES
Features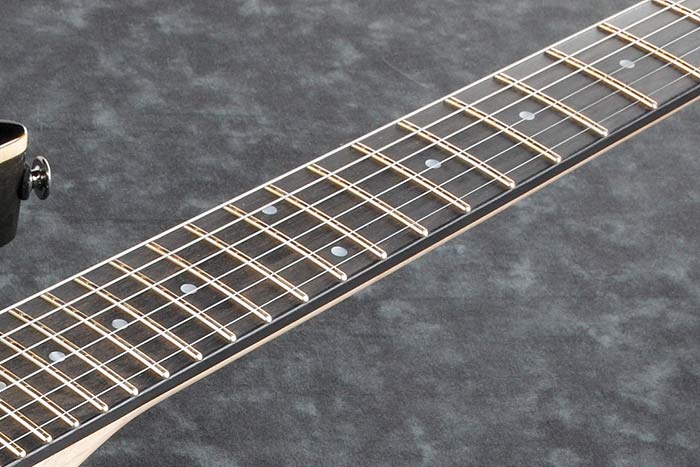 Jescar EVOgold™ frets
Jescar EVOgold™ frets are known for their bright tone, gorgeous gold appearance and player-friendly features such as long durability and smooth note bending.
EMG® SA / 81 pickups
The EMG® SA neck pickup uses a single coil alnico magnet and delivers classic and enriched dynamics while keeping the noise at a low level. The EMG® 81 bridge pickup outputs detailed intensity, incredible amounts of high end cut and fluid sustain.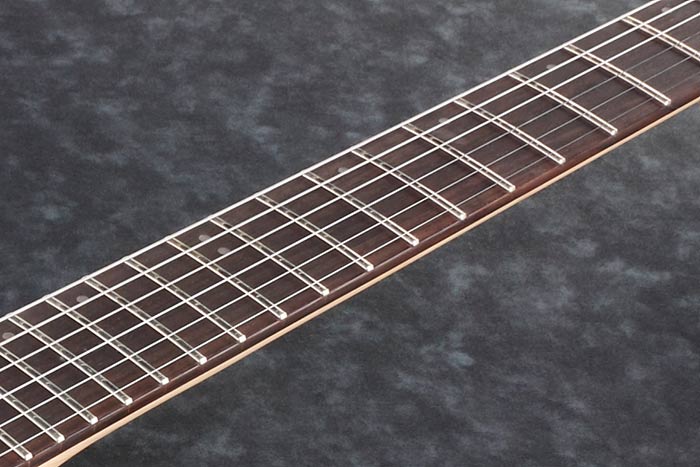 Rosewood fretboard
Rosewood provides a well-balanced solid tone with a focused mid range.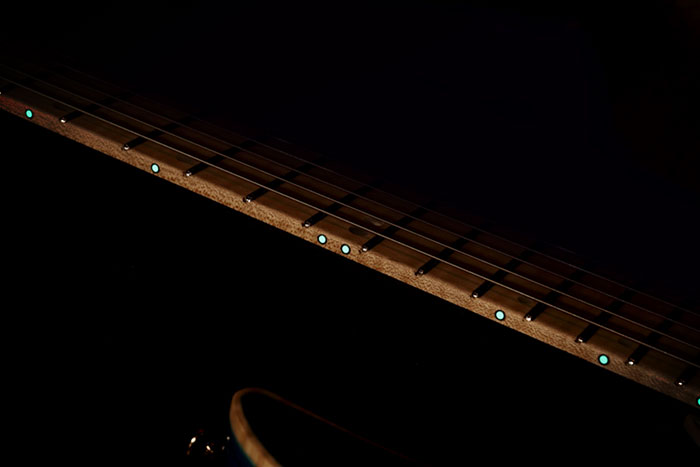 Luminescent side dot inlays
The luminescent side dot position marks make it easy for players to see fretboard position marks when performing on dark stages.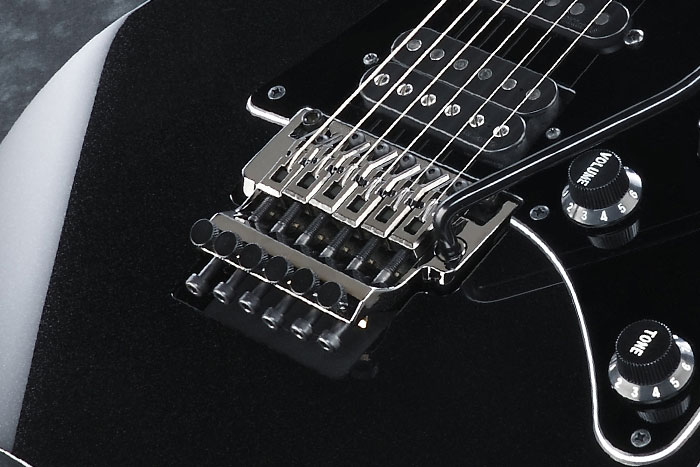 Edge tremolo bridge
The masterpiece Edge bridge offers exceptional tuning stability, precise intonation adjustment, and playing comfort.
YOUR RECENTLY VIEWED PRODUCTS