 BRG

:

Blue Reef Gradation
SHARE:
RG
SPEC
SPECS

neck type

Wizard III

Roasted Maple neck

top/back/body

Flamed Maple top

Nyatoh body

fretboard

Jatoba fretboard

White dot inlay

neck pickup

DiMarzio® Air Norton™ (H) neck pickup

Passive/Alnico

bridge pickup

DiMarzio® The Tone Zone® (H) bridge pickup

Passive/Alnico

factory tuning

1E,2B,3G,4D,5A,6E

strings

D'Addario® EXL110

string gauge

.010/.013/.017/.026/.036/.046

NECK DIMENSIONS

d : Thickness

21mm

at 12F

DESCRIPTION

Guitar Neck Diagram
a: Width of the neck at the nut
b: Width of the neck at the first fret
c: Thickness of the neck at the first fret
d: Thickness of the neck at the twelfth fret
Radius: Radius of the fingerboard

SWITCHING SYSTEM

DESCRIPTION

When the coil tap switch is in neck position, coil tap is on. When the coil tap switch is in bridge position, coil tap is off. When coil tap is off and the pickup selector switch is in the neck position, the neck pickup is selected. When the switch is in the center position, both neck and bridge pickups are selected. When the switch is in the bridge position, the bridge pickup is selected. When coil tap is on and the pickup selector switch is in the neck position, the bridge side of the neck pickup is selected. When the switch is in center position, the bridge side of the neck pickup and neck side of the bridge pickup are selected. When the switch is in bridge position, neck side of the bridge pickup is selected.

CONTROLS

DESCRIPTION

With the guitar held in the playing position, there is one knob and one switch along the lower edge of the body. Closest to the knee cut out is a three-way pickup selector switch. Closest to the end of the body is the tone knob. The volume knob is located right above the three-way pickup selector switch. Between the volume and tone knobs is a coil tap switch. When the switch is in the neck position, the coil tap is on. When the switch is in the bridge position, the coil tap is off.

OTHER FEATURES
Features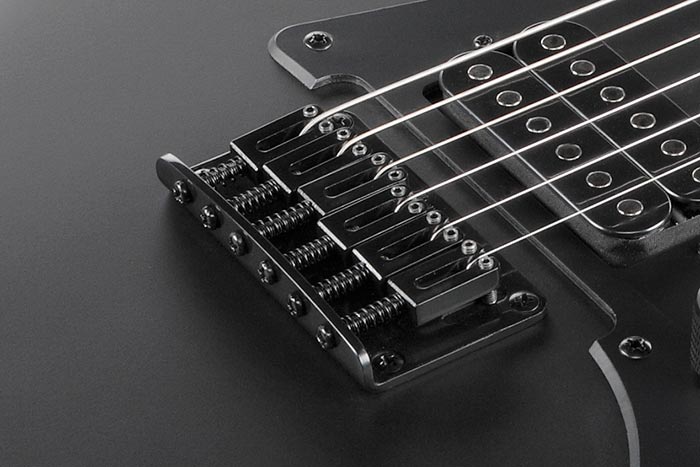 F106 bridge
The F106 bridge enriches sustain. String height adjustment can be done easily and independently.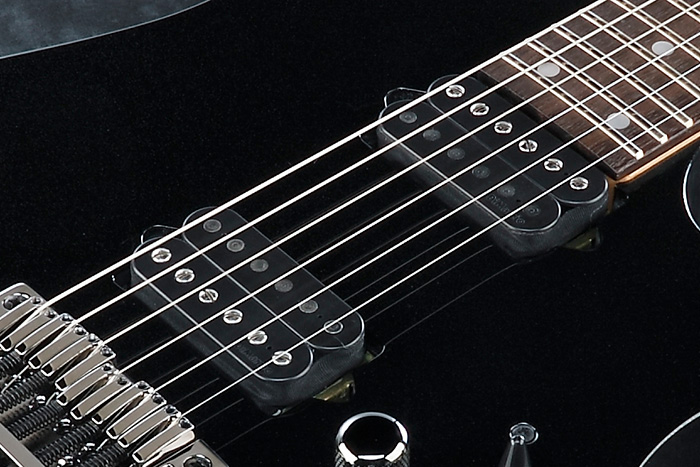 DiMarzio® pickups
A pair of high-output DiMarzio Air Norton™ and The Tone Zone® pickups provides a huge sound with a broad dynamic range.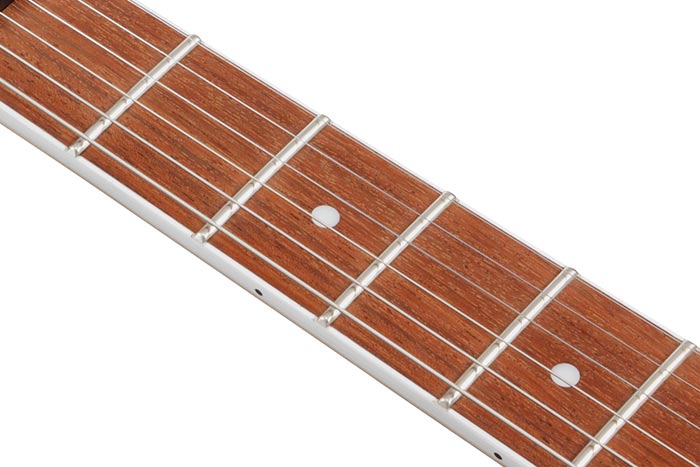 Jatoba Fretboard
Jatoba has a reddish brown color which produces a rich mid range with a crisp high end.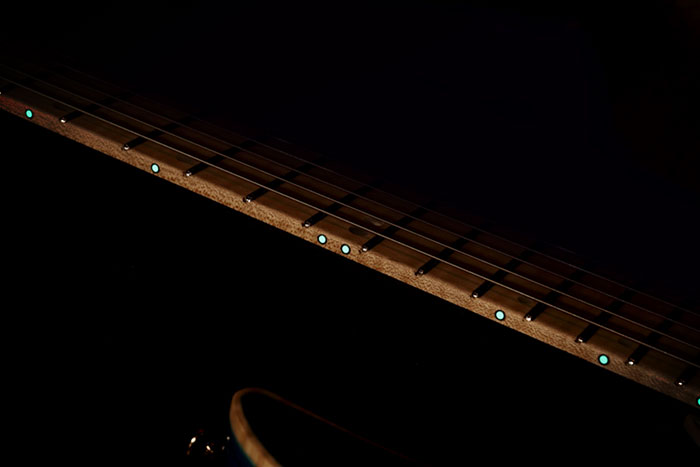 Luminescent side dot inlays
The luminescent side dot position marks make it easy for players to see fretboard position marks when performing on dark stages.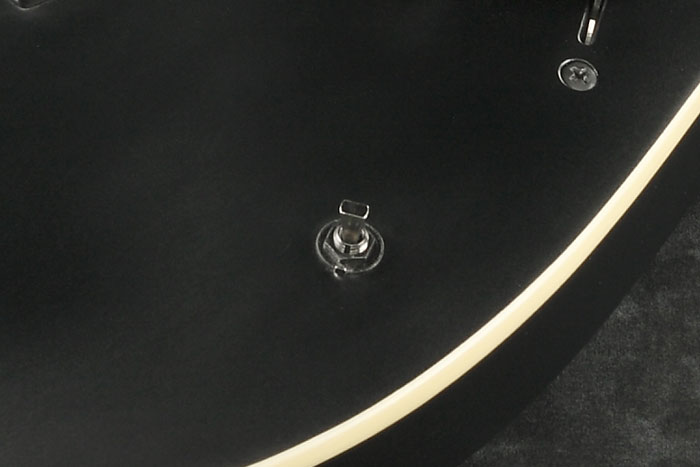 Coil-tap switch
The coil tap switch adds sound and tonal variations for both pickups.
YOUR RECENTLY VIEWED PRODUCTS