 SHARE:
K5
SPEC
SPECS

neck type

K5

5pc Maple/Walnut neck

top/back/body

Nyatoh body

fretboard

Rosewood fretboard

K5 special inlay

neck pickup

IBZ ADX5N neck pickup

Active

bridge pickup

IBZ ADX5B bridge pickup

Active

equaliser

Vari-mid 3-band EQ

factory tuning

1G,2D,3A,4E,5B

strings

D'Addario® EXL165 + .130

string gauge

.045/.065/.085/.105/.130

NECK DIMENSIONS

c : Thickness

19.5mm

at 1F

d : Thickness

21.5mm

at 12F

DESCRIPTION

Guitar Neck Diagram
a: Width of the neck at the nut
b: Width of the neck at the first fret
c: Thickness of the neck at the first fret
d: Thickness of the neck at the twelfth fret
Radius: Radius of the fingerboard

CONTROLS

DESCRIPTION

This bass features a four knob arrangement. The two knobs closest to the bridge are the volume and balance knobs. There are two stacked knobs towards the edge of the body. The stacked knobs closest to the neck control bass boost/cut on the bottom and treble boot/cut on the top. The stacked knobs towards the back end of the body control mid frequency on the bottom and mid boost/cut on the top.

FREQUENCY RESPONSE

DESCRIPTION

The bass boost/cut frequency curve has a peak at about 20 Hz, the variable width becomes smaller as it goes to the high range, and the variable width becomes zero at around 1000 Hz. The variable range of the peak frequency is approximately ±20 dB. The treble boost/cut frequency curve draws a curve with a peak at around 20000 Hz and a variable width of zero near 100 Hz. The variable range of the peak frequency is approximately ±20 dB. The mid-boost/cut frequency curve creates a bell-shaped curve that peaks at a specific frequency, and the variable range becomes zero near 20 Hz and around 10,000 Hz. The frequency peak varies from around 100 Hz to around 6000 Hz. The variable range of the peak frequency is approximately ±15 dB.

OTHER FEATURES
Features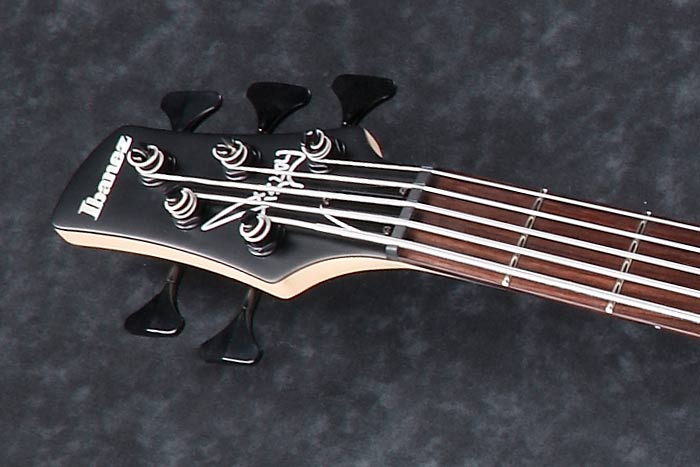 Hipshot machine heads
Hipshot machine heads offer incredible tuning stability.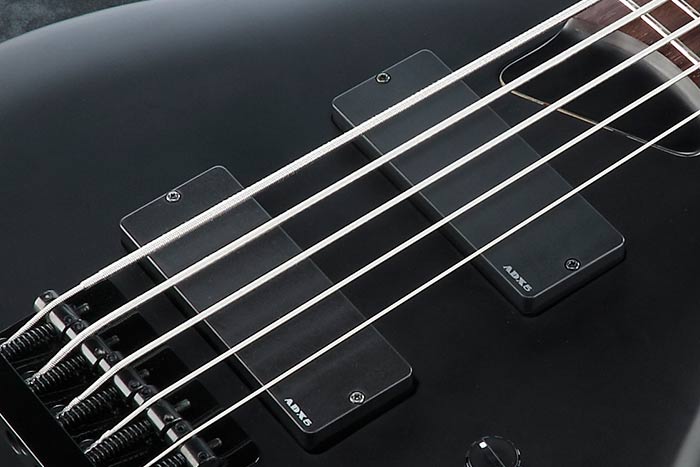 IBZ ADX5 pickups
Ibanez ADX5 pickups deliver an unlimited arsenal of mayhem-inspiring bass tones.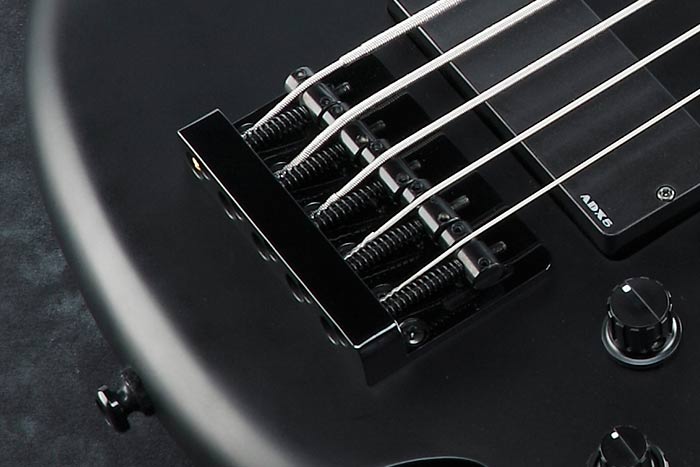 EB-7 bridge
The classical EB-7 bridge is super steady with its die-cast structure yet light weight by adopting aluminum base plate.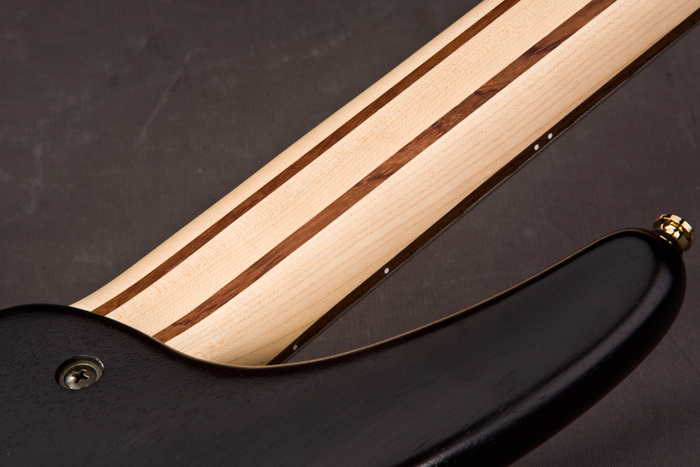 Tough and Durable 5-piece Maple/Walnut Neck
Fieldy's K5 features a tough and durable 5-piece maple/walnut neck.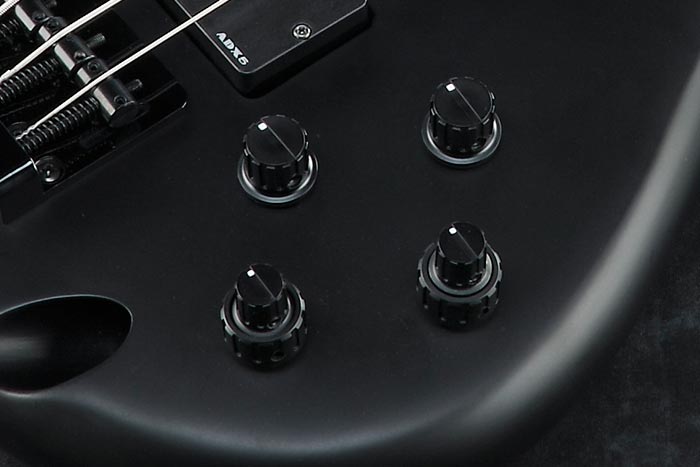 Vari-mid 3-band eq
A Vari-mid EQ with sweepable midrange allows you to dial in various bass sound, including Fieldy's preference of no midrange at all.
YOUR RECENTLY VIEWED PRODUCTS