AZS2209B AZS
SPEC
SPECS

neck type

AZ Oval C

S-TECH WOOD Roasted Maple neck

fretboard

S-TECH WOOD Roasted Maple fretboard

Abalone dot inlay

fret

Jumbo Stainless Steel frets

Prestige fret edge treatment

bridge

Gotoh® F1803 bridge

neck pickup

Seymour Duncan® Magic Touch-mini™ (H) neck pickup

Passive/Alnico

bridge pickup

Seymour Duncan® Alnico II Pro™ Custom (S) bridge pickup

Passive/Alnico

factory tuning

1E,2B,3G,4D,5A,6E

strings

D'Addario® EXL110

string gauge

.010/.013/.017/.026/.036/.046

NECK DIMENSIONS

c : Thickness

20.5mm

at 1F

d : Thickness

22.5mm

at 12F

DESCRIPTION

Guitar Neck Diagram
a: Width of the neck at the nut
b: Width of the neck at the fret position specified by the neck dimension
c: Thickness of the neck at the first fret
d: Thickness of the neck at the fret position specified by the neck dimension
Radius: Radius of the fingerboard

SWITCHING SYSTEM

DESCRIPTION

When the alter switch tilts downward, two hum tap mode is off.When the alter switch tilts upward, two hum tap mode is on. With two hum tap mode disabled: When the pickup selector switch is in neck position, the neck pickup is active. When the switch is in center position, the neck and bridge pickups are active, and the bridge pickup is in parallel. When the switch is in bridge position, the bridge side of the neck and bridge pickups are active.With two hum tap mode enabled: When the pickup selector switch is in neck position, the neck pickup is active. When the switch is in center position, the bridge side of the neck and bridge pickups are active in parallel. When the switch is in bridge position, the bridge pickup is active.

CONTROLS

DESCRIPTION

With the guitar held in the playing position, there is a three-way selector switch near the knee cutout on the lower part of the guitar. The volume knob, alter switch, and tone knob are situated closer to the end of the body. When the alter switch tilts downward, the two hum tap mode is off. When the alter switch tilts upward, two hum tap mode is on.

OTHER FEATURES

Gotoh® Magnum Lock machine heads w/H.A.P.

dyna-MIX5 switching system w/Alter Switch

Gotoh®/Ibanez co-designed "In-Tune" saddles
Features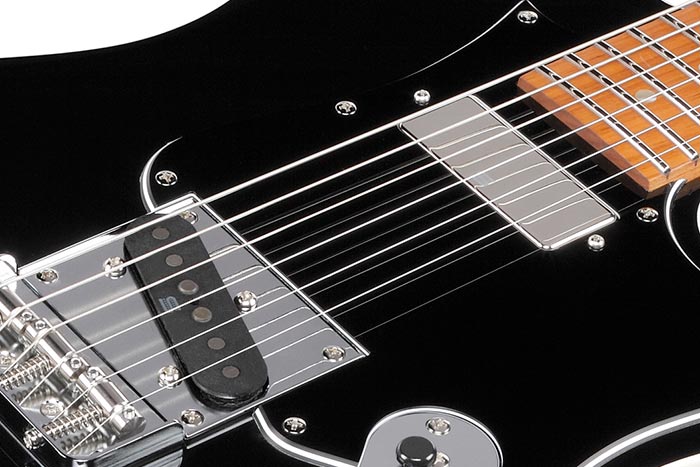 Seymour Duncan® Magic Touch-mini™ / Alnico II Pro™ Custom pickups
The Magic Touch-mini™ pickup in the neck position offers iconic tonal clarity for which this style of guitar is known, yet with extra body and articulation. The output level is also carefully configured to perfectly match the bridge pickup. The Alnico II Pro™ Custom pickup in bridge position offers up an ample supply of clarity and twang, while also delivering a nice mid-range bark.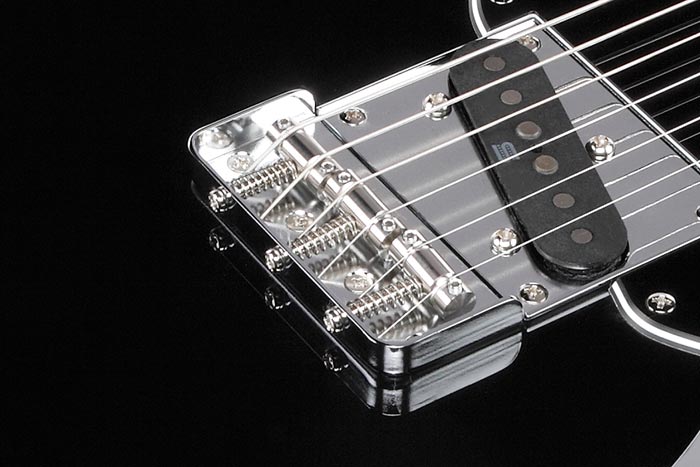 Gotoh® F1803 bridge
The Gotoh® F1803 bridge improves sustain and tuning stability.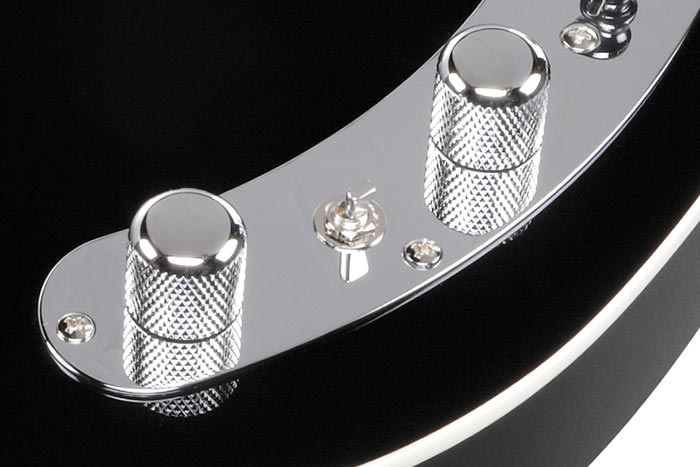 dyna-MIX5 switching system with Alter Switch
The dyna-MIX5 switching system with Alter Switch adds a sound variation to fit so many different kinds of playing style.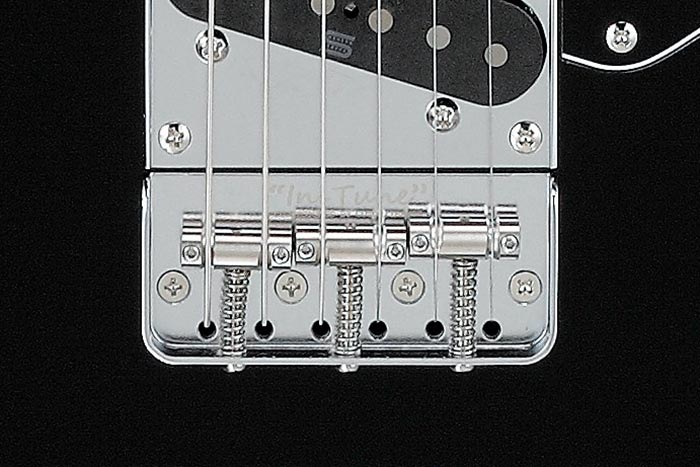 Gotoh®/Ibanez co-designed "In-Tune" saddles
These saddles are equipped with grooves which actively prevent each string from slipping to the side.
The saddles also feature rounded edges and deeper grooves on 1st and 6th strings, which means much less saddle tilting is required to adjust the string height, and equal string spacing is more easily achieved. Additionally, the saddles are designed with pre-calculated "intonation points" where the string touches the saddle, allowing each string to have and maintain precise intonation. The 10.5mm string spacing allows for easy picking across strings. The saddles themselves are made of titanium for maximum tonal clarity.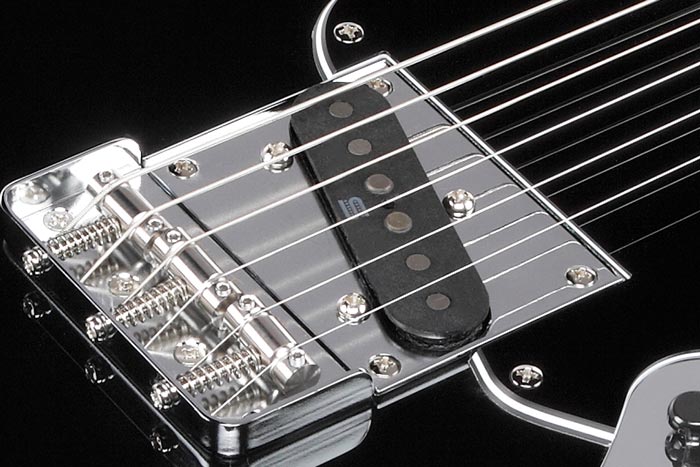 Steel pickup plate
This steel pickup plate is designed exclusively for AZS series. It's a critical component that helps generate that quintessential "Twangy" tone, for which this style guitar is known. This plate is present on both the tremolo and hardtail versions of the AZS, something that is not typical for guitars of this type. This plate, in combination with the traditional style single coil bridge pickup, preserves this iconic sound across the entire AZS lineup.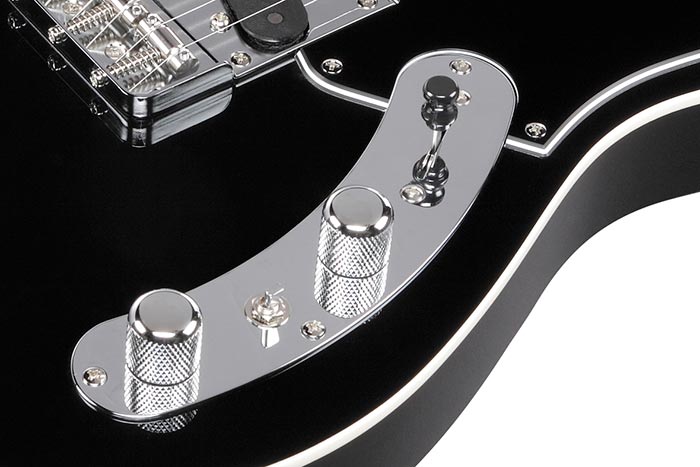 Control plate specially designed for AZS series
This control plate is curved for easier access to all the knobs and switches, without sacrificing its traditional appearance.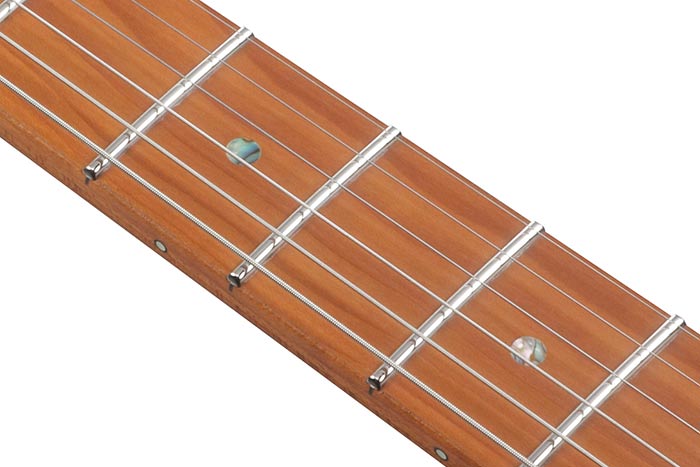 S-TECH WOOD Roasted Maple fretboard w/Abalone dot inlay
S-TECH special roasted treatment provides a superior attack and a well-balanced tone and a rich sustain. In order to achieve supreme neck grip comfort, the fretboard edge is finished with a smooth curve.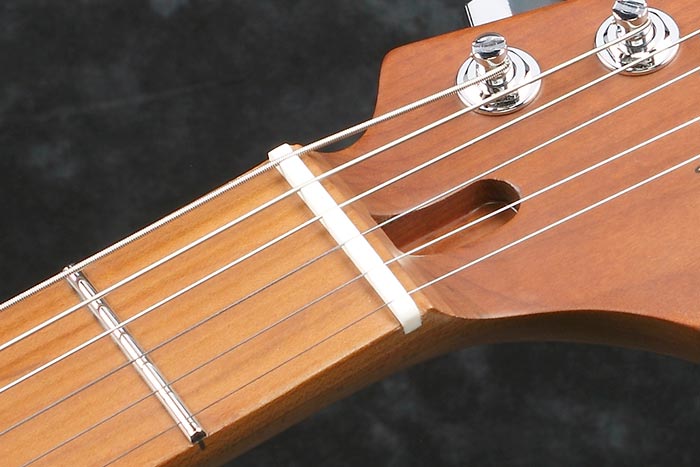 Oil-impregnated Bone nut /Stainless Steel Frets
The Oil-impregnated bone nut provides superior tuning stability and warm rich resonance. Stainless steel frets boast excellent corrosion resistance. The wide and tall fret-type offers a quick response, good articulation when playing chords and clear tone when playing single notes.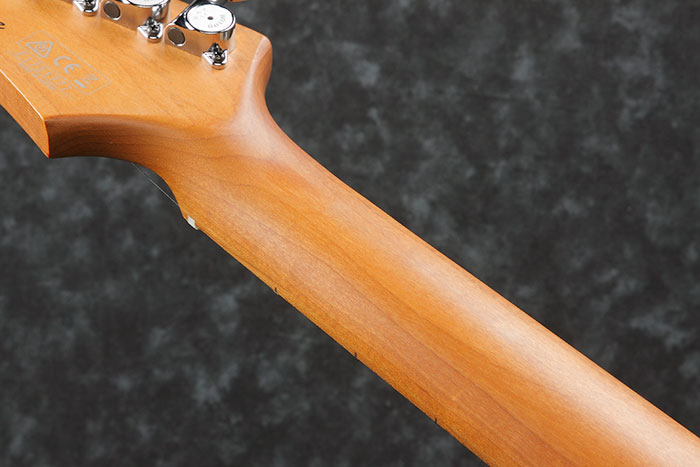 Oval C S-TECH WOOD Roasted Maple neck
The S-TECH special roasted treatment increases the wood's stability, durability, water resistance and tolerance of temperature changes. The neck is sealed with an oil finish which helps make it feel similar to a well-played guitar neck.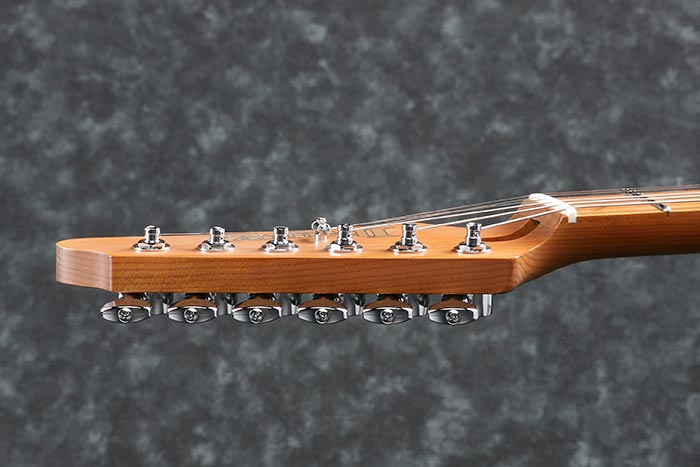 Gotoh® Magnum Lock machine heads w/H.A.P.(Height Adjustable Post)
GOTOH® MAGNUM LOCK® machine heads have an established reputation for tuning stability. Its H. A. P® (Height Adjustable Post). system allows for the adjustment of string posts for the appropriate tension of each string.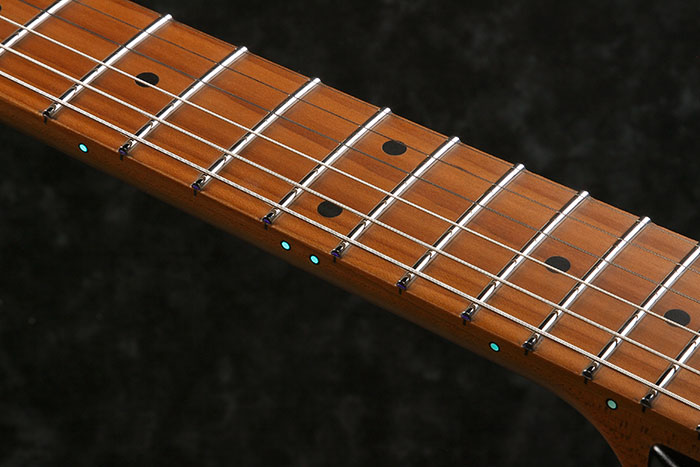 Luminlay side dots
The Luminlay side dot position marks make it easy for players to see fretboard position marks when performing on dark stages.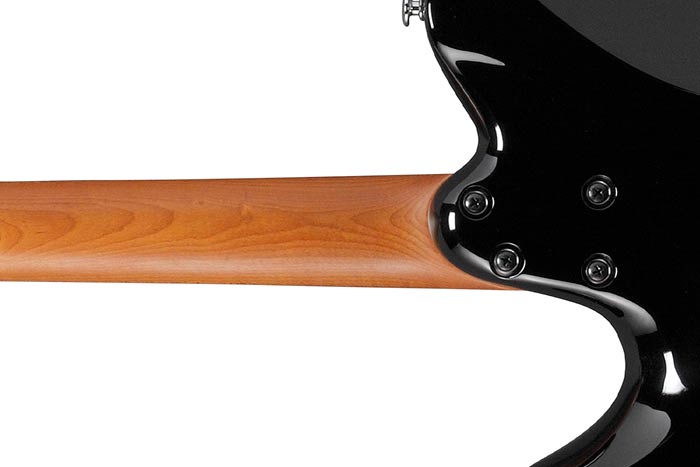 Super All Access Neck Joint
The Super All Access Neck Joint increases playability and allows for easy access to the higher frets.
YOUR RECENTLY VIEWED PRODUCTS